Airpuria is proud to offer Campania International Fountains to our customers. Campania International has been a leader in the garden and home décor industry since its founding in 1984, creating beautiful and unique pieces that are sure to last for years. These Campania fountains are beloved by many because of their timeless beauty and cultural significance. From simple, yet elegant designs to the more elaborate pieces, these fountains bring life and energy to any outdoor area. In this blog post, we will explore the beauty, culture, and significance of Campania International fountains found at Airpuria.
Introduction to Campania International Fountains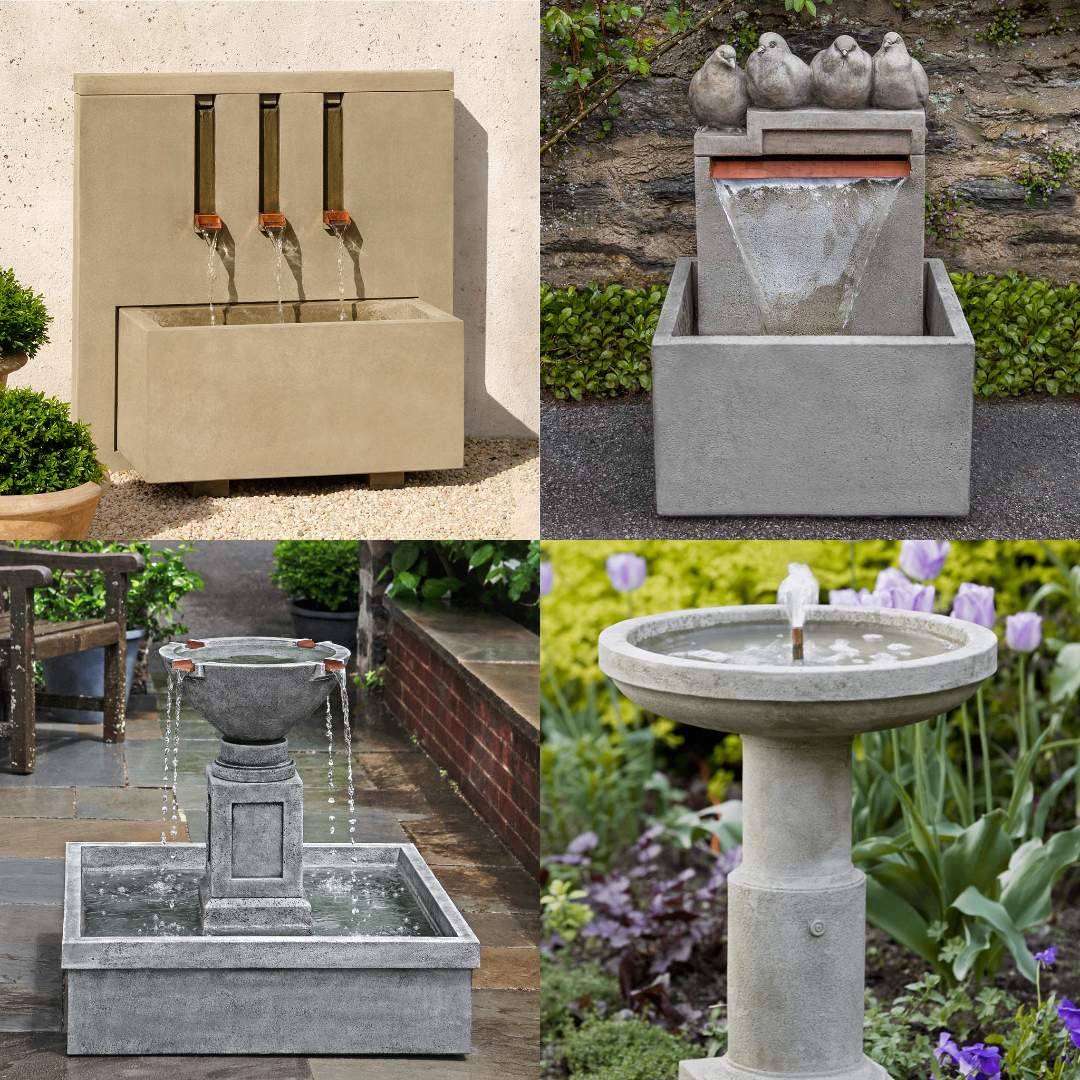 The use of outdoor fountains in garden design has been gaining popularity over the past few years, as people have recognized the benefit of having a peaceful and calming atmosphere outdoors. Fountains are a great way to enhance the aesthetic appeal of your garden and, depending on their quality, increase your property value.
At Aipuria, you'll find a wide range of Campania fountains, planters, and birdbaths. Each of their items is carefully crafted with a focus on quality and design, so you can be sure that you're getting the best product for your money. From classic pedestal and tiered-basin designs to more modern aspects like lead-free cast stone construction, there's something for every taste. The company also offers an extensive selection of finishes to help you find just the right item for your garden space. Whether you're looking for one piece or would like to create an entire outdoor oasis with multiple elements, Campania International has the perfect fountain, planter, or birdbath for you.
Some of Our Favorite Campania International Fountains
Each fountain has its own unique design and features, making it difficult to choose just one favorite. However, we've handpicked a few of our favorites to highlight for you. From the classic elegance of the Powys Fountain to the modern touch of the Mondrian Fountain, we're confident you'll find a fountain that fits your personal style. In the next section, we'll go into more detail about these specific fountains and the benefits they bring to your garden.
The Powys Fountain - FT-106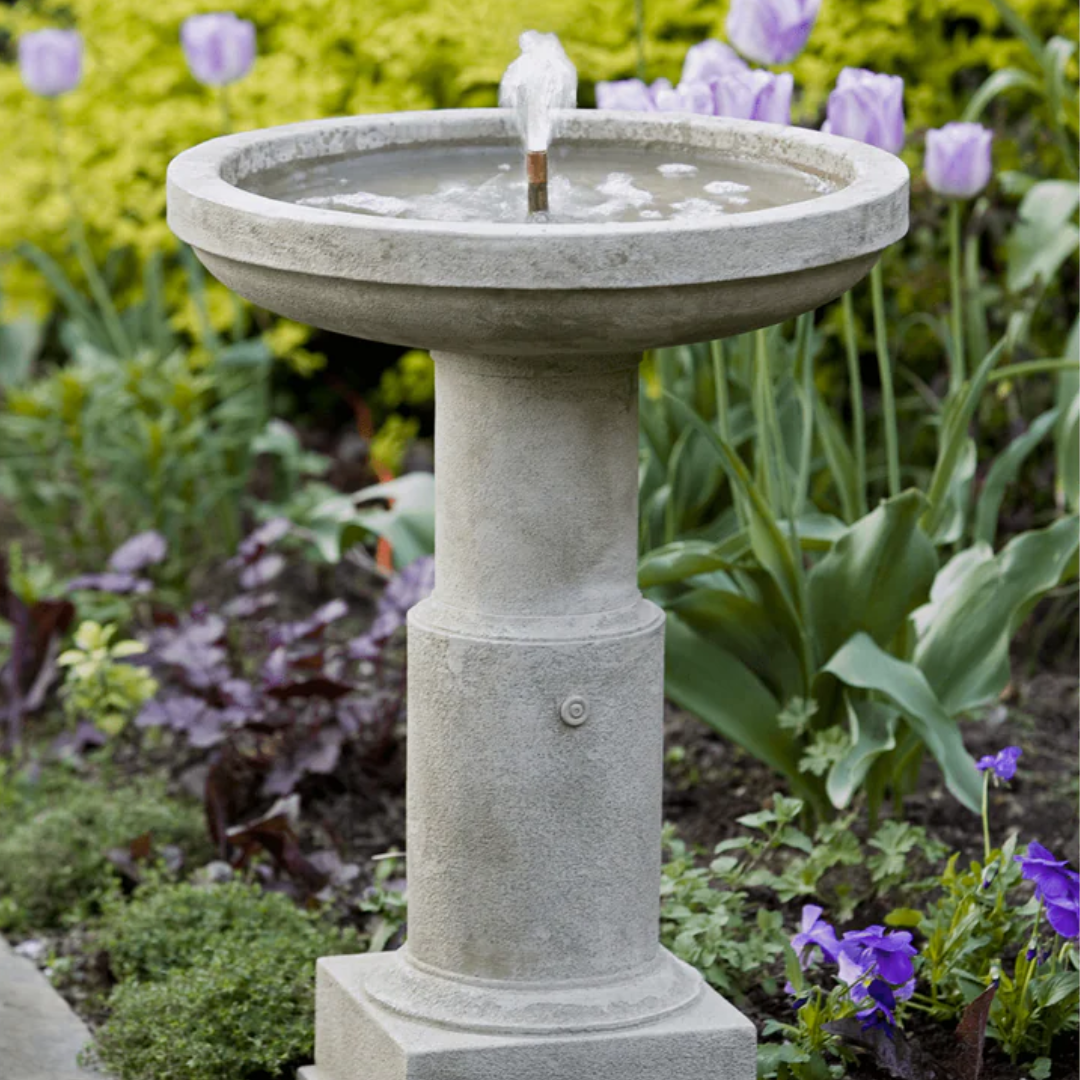 Starting with the Powys Fountain, model FT-106, its simple design brings a touch of timeless beauty to any garden. This is a classic cast stone garden fountain that exudes a graceful elegance. The rugged design and durability of the material will ensure it will stand the test of time, even in outdoor elements. The fountain is available in several patinas to fit any garden style or motif. Installing the Powys Fountain is a breeze, ensuring you can enjoy its beauty with minimal effort. With this fountain, you get the perfect balance of quality and affordability that adds sophistication to your garden.
Click here to learn more about the Powys Fountain - FT-106
The Mondrian Fountain - FT-379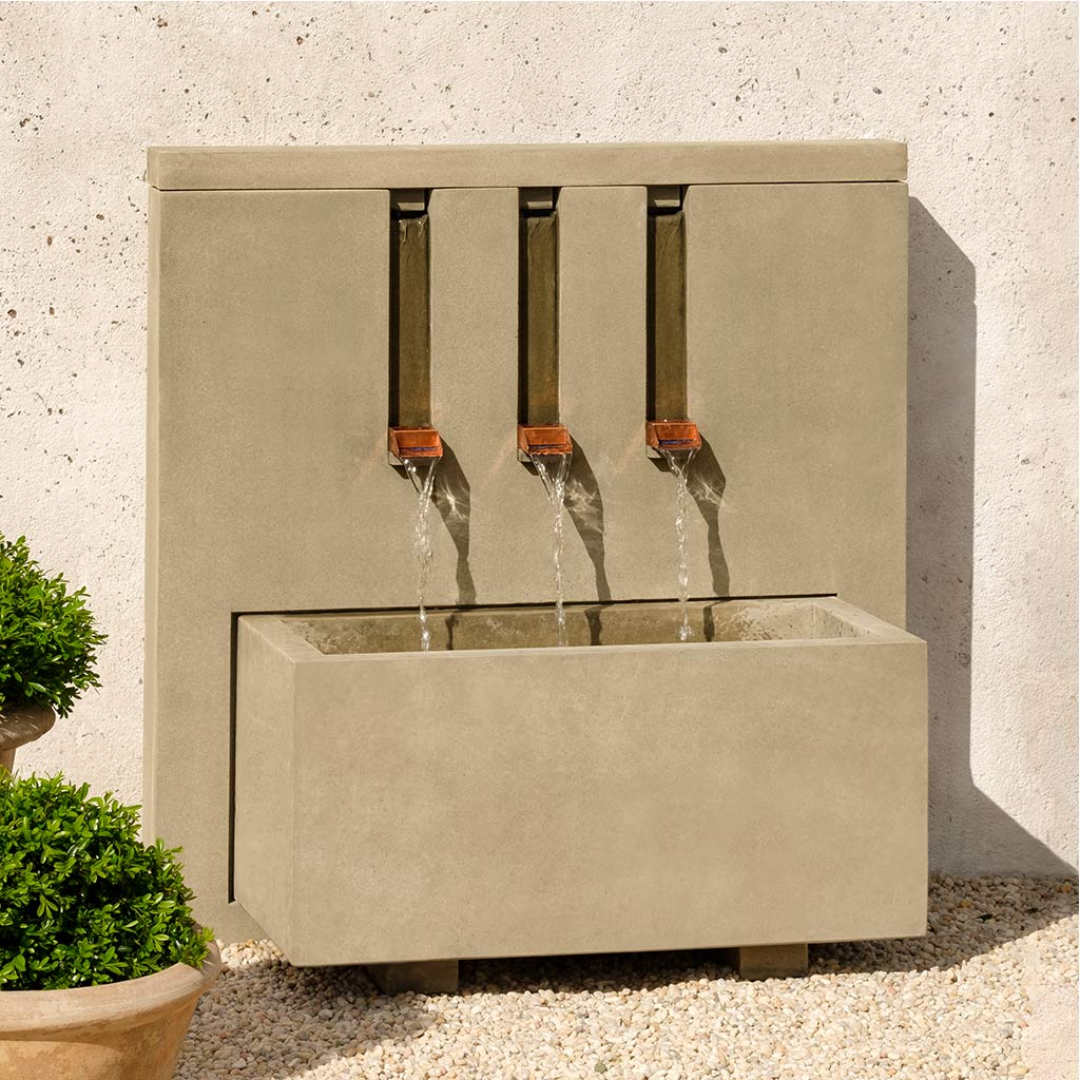 Next, the Mondrian Fountain, model FT-379, brings a modern touch to your garden with its clean lines and geometric shapes. As an added benefit, the fountain can provide soothing sounds due to the trickling of water over its surfaces, making it a perfect addition for those seeking peace and tranquility in their gardens. All in all, the Mondrian Fountain from Airpuria is a great choice for anyone looking to give their outdoor space an updated look with a touch of class.
Click here to learn more about the Mondrian Fountain - FT-379
The Quartet Fountain - FT-314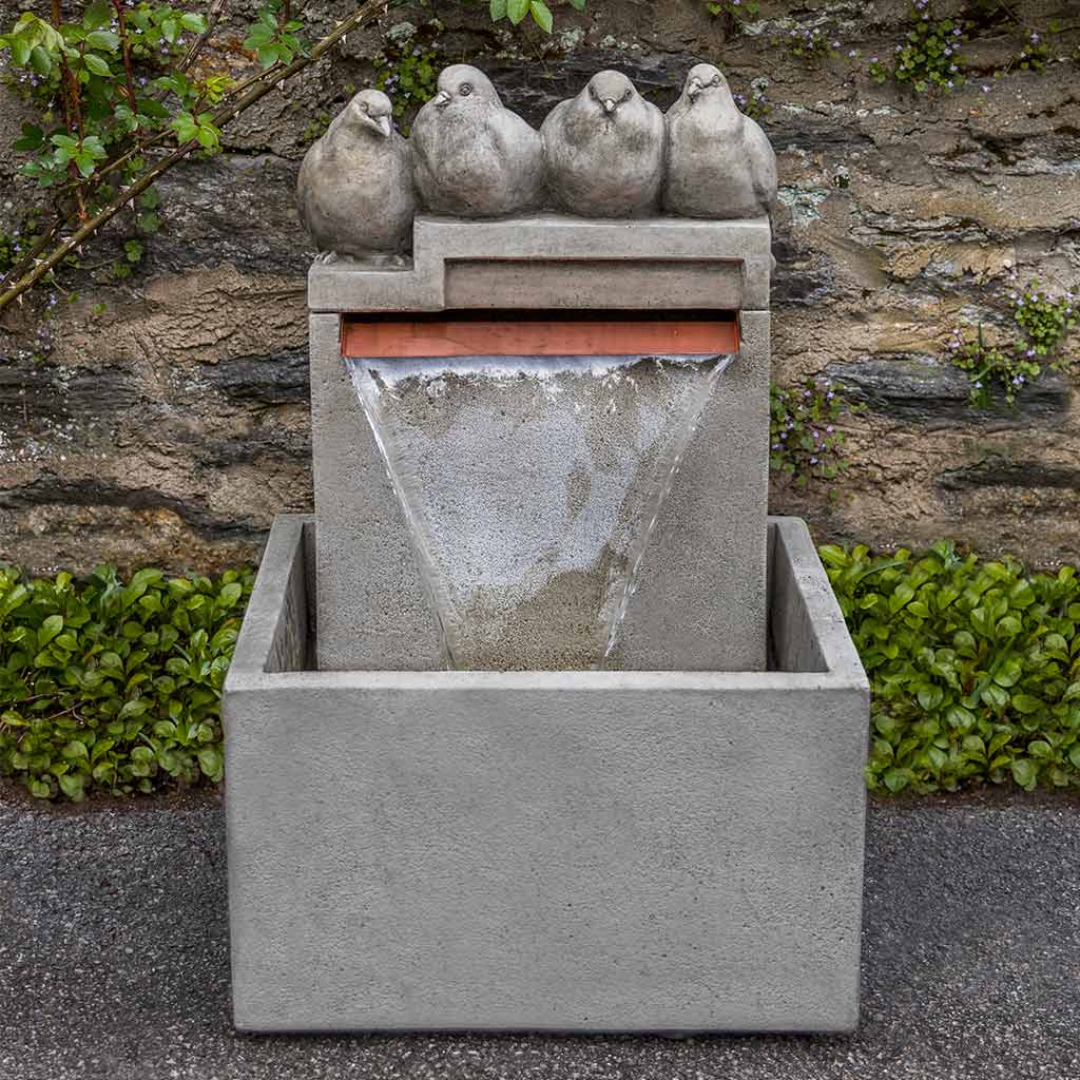 Last but not least, the Quartet Fountain, model FT-314 features four birds peacefully roosting on a ledge while the horizontal stream of water spills out below them, making a beautiful, relaxing sound. This aesthetic design will be a beautiful focal point for your garden - and not only for bird lovers!
Click here to learn more about the Quartet Fountain - FT-314
Buy Campania International Fountains at Airpuria with Free Shipping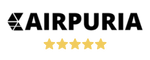 Campania International specializes in these types of fountains, making them one of the most sought-after manufacturers of garden fountains.
Airpuria offers a wide selection of Campania fountains for you to choose from. Shopping at Airpuria is convenient and easy and if you need help or have a question about an item, feel free to contact us! You can email us at sales@airpuria.com or call us directly at 773.337.8822 and one of our customer service representatives will be more than happy to assist you. All orders come with free shipping, so please take advantage of it!
What is the material used to make Campania International Fountains?
Campania International fountains are made from high-quality materials that are designed to withstand extreme weather conditions and last for years. The most popular material used to make Campania International fountains is cast stone, as it provides a durable and long-lasting solution. Additionally, they also use fiber-reinforced cast stone, which is stronger than regular cast stone and has improved resistance to freeze/thaw cycles. Other materials that may be used in making Campania International fountains include concrete, clay, iron, resin, and bronze. All of these materials have their own unique characteristics and benefits that can enhance the look and feel of any outdoor space. Ultimately, the choice of material depends on the needs of each individual customer.
Does Airpuria offer free shipping on Campania International Fountains?
At Airpuria, we understand the importance of offering our customers a convenient and stress-free online shopping experience. That is why we are proud to offer free shipping on all Campania International fountains purchased through our website.
So, no matter where you live, you can enjoy the beauty of these amazing products without having to worry about any hidden delivery fees or expensive shipping costs - just another way that Airpuria is dedicated to providing you with the best service possible!
BONUS: Campania International Rittenhouse Fountain - FT-277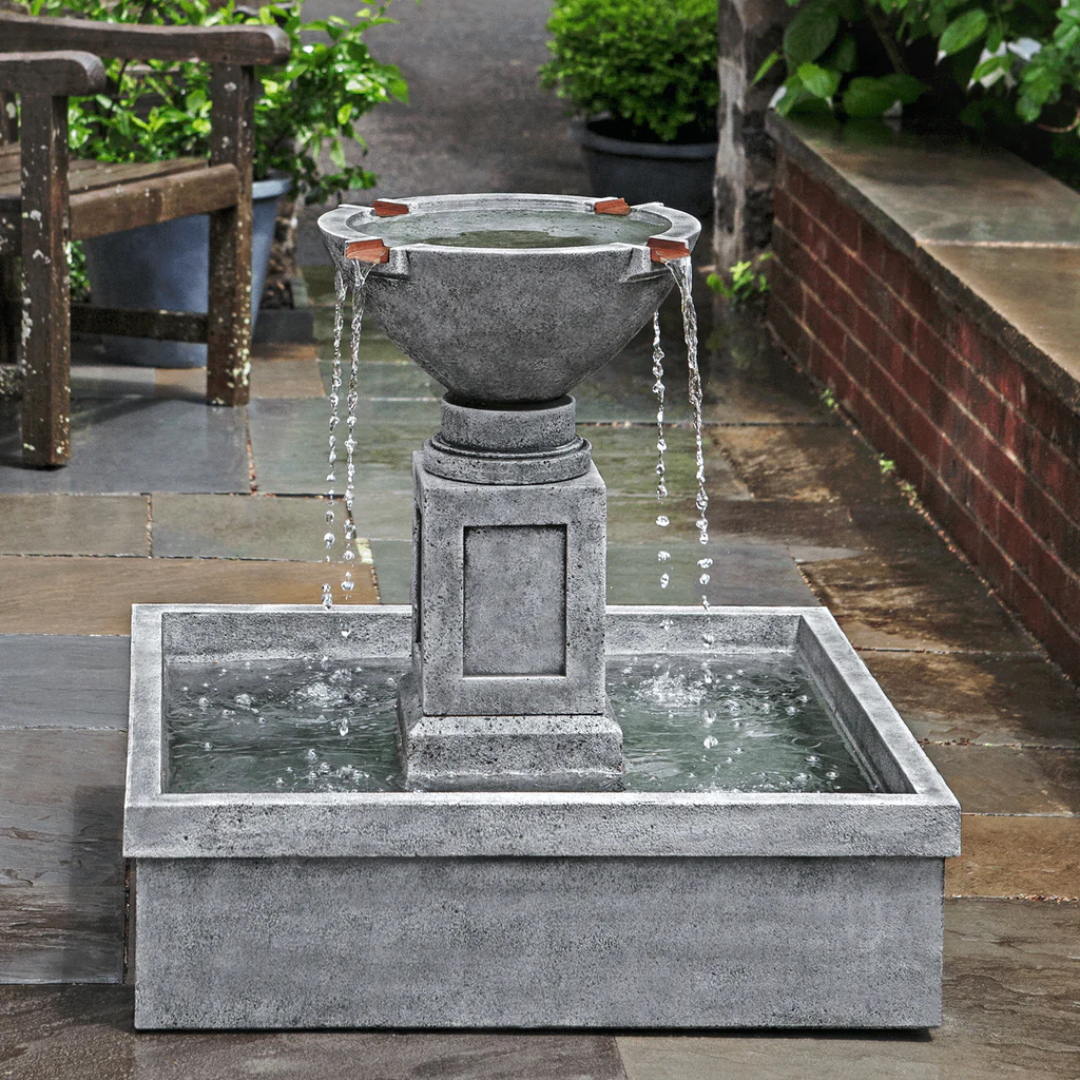 While we've highlighted some of our favorite Campania International fountains in this article, we'd be remiss not to mention one more. The Rittenhouse Fountain, model FT-277, has four copper scuppers, or outlets, to allow the water to fall into a basin far below. The long drop creates a very audible sound, perfect for starting or ending a long day.
So if you're in the market for a beautiful fountain, be sure to check out the Rittenhouse Fountain at Airpuria. With so many different styles and options available, it has never been easier for you to find the perfect fountain for your outdoor space. With our free shipping and expert customer service, you're sure to find the perfect fountain to enhance your outdoor space. Learn more here!