Oxyhealth - Fortius 420® Hyperbaric Chamber
Share
Regular price

Price:

$136,100.00

Regular price

List Price: $142,000.00

Sale price

Price:

$136,100.00

You save:

$5,900.00 (4%)

Unit price

per
FINANCING AVAILABLE

Airpuria is excited to announce that we have financing options available for all customers.

If you have any questions please contact the Airpuria Team. Call: 773-337-8822 or email us at support@airpuria.com.
Our largest and most versatile chamber as physicians and patients have the capability to treat up to 3.0 ATA (29 psi) operating pressure. This chamber boasts a considerable 42" diametric interior, yet is designed to fit in most offices and clinics. With mirrored controls inside and out the Fortius420® offers remarkably safe functionality at a wide range of protocols.
Additionally, this chamber can deliver 100% oxygen at up to 3.0 ATA through a hood assembly system to remain cost effective for physicians and safe for patients. Able to be shipped and installed in less than 10 business days, this ground-breaking design and medical grade technology ensures durability and functionality that will last for years.

HYPERBARIC CHAMBER
Up to 3.0 ATA (29 psi) operating pressure capabilities

Mirrored interior/external controls for physician use and patient self-treatment

Variable treatment pressures

Tamper-proof redundant pressure regulators

Adaptable ports for eternal medical pass-through devices

Reinforced steel construction with handsome powder coated baby blue finish

Manufactured with nontoxic, medical grade components


Custom fit contoured mattress
SPECIFICATIONS:


WEIGHT
Hard Shell Chamber: 

1250 lbs (567 kgs)

Compressor: 37 lbs (16.78 kgs)

DIMENSIONS
Length:

91 in (231.14 cm)

Shell Diameter: 42 in (106.68 cm)

Door Diameter: 26.3 in (66.80 cm)

CLEAN AIR COMPRESSOR
Double-headed, oil-less, 1/3 hp compressor with dual intake filters with cooling radiator

High-efficiency inline air filtration that filters air to 0.01 microns

What do you get?
Fortius 420®

Hyperbaric Chamber
Bolsters

Clean Air Compressor
Oxygen Hoods
15ft Medical Grade Hose
Mattress

Operation Manual
WARRANTY
5 Year Warranty. Warranty includes the chamber and compressor. Normal wear and tear are not included in the warranty. For more information please contact The Airpuria Team. 
FDA CERTIFIED
FDA 510(k) Clearance #K041007 for Fortius 420
MADE IN THE USA
PRESCRIPTION OR DOCTOR'S NOTE
To purchase an Oxyhealth Hyperbaric Oxygen Chamber, a prescription or doctor's note is required. You can either upload the document above or send it to sales@airpuria.com. Submit your doctor's note within 2 weeks of your purchase.  If you have any questions or need to speak to one of our licensed doctors, contact The Airpuria team for assistance.
YOUR SAFETY IS ALL THAT MATTERS:
OxyHealth continues to have the industry's best safety record that extends throughout our product line. Patient safety during treatments is the principal assurance that we provide to all of our users. All chambers are evaluated by experts through a vigorous multi-point inspection and are certified to provide patients with safe and long-lasting functionality. Your safety, health and well-being remain our highest priority.
MATERIALS:
All of our chambers are constructed and assembled in the U.S.A. with powerfully durable 44 oz. double-sided urethane. Dual zipper and control valve technology provides patients with the ability to self-treat. Tamper-proof redundant pressure regulators and angled air-in port maintains consistent circulatory air flow. All chambers are made from non-toxic materials and are entirely equipped with medical grade components.


WINDOWS & FLANGES:
Our vividly clear, multiple viewing windows are exceptionally strong and illuminate the interior of the chamber with room light. All windows are constructed using a single-mold design to promote remarkable safety and the seal's durability throughout years of treatments. The flanges on our chambers are double reinforced for uncompromising longevity and peace of mind.


INTERNAL FRAME:
Our steel frames are powder coated using non-toxic, food grade finish. The frame maintains the integrity and shape of the chamber when deflated, providing added convenience when entering and exiting the chamber.


SEALING:
All chambers in our portable line are expertly sealed utilizing cutting-edge dielectric sealing technology. No chemicals or glues are ever used to seal our chambers.

The OxyHealth Difference
SAFETY
More physicians, professional athletes and families entrust their recovery to OxyHealth chambers. We are confident that every chamber issued has the highest safety rating in the industry. All chambers meet and/or exceed federal safety specifications and are designed to maintain long-lasting functionality.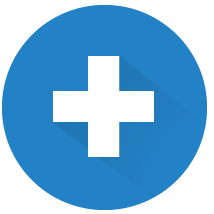 EXPERIENCE
We have over 17 years providing superior hyperbaric chambers. We strive to remain unmatched in the industry as we employ proficient expertise into every chamber. Our dedication has led our team to supply chambers for the US Special Forces and is the only portable chamber that is approved by the International Olympic Committee.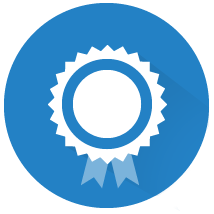 CUSTOMER SUPPORT
OxyHealth provides a customer care service that is second to none in the hyperbaric community. We care deeply about our customers and strive to remain accessible to answer all of your questions. A dedicated OxyHealth representative will personally handle all inquiries you have regarding your OxyHealth chamber.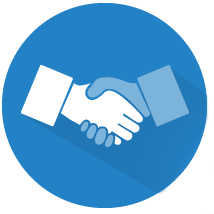 Over 15 Thousand Chambers Provided:
With over 15,000 chambers currently in use, more than all other chamber providers combined, OxyHealth is the global leader in the hyperbaric community. We offer a variety of sizes within our chamber line that meet the needs of every practice, clinic or home. OxyHealth has remained at the forefront of the hyperbaric revolution by making it easier than ever for physicians and patients to obtain their own personal hyperbaric chamber. We are dedicated to, "Making hyperbarics come to you".

OxyHealth chambers are manufactured in the USA in accordance to regulations and codes of the following  

Learn More
Oxyhealth Vitaeris 320 HBOT Chamber: Everything You Need to Know!
Anti-Aging: OxyHealth's Hyperbaric Oxygen Therapy Can Repair Telomeres
---