Kahuna Chair – LM 6800S [Black] - Massage Chair
Share
Regular price

Price:

$2,549.99

Regular price

List Price: $3,500.00

Sale price

Price:

$2,549.99

You save:

$950.01 (27%)

Unit price

per
Notify me when this product is available:
KCMLM6800TWCAMEL-1
KCMLM6800TWCAMEL-1
FINANCING AVAILABLE

Airpuria is excited to announce that we have financing options available for all customers.

If you have any questions please contact the Airpuria Team. Call: 773-337-8822 or email us at support@airpuria.com.
Full-Body Zero-Gravity Space-Saving L-Track Kahuna Massage Chair Recliner LM-6800S with heating therapy

Features
• 12 Auto programs to enjoy – 4 Basic Daily Programs, 4 Stretching Programs, 4 Elite Programs. New remote design with backlight.
• Custom Memory Saving function to save your own massage programs you desire.
• Shoulder airbag adjustable for different height, New end position change button to change the recliner position after massage is done.
• Acupressure points on the arm to amplify the
• 5 Levels of the speed of roller, 5 levels of air pressure, Premium Bluetooth speakers with heating therapy
• 4-rollers with L-track massage system
• 3 Levels of speed and pressure adjustments
• Quick Heating Technology: Back and Legs
• Stretchable & Flexible Footrest for any height
• Buttock Roller Massage
• Yoga program stretches whole body vertically while holding shoulders and pushing to stretch out shoulder blades and neck
• Light legs tilting improves twisted pelvic
• Built in Castor for easy movement
---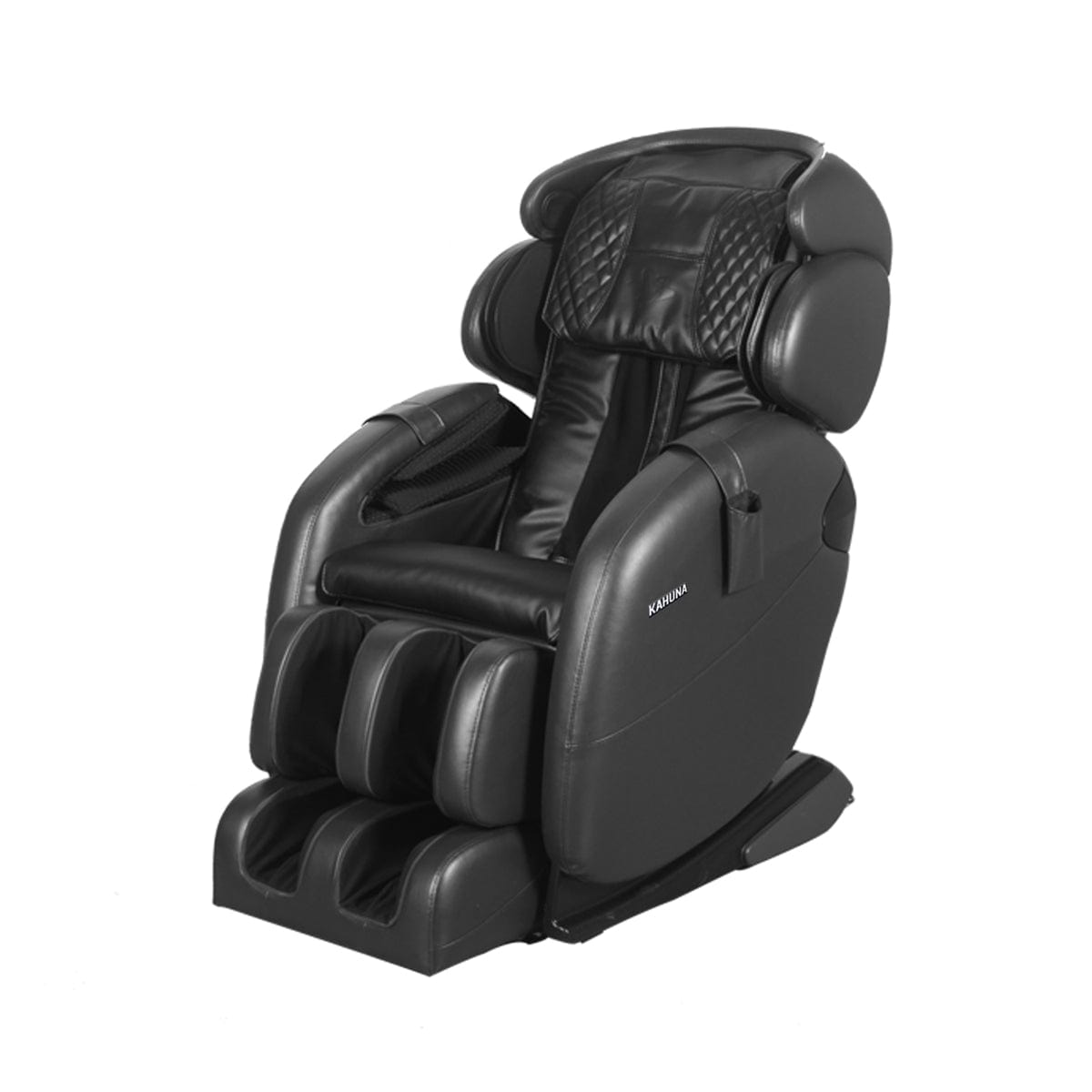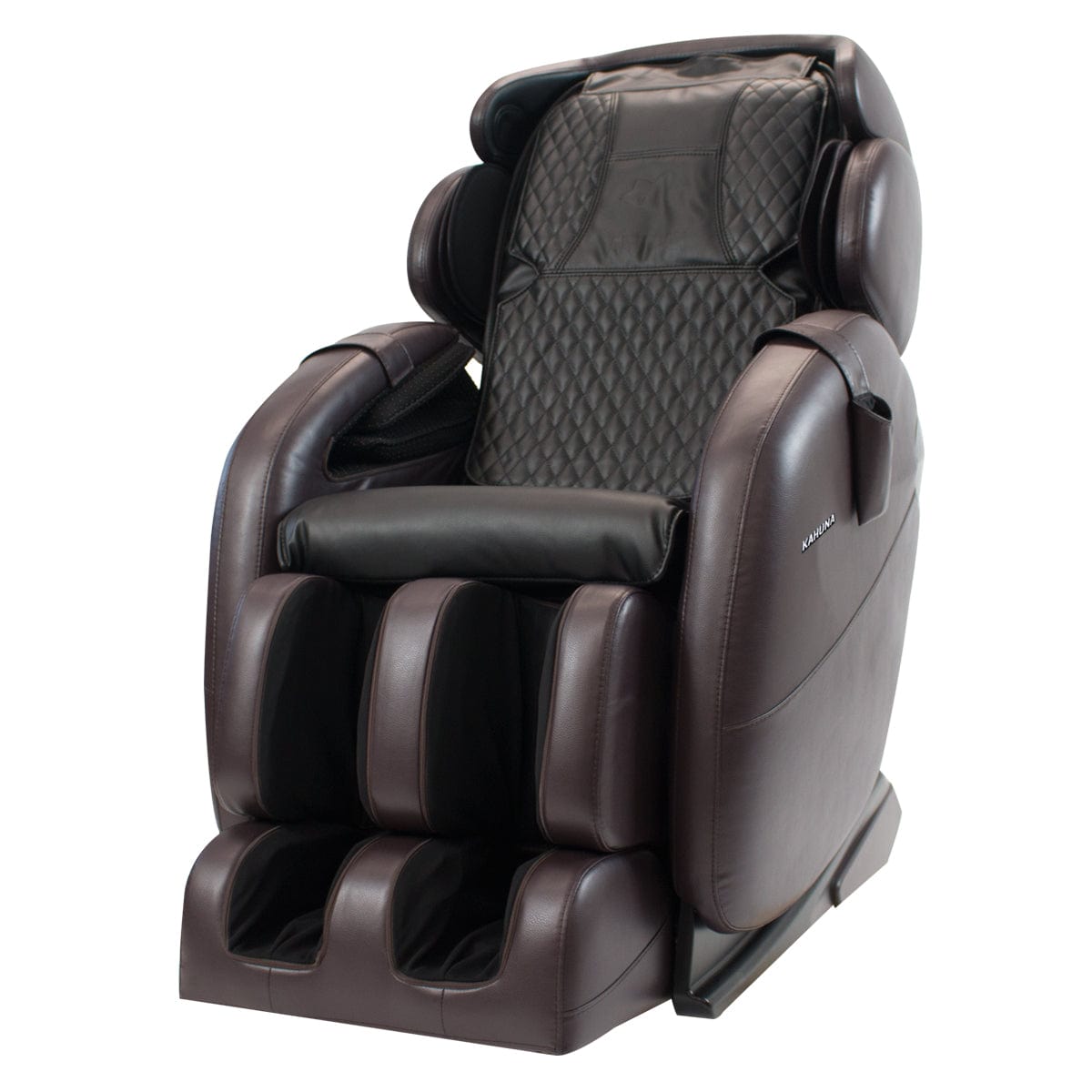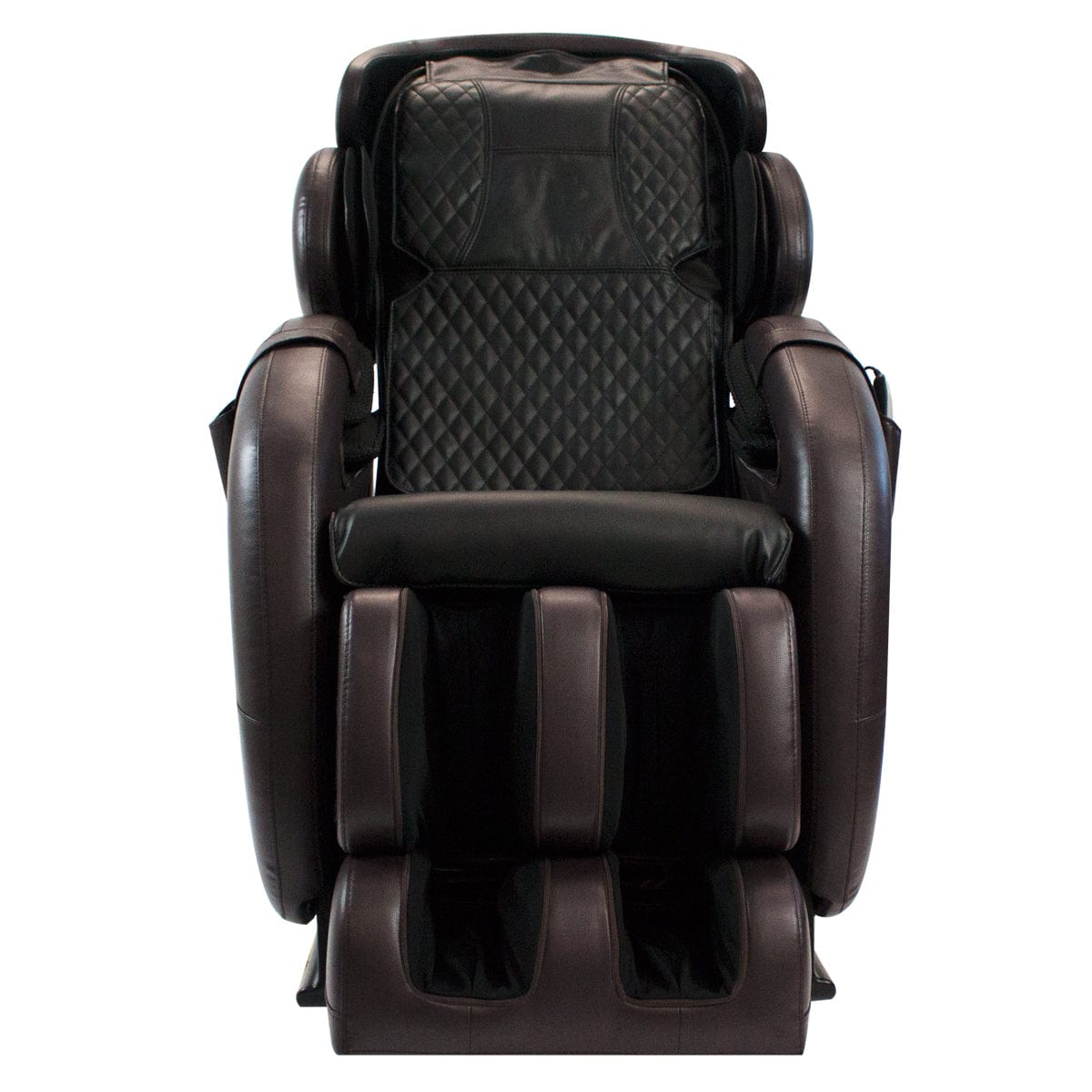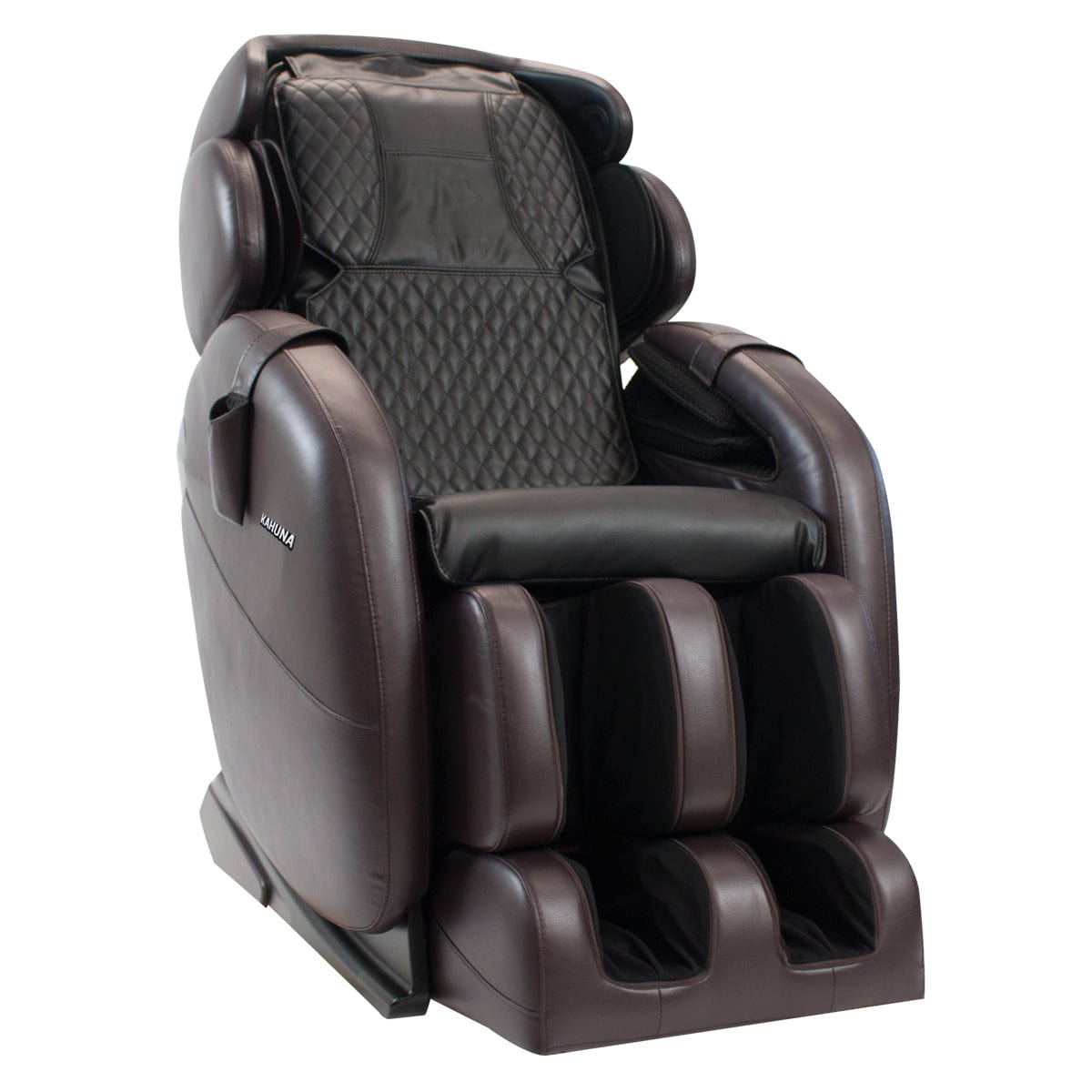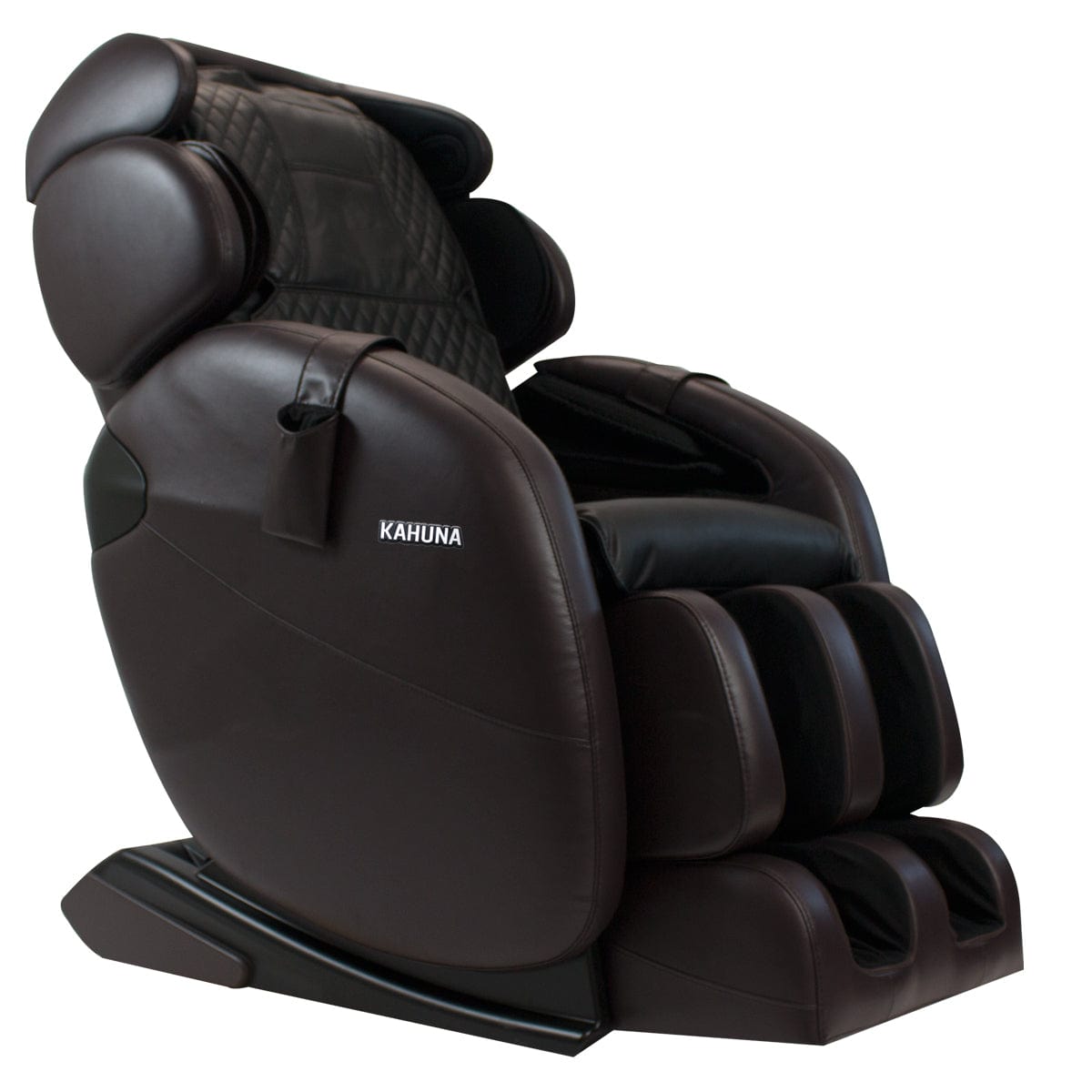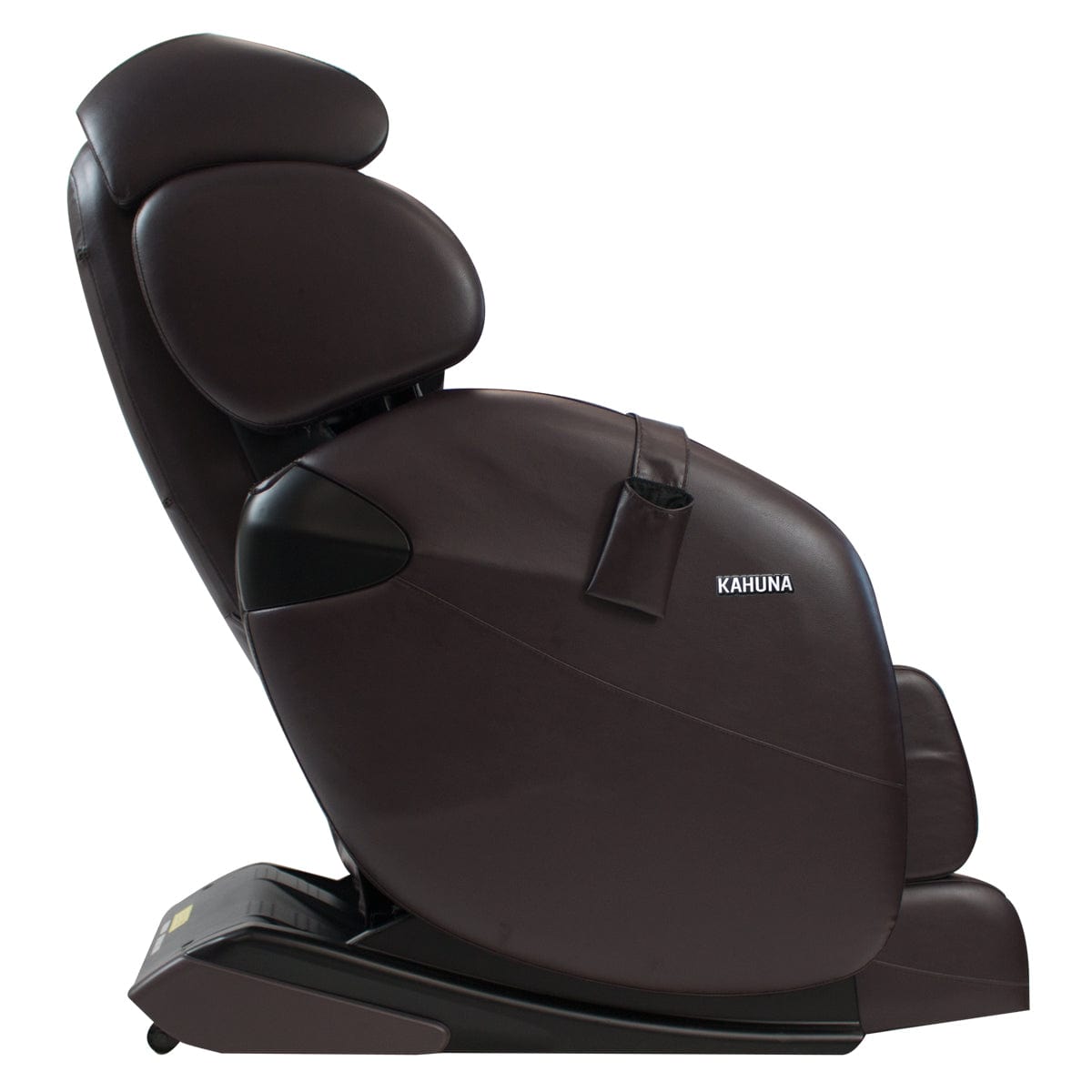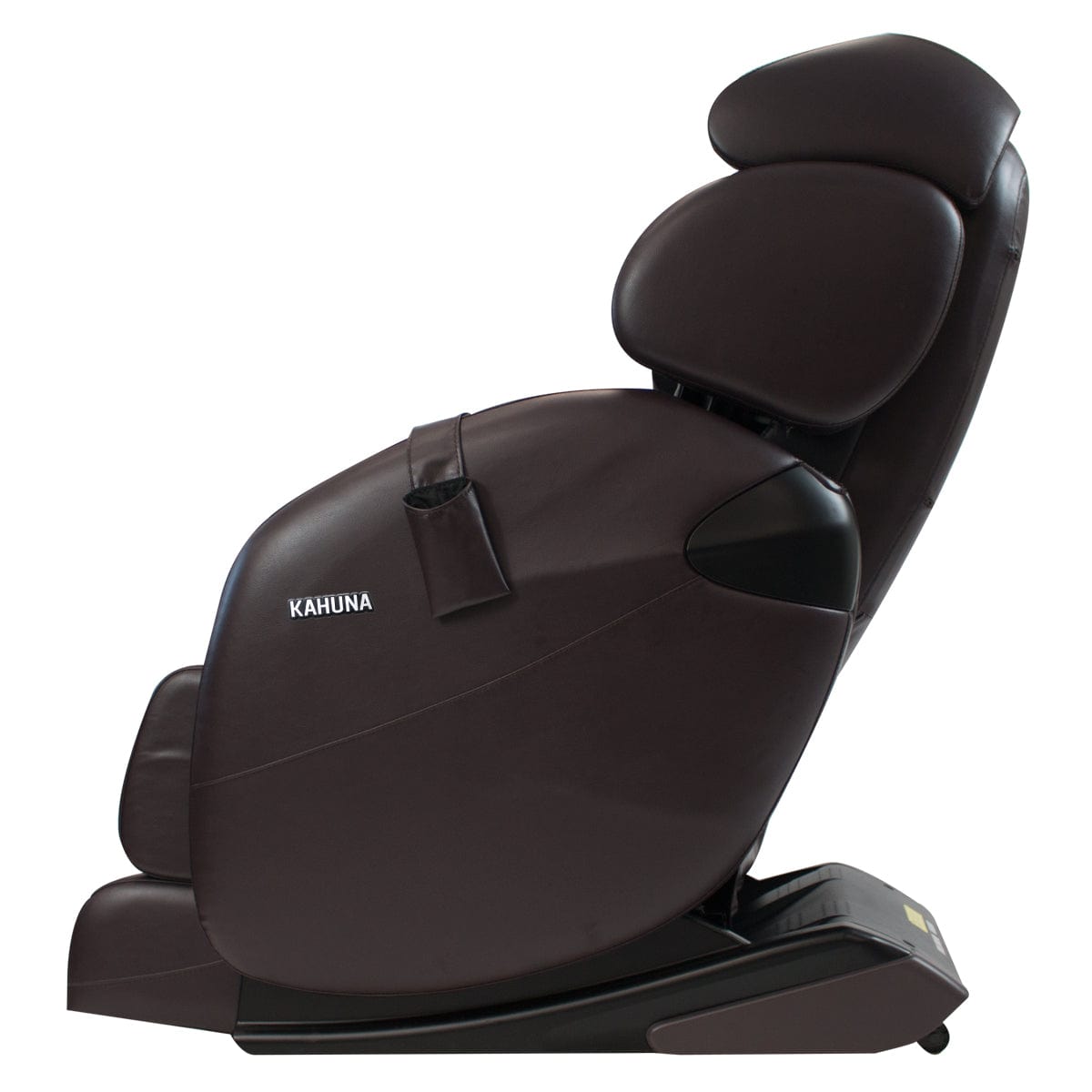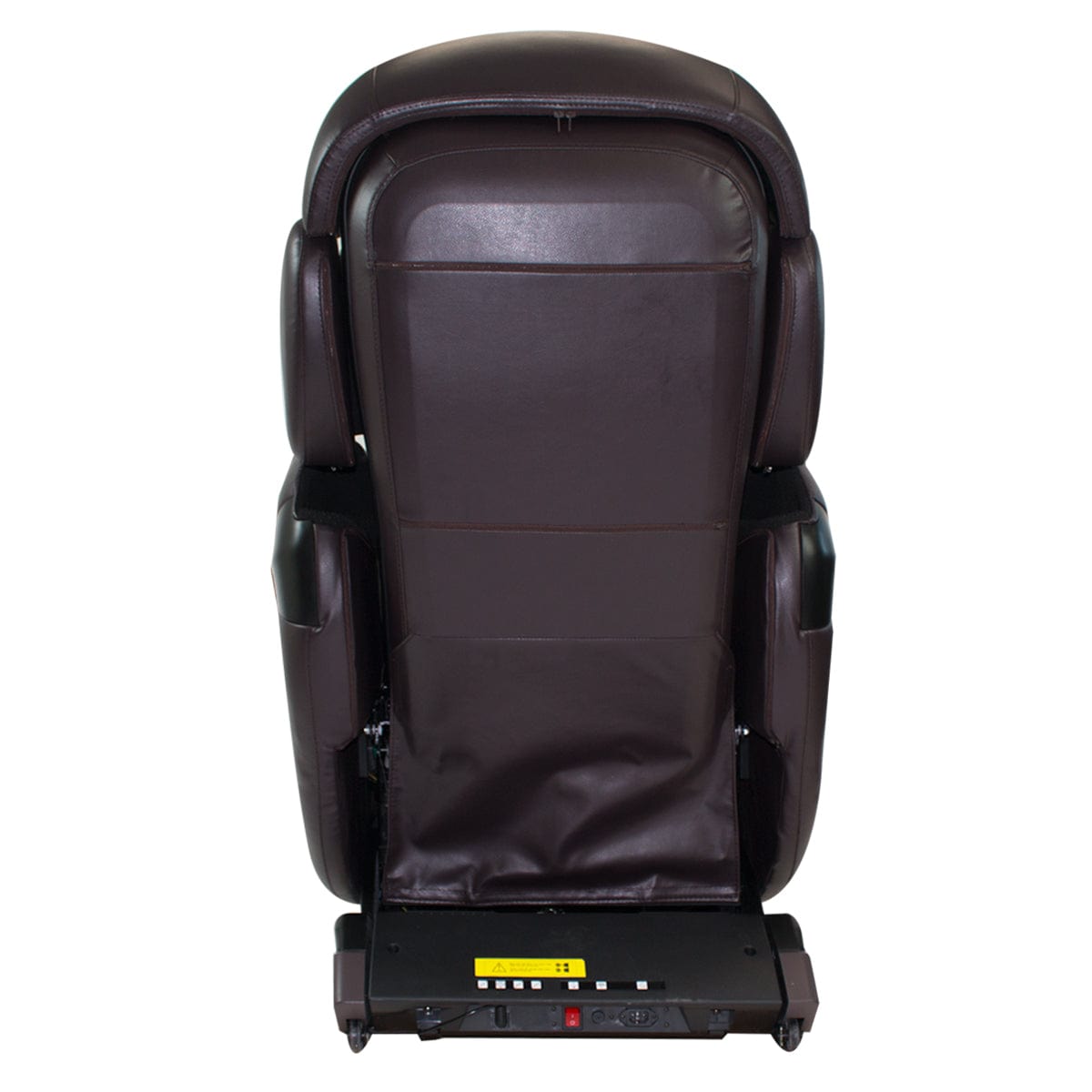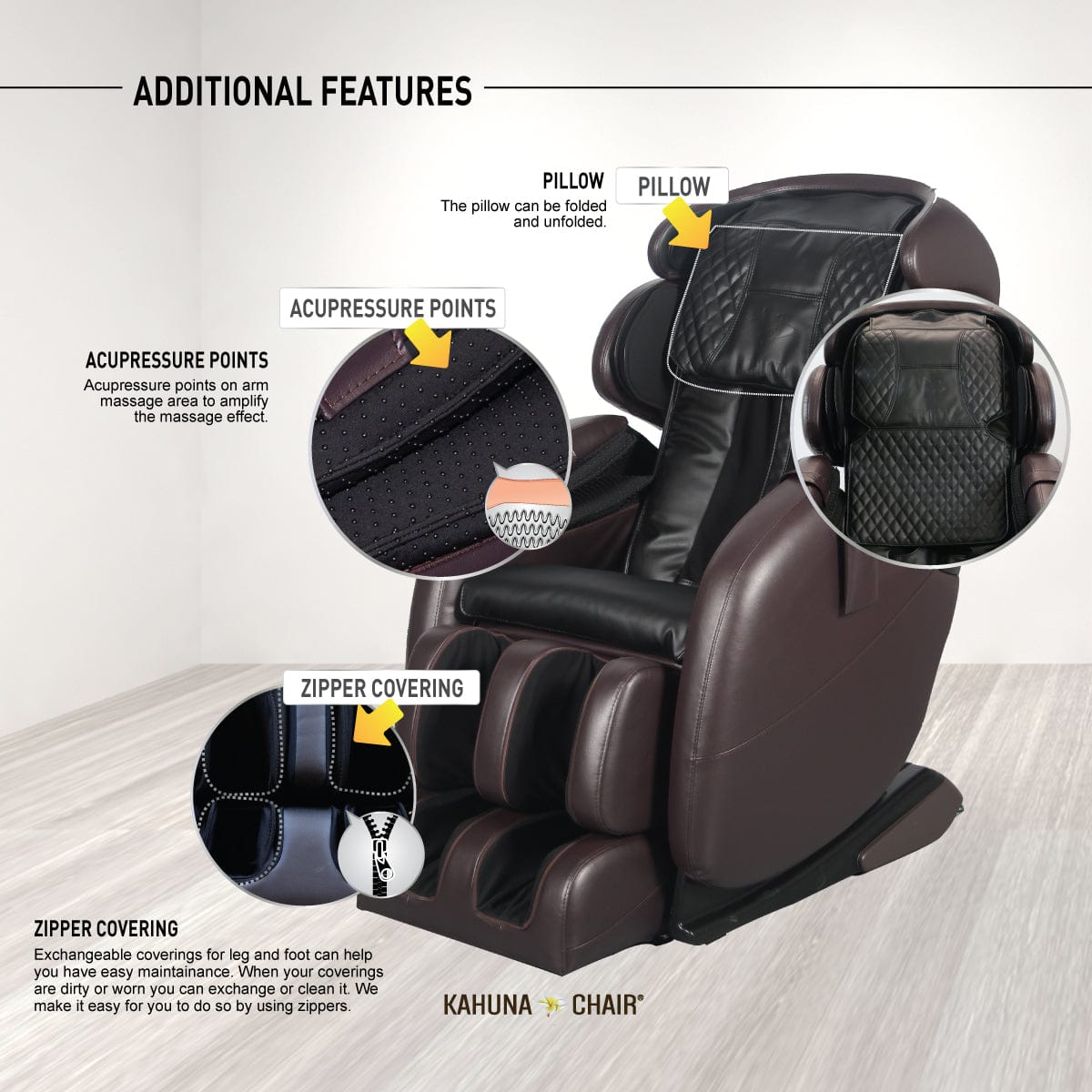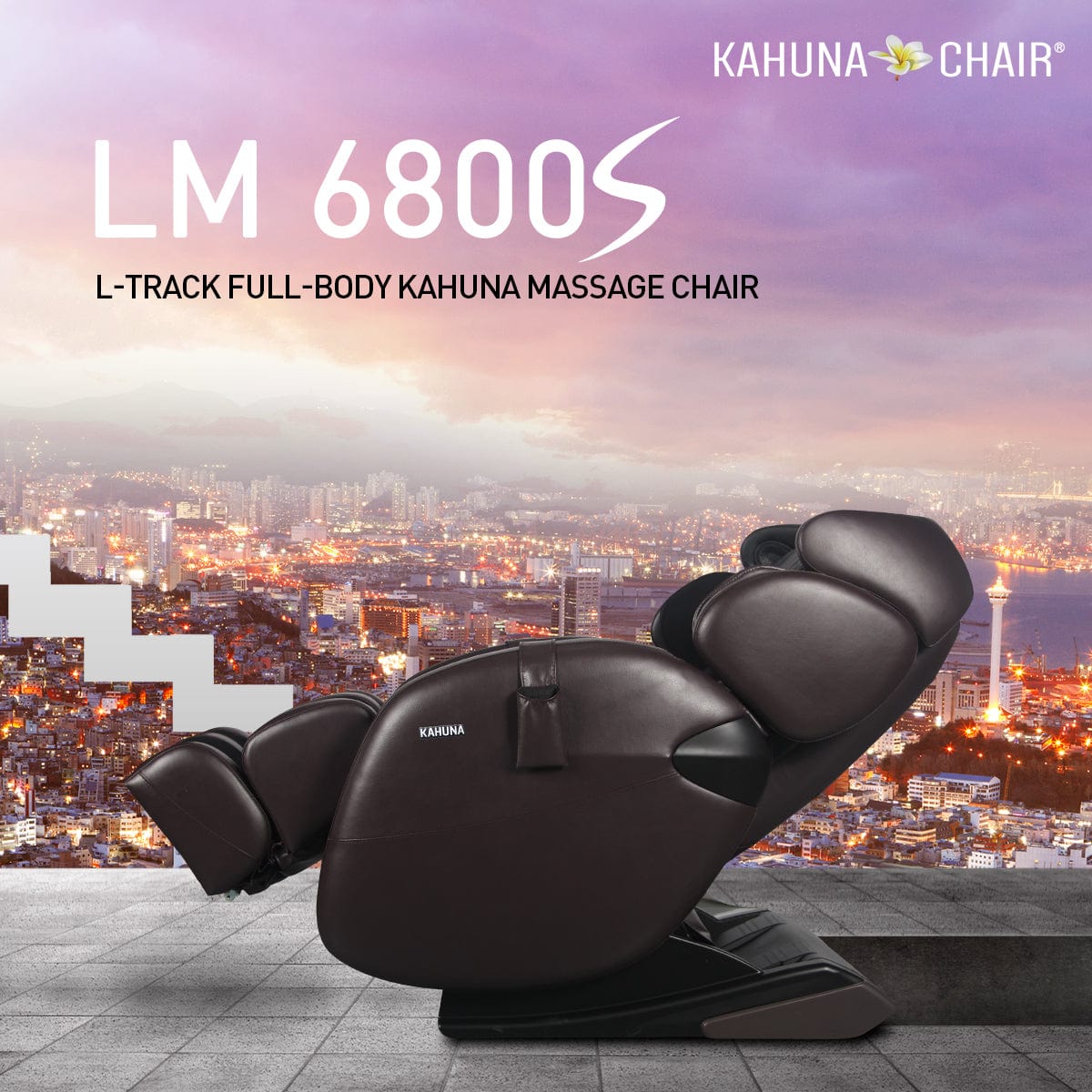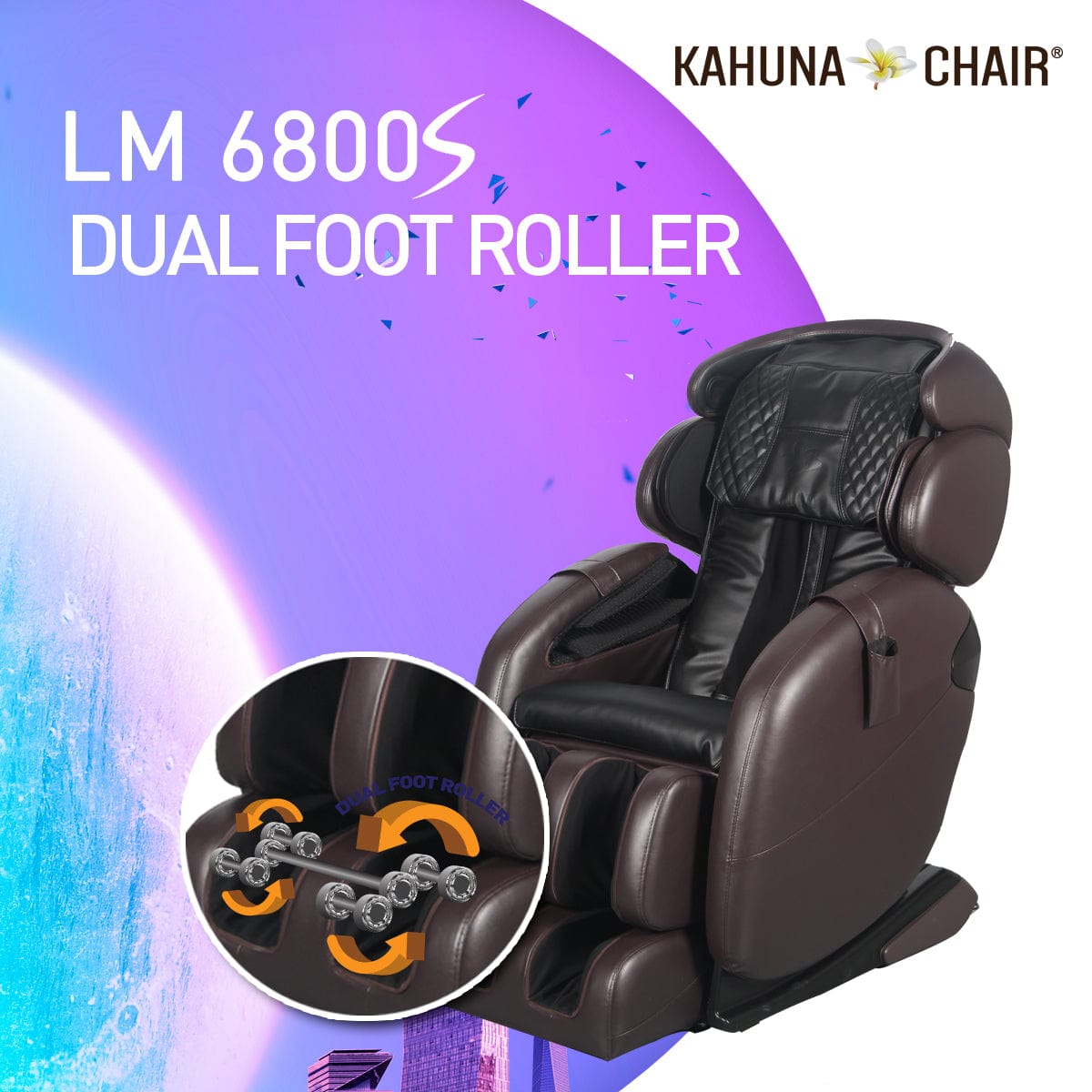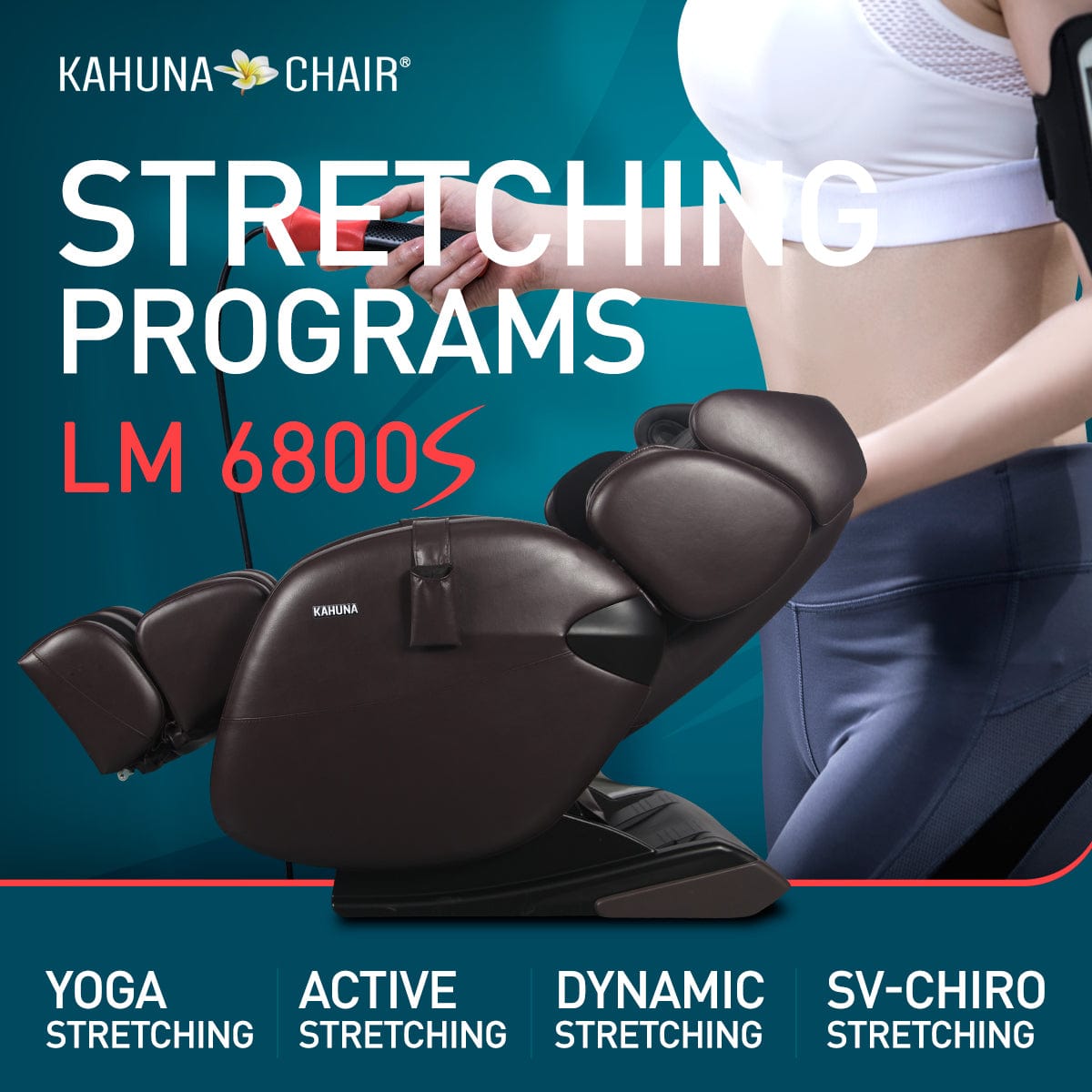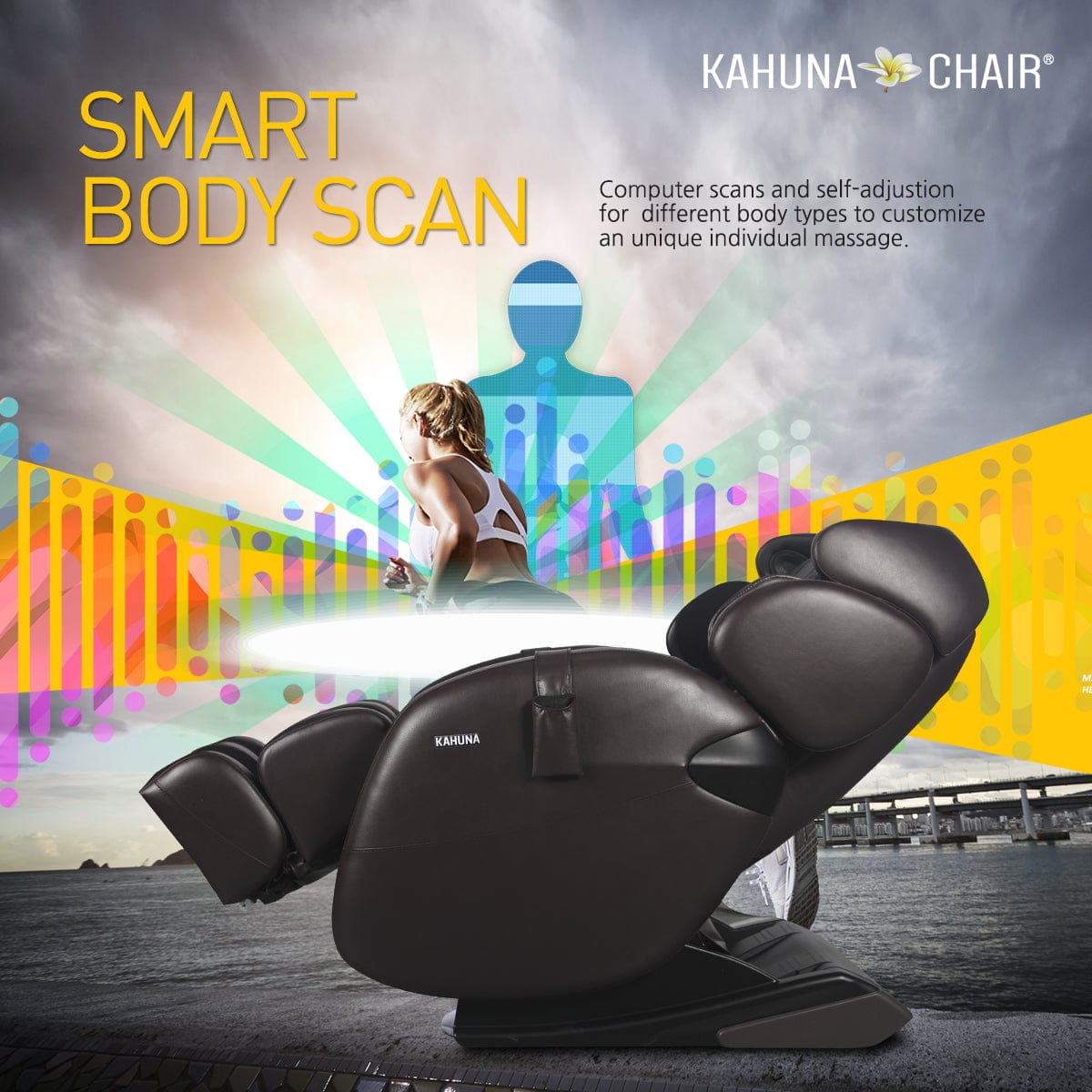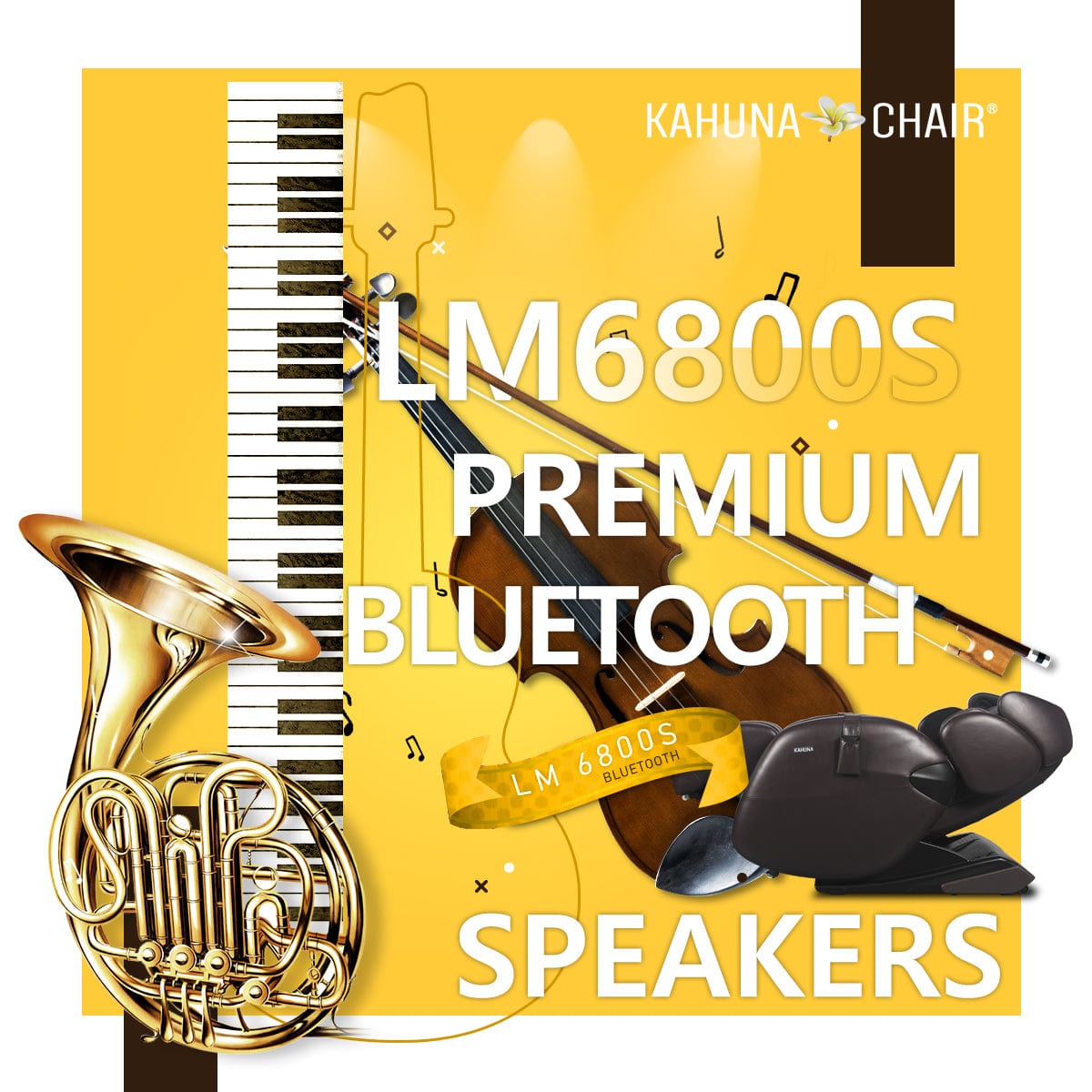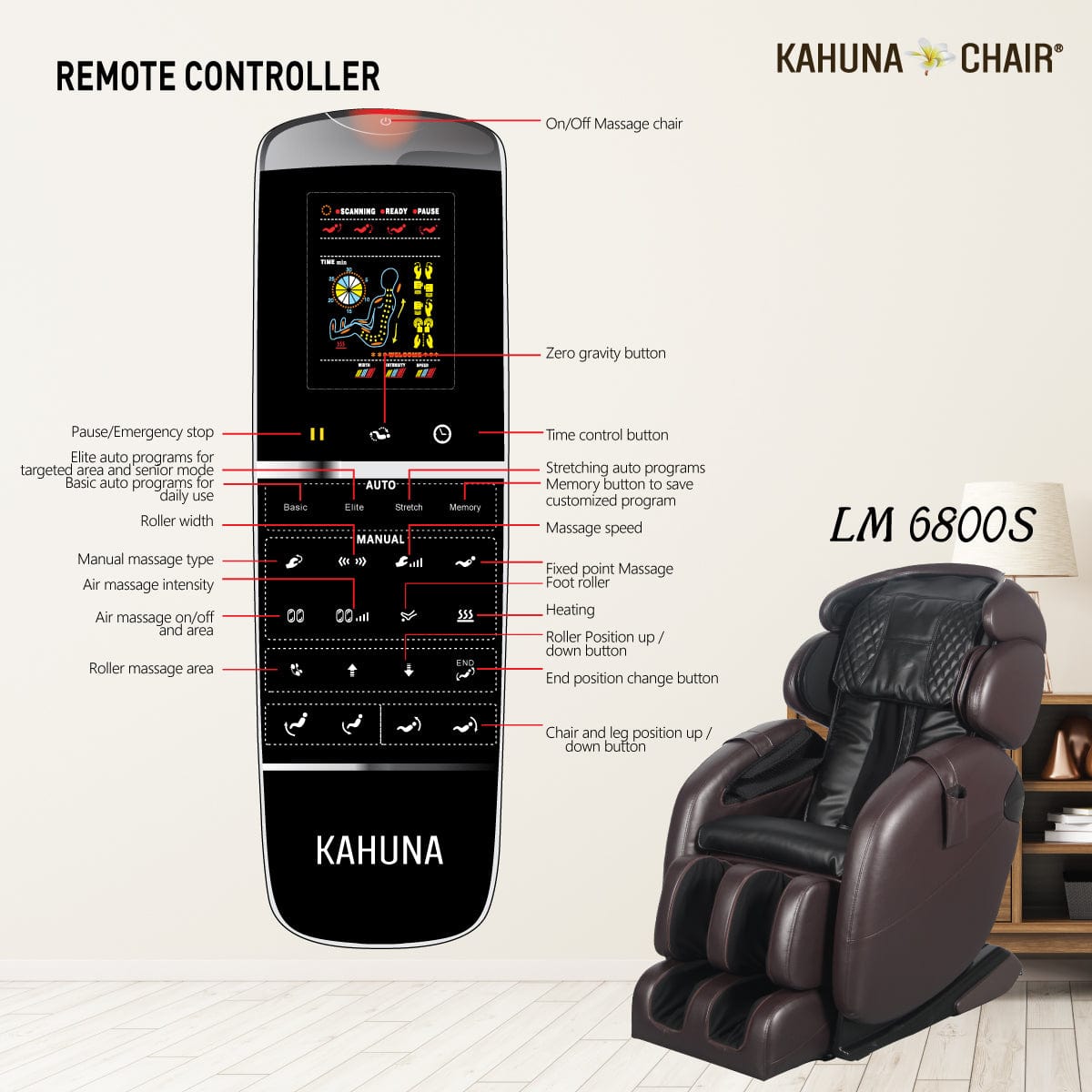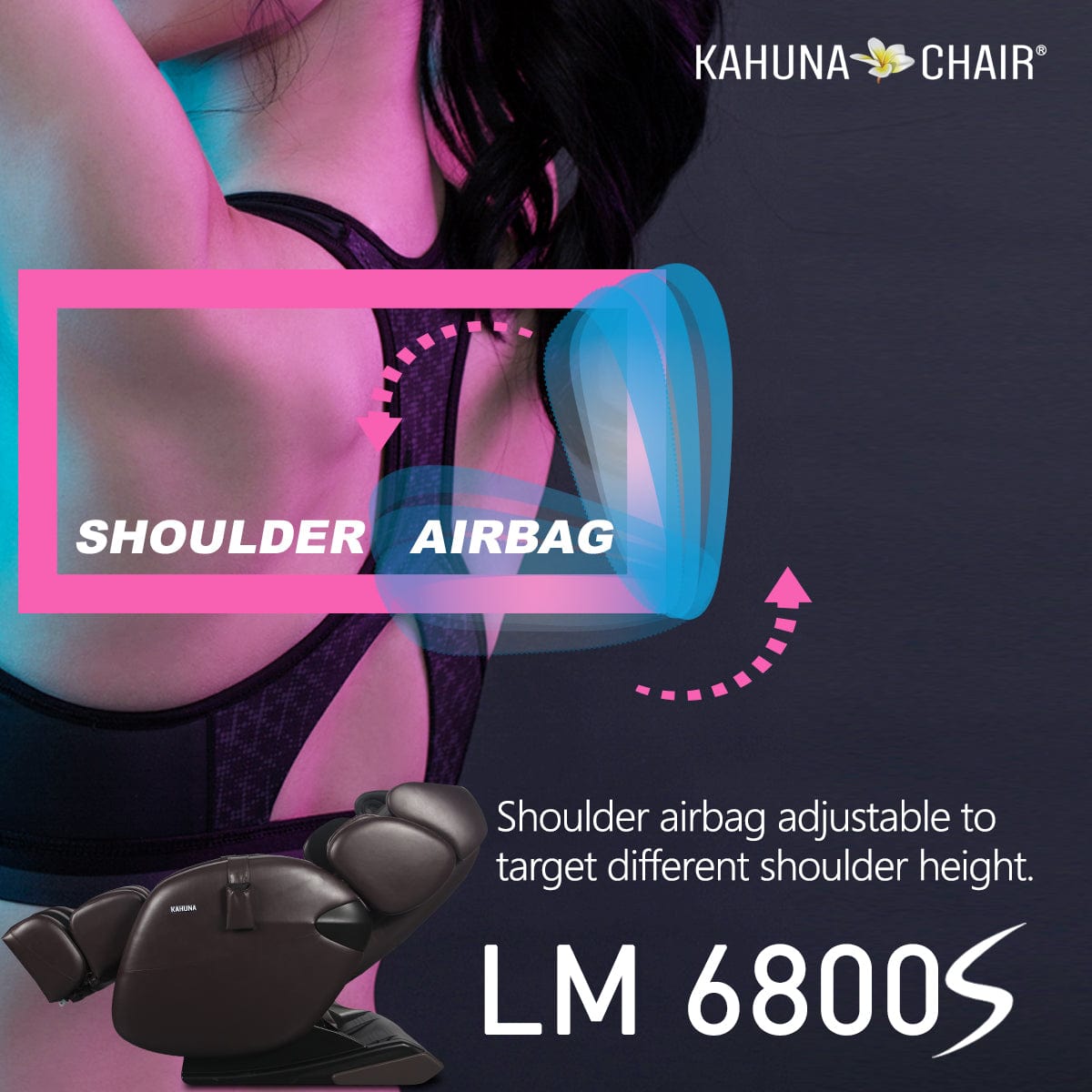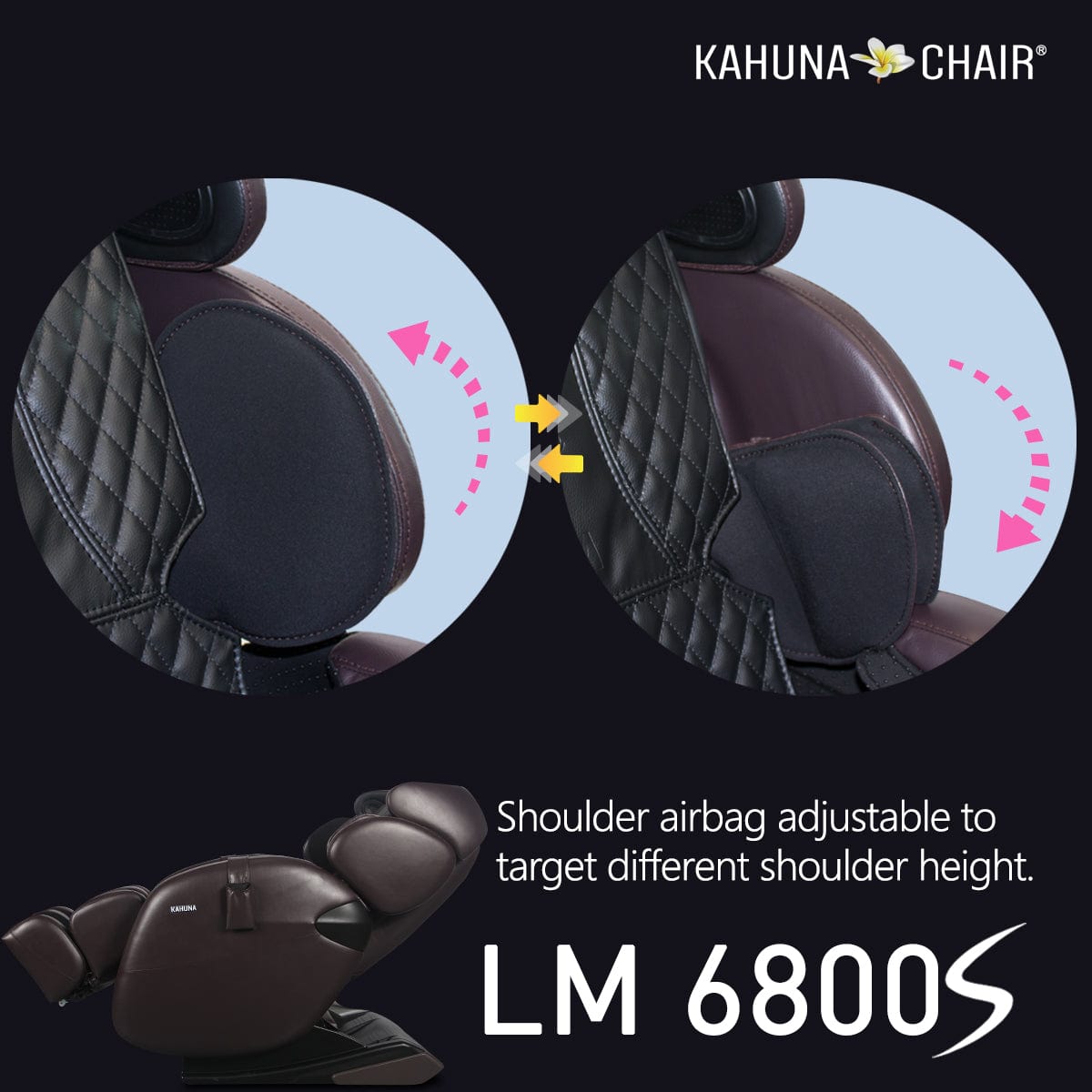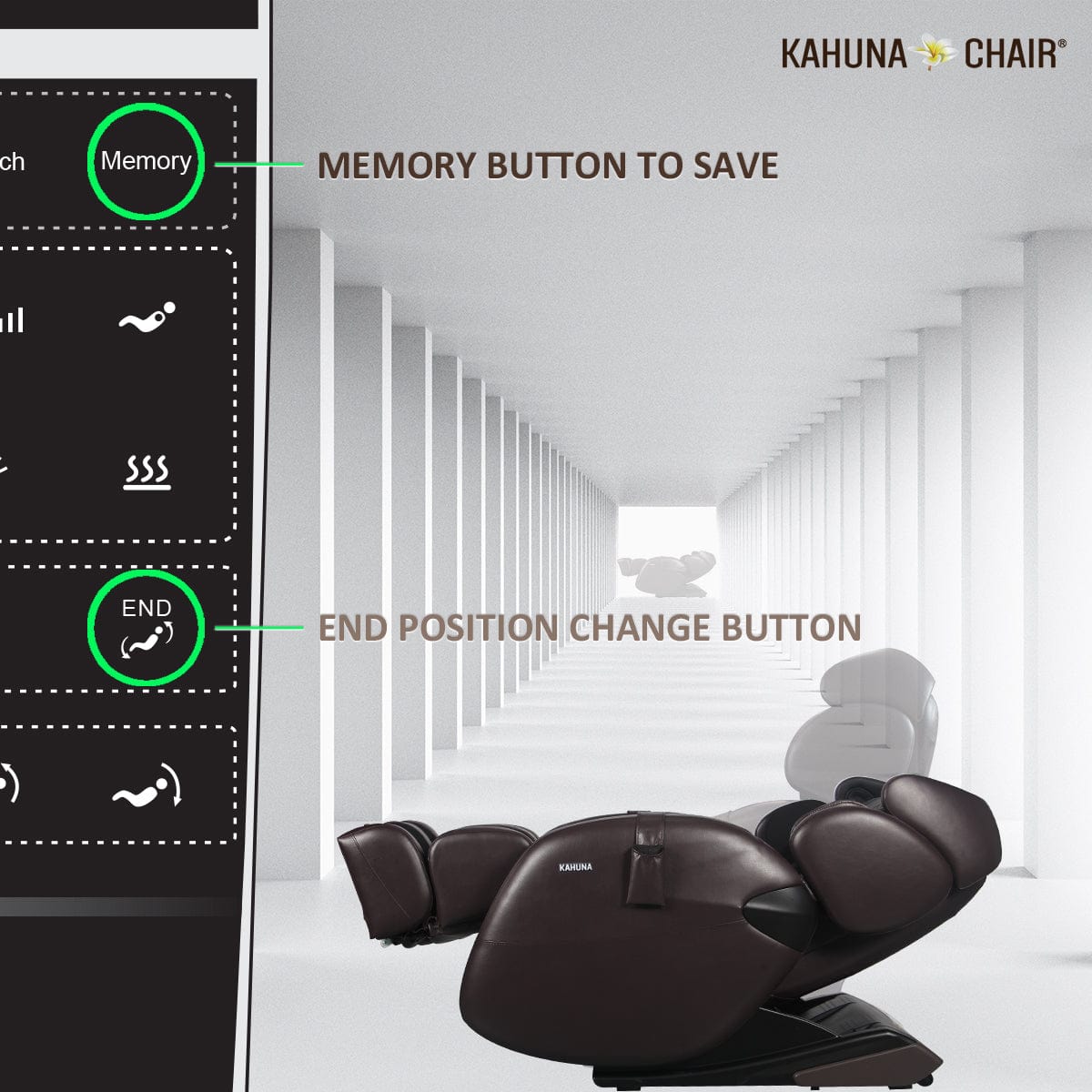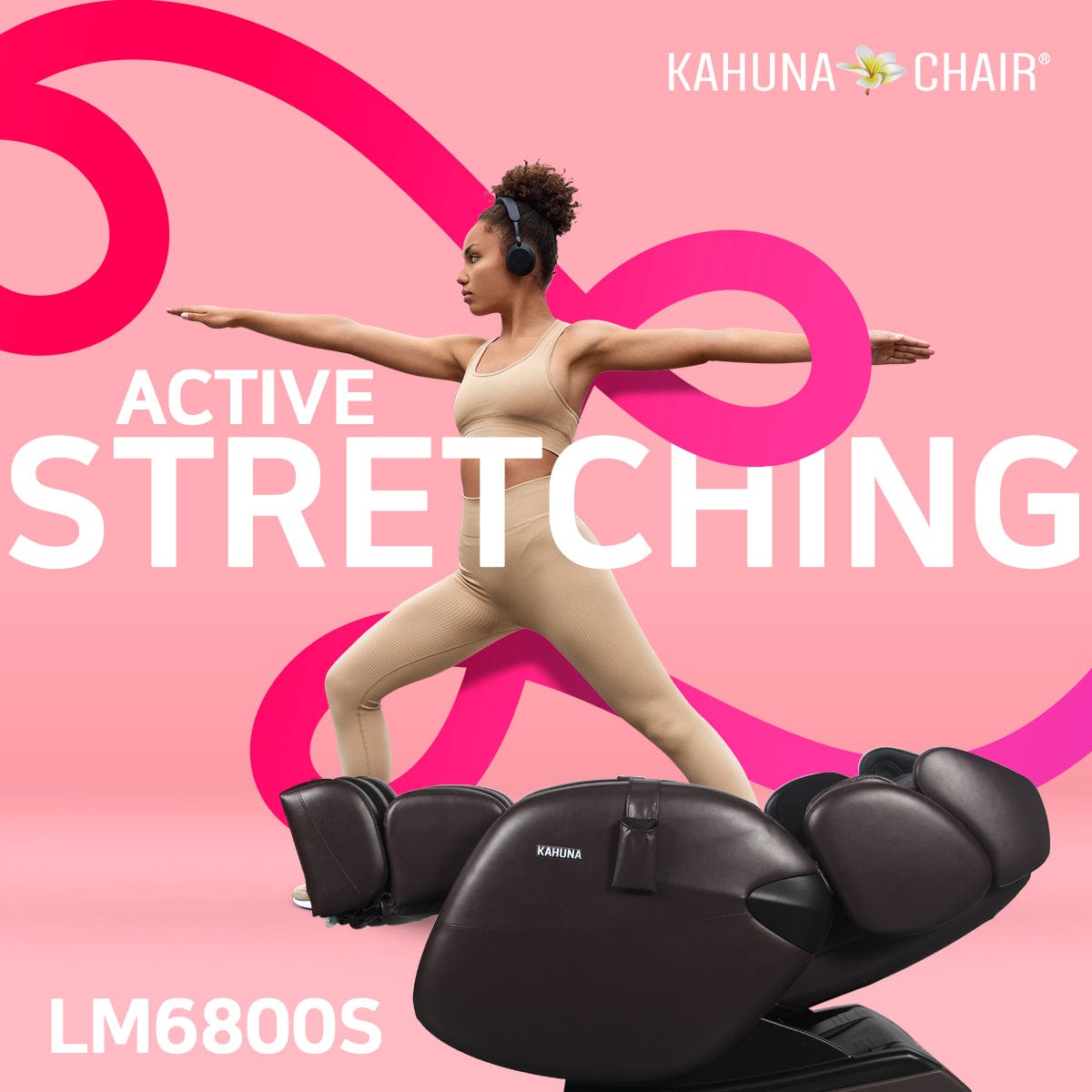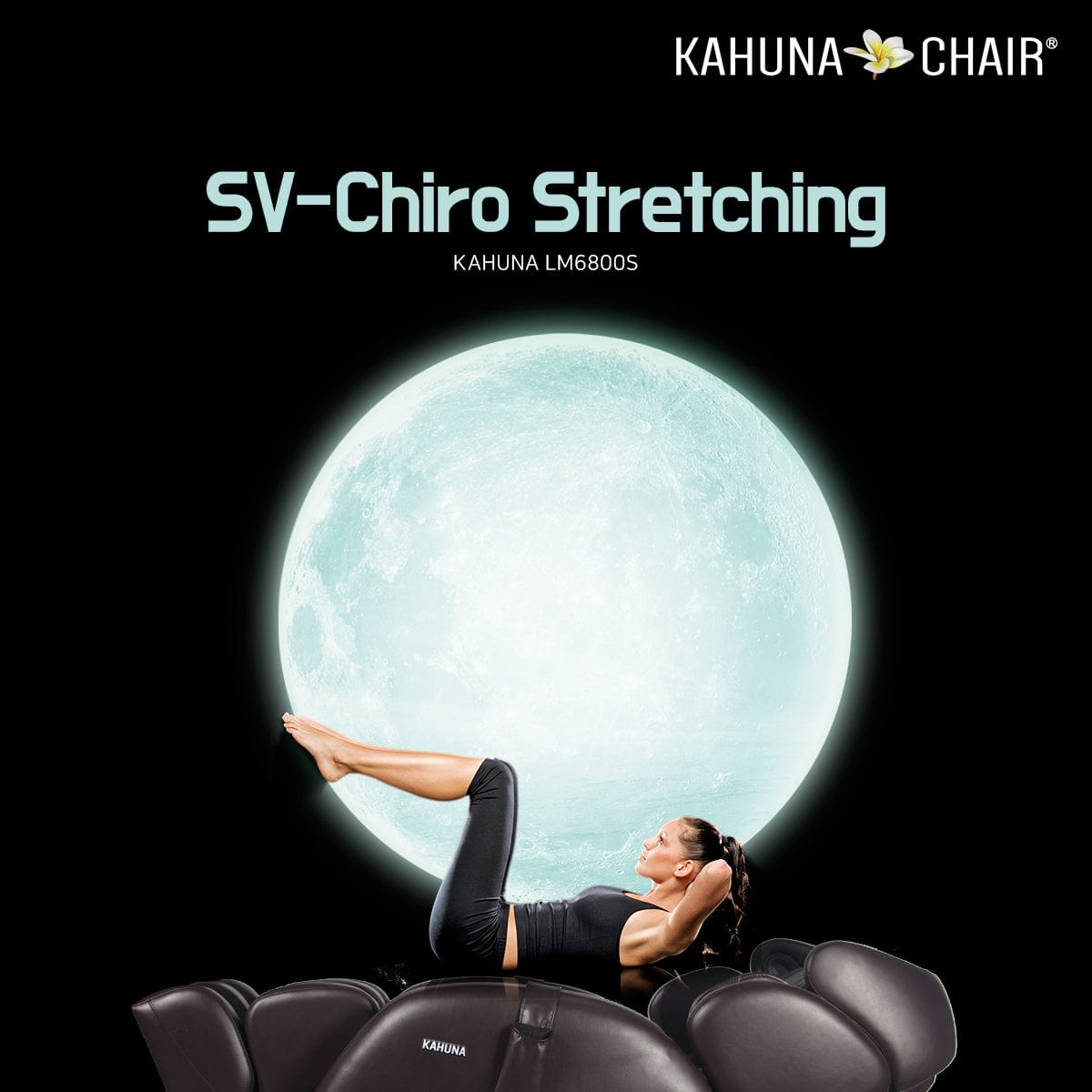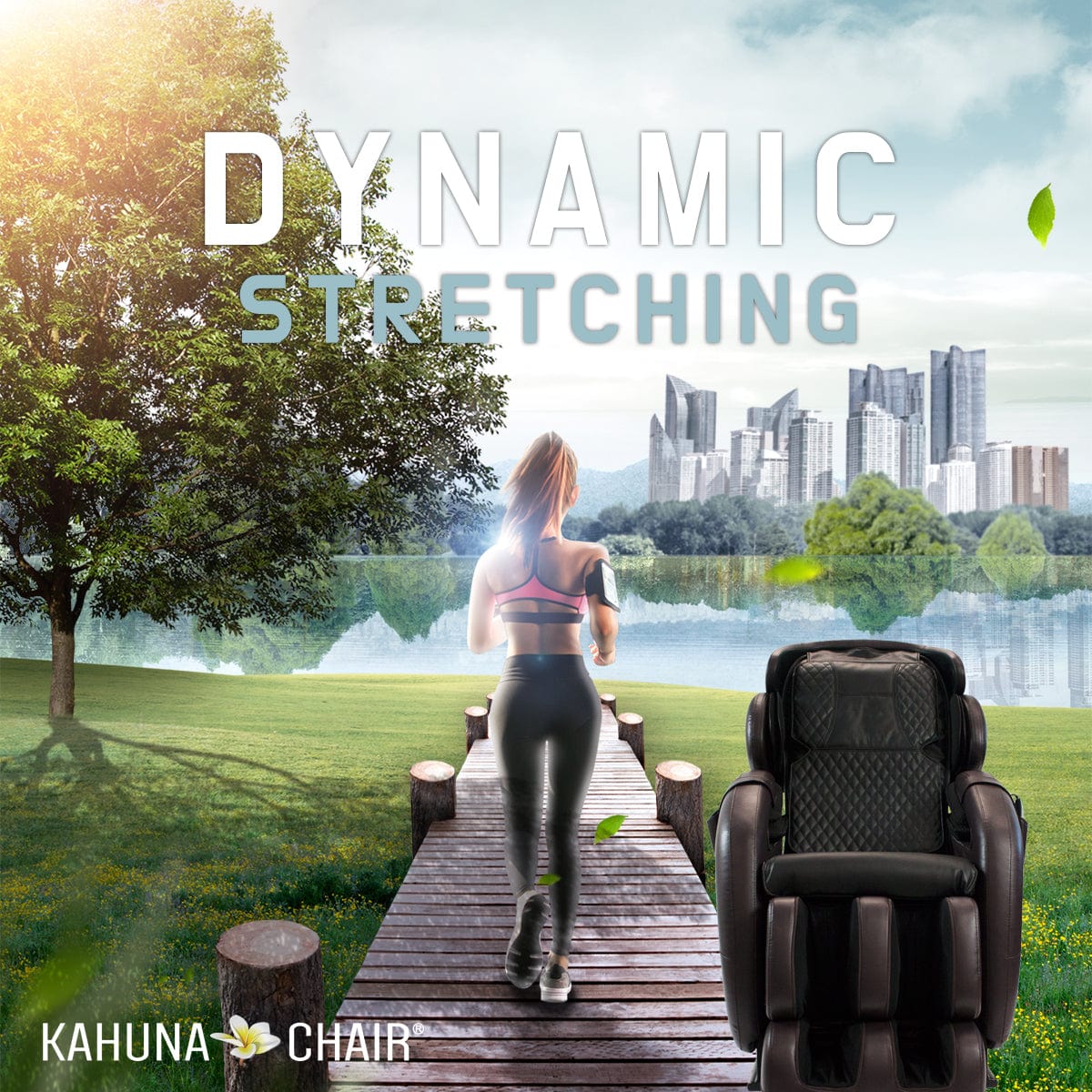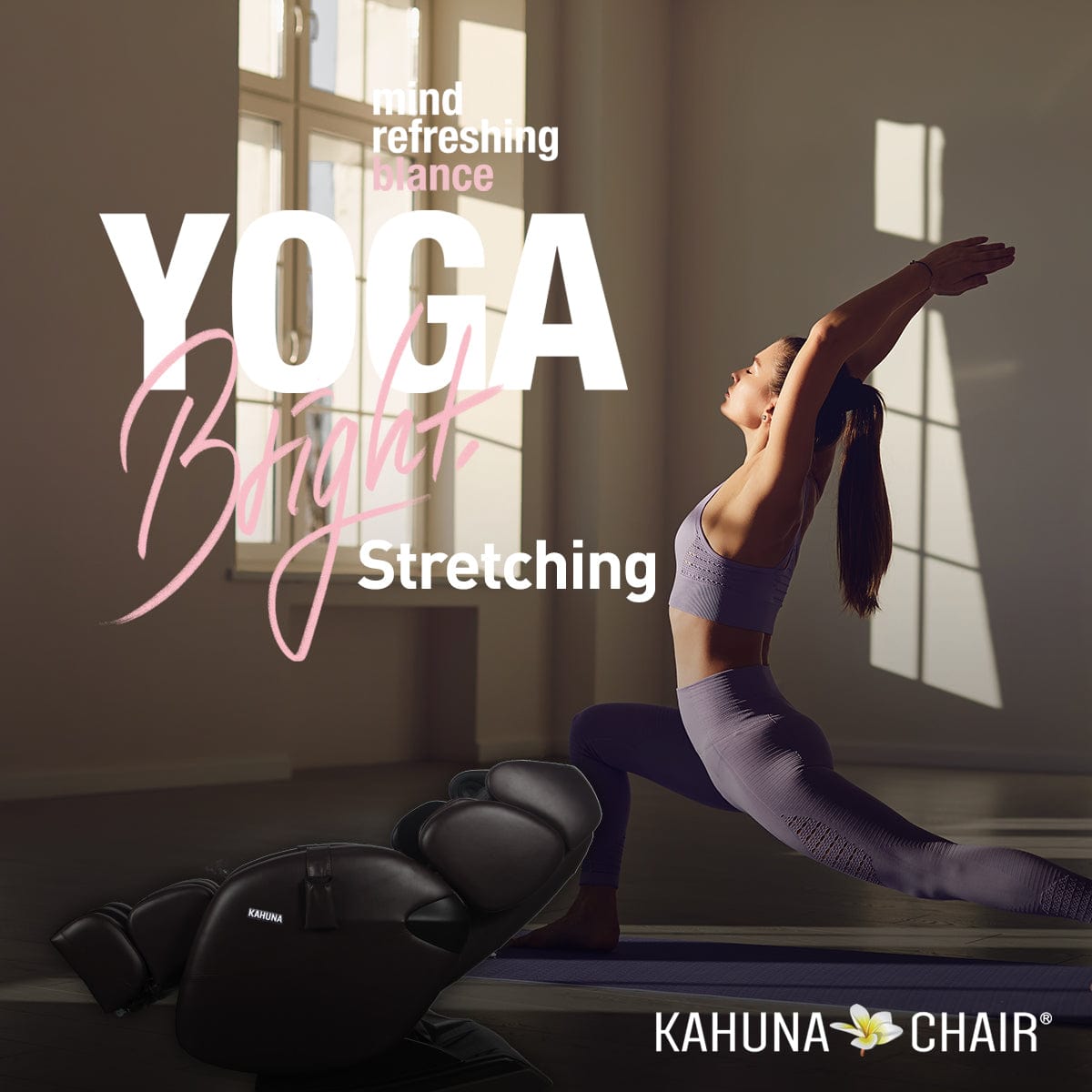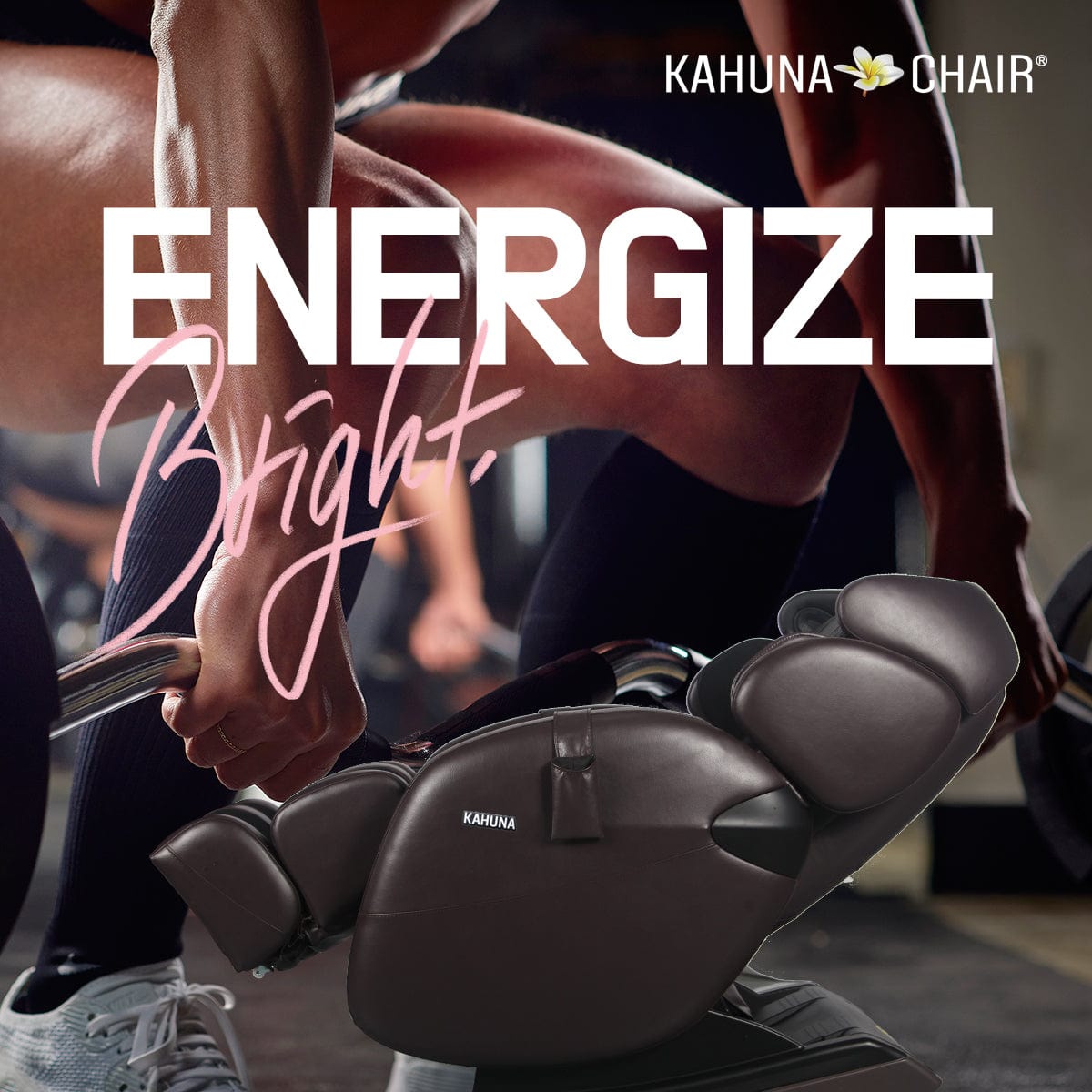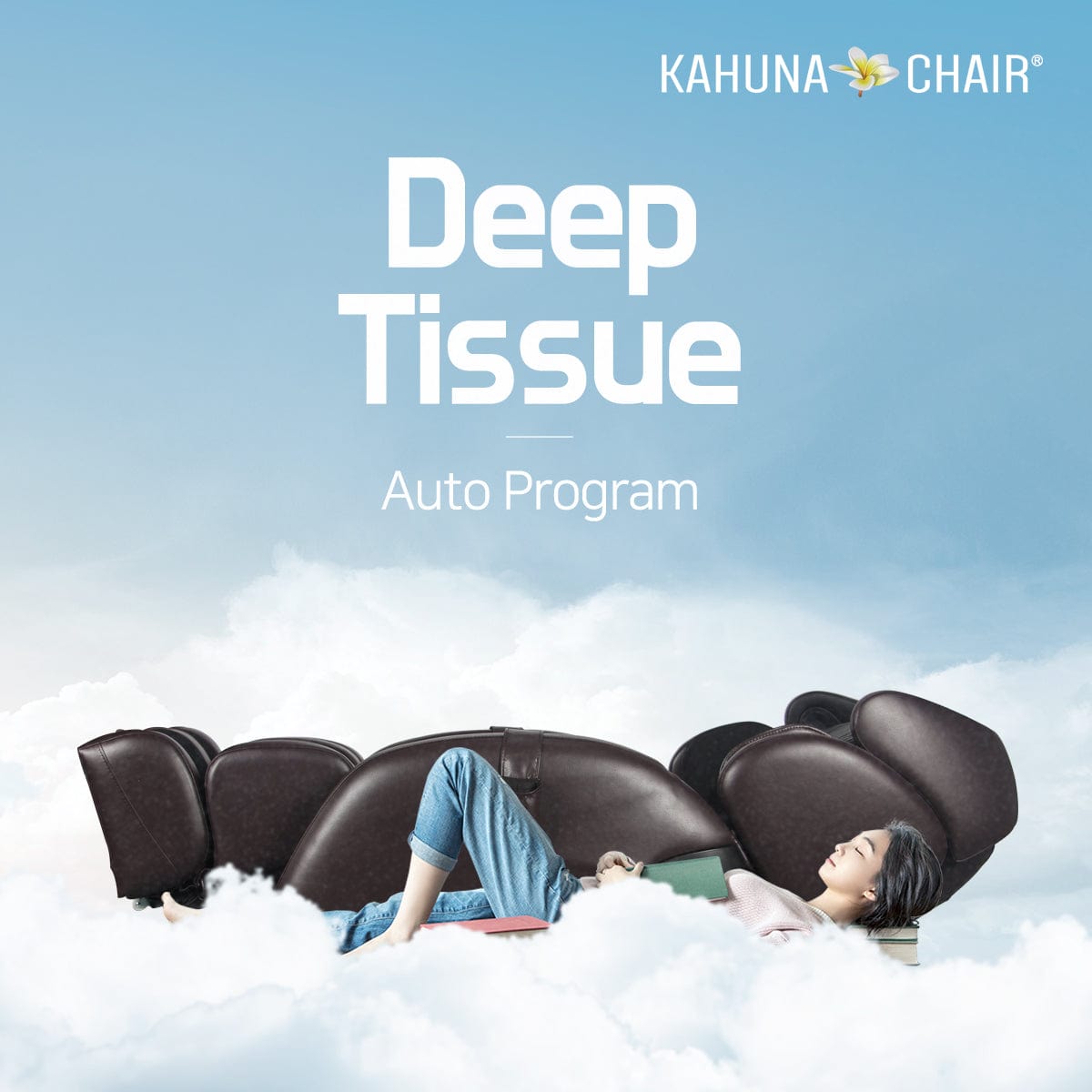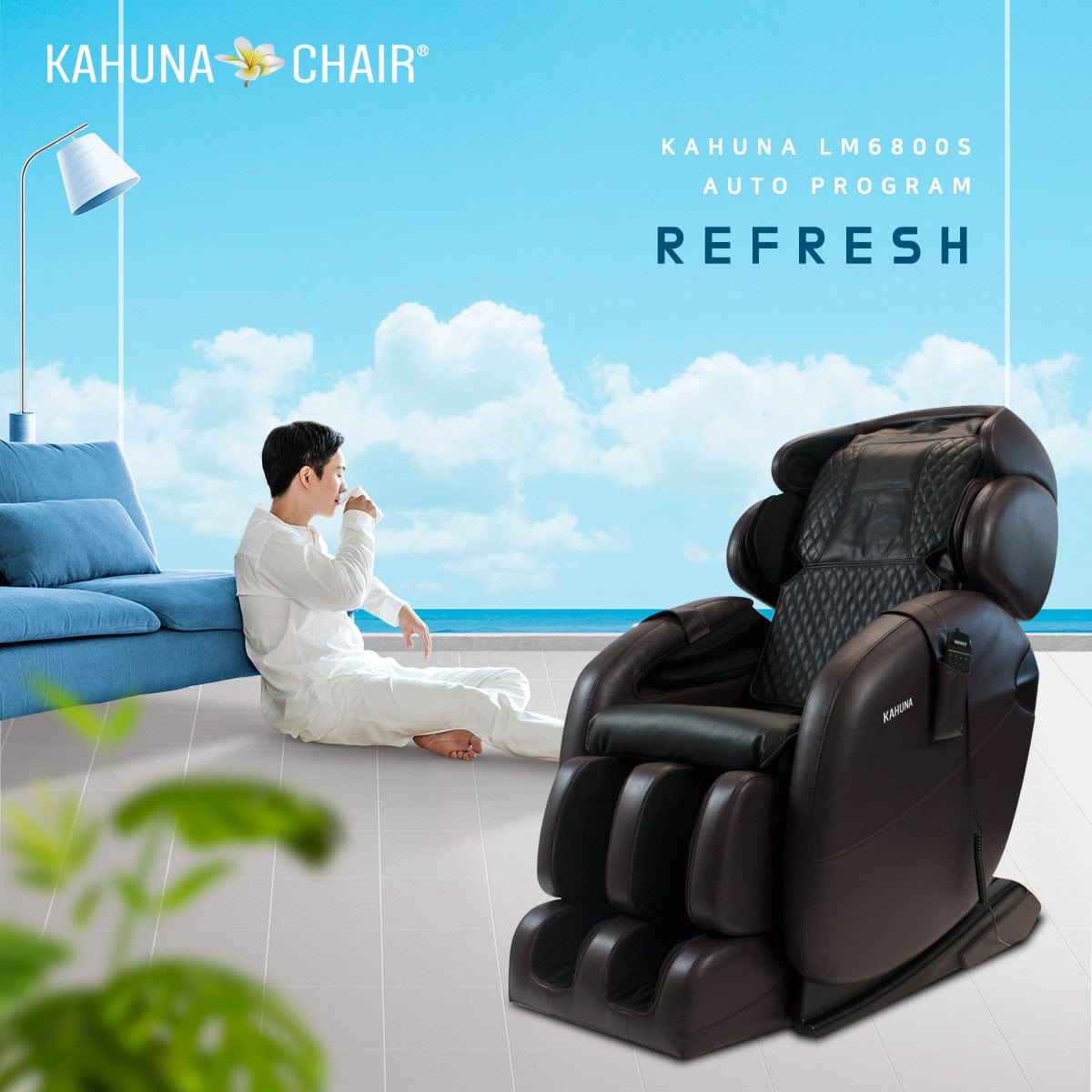 Awesome massage chair
We've been using this massage chair daily for the last 7 months, and we absolutely love it. After a long day of work, it is a great way to relax and relieve all the tension in my back. The massage strength is good, and we really like the stretch mode where the chair both massage you and help you stretch. The acupressure in arm can leave marks in your arm after you do the massage. I don't particular like that part and usually wear long sleeves to avoid the marks.
Looking around for an affordable massage chair without sacrificing major features (good pressure, variety of programs, L or hybrid track, specific/ customizable arms, legs, back, shoulder, neck massages, tilt (zero gravity)) and was captivated by the glowing reviews (on Amazon and off Amazon) of LM6800. When about to order the LM6800, saw this newer LM6800S with limited reviews (Since it is new on Amazon), did more research off Amazon, concluded that this IS indeed LM6800 plus (improvements). Best part, Amazon has a $150 off coupon and somehow this was Tax Free for me (the other one charged tax), backed with Amazon 30 day return policy, what do I have to lose? (I thought except husband is the one who was to put that together =)). Chair arrived as scheduled, Husband put that together in no time. Worked like a charm. Everyone is happy. Worked just like all the other reviews of LM6800. Yes foot roller is strong, but you can always switch it off, or you can put extra padding (or thicker socks). Only 2 minor points: 1) I am 52? (husband 6?) and I feel like I need another inch or 2 to fully benefit the chair. It scans my body but it missed my neck by a couple of inches. minor issue since even I have tried more expensive chairs, and similar things happen. This chair can do specific areas/ massage type which solved my height ( lack of) issue. 2) Arm massage has these acupressure points ended up stamping onto my arms, now I keep a thin blanket on the chair and lined the arm massage channels to prevent that. Massage Chair is a staple in many Asian families homes and I have had my fair share of trying out Asian and American massage chairs. I am very proud of this LM6800S purchase. If you are seeking a legit massage chair (great pressure and features that I was seeking), yet affordable and with full warranty, Look No Further! You will NOT regret buying this. Enjoy ! (and Great Job Kahuna ~!! )
I have had this chair since Feb 19 but didnt get around to writing a review. Honestly I am not real big on witing reviews.However, after having recently dealt with their after sales service, I feel compelled to add my comments. After several daily massaging sessions on this chair, towards 4th quarter of 2020, the massage chair developed some unusual sounding grinding noises and the seat cushion was also frayed from constant use. Anyway, I reached out to support folks and despite the unavailability of sending a technician due to pandemic, I still received step by step instructions of how to apply some lubrication to the rollers and that took care of grinding noise. They shipped the seat cushion as well and helped me replace the old one.Just this week, I reached out to them again and this was an issue with frayed belt which powers the rollers with the motor. I again received excellent support with diagnosing the issue. They do know their product inside out for sure. Anyway, color me impressed. It is not only a great product, but also excellent after sales service.
I love this chair. After using it for 16 months an air hose came lose in the shoulder air bag. Contacted the company (William) 11 times on ways that I could fix the problem. Not once did he mention a diagram on how to fix the problem, which I found on google and then he said that even if it were under warranty the company would not send anyone out for a problem this simple. Im a retired electrical engineer technician and Im quite mechanically inclined but information he gave me was not clear. Simple is only simple when you know what to do. I love the chair but not happy at all with the support.
This massage chair arrived right on time, and the crew delivering it carried it right into my house and put it where I wanted it. The assembly of the chair was a bit more difficult that expected. The small manual had small pictures, and the instructions were not too clear. I had to take pieces off of the air hoses to get them to work. They did not just plug in together. I did watch a YouTube video on how to assemble the chair, but it too did not fit the chair I had exactly. I was able to figure it out with common sense. The chair itself seems to be very good, and it has lots of settings and features. I used it for about an hour after assembly and I really like it. You will have to make some adjustments on how much pressure it gives. The arm airbags just about killed my arms. I love the stretch feature! Overall, this seems to be a good buy, and I look forward to years of use.