If you run a spa service business, you may look for ways to stand out from the competition and attract more customers. Growing your business is essential, and finding new ways to do so can be difficult. However, there are many options available if you know where to look.

One great way to do this is by offering unique services that competitors don't offer. Spa capsules are a great way to offer your customers an innovative and relaxing experience. If you're looking for ways to use spa capsules in your business, you're in luck! In this blog post, we'll cover five different ways that you can put these little capsules to work.
Without further ado, let's get started!
What Is A Spa Capsule?
A small machine that contains a massager, bed, sauna, and other spa equipment!

Customers use these capsules to relax and rejuvenate themselves. A spa capsule provides an immersive experience that can help customers feel relaxed and pampered. They can be used for various treatments, such as massages, chromotherapy, skin treatments, and more!

Blood circulation and metabolism are said to improve with spa capsules. They can also help to improve skin complexion and reduce stress levels. When used appropriately, weight loss is another possible benefit, as the traditional sauna that's included can help burn calories.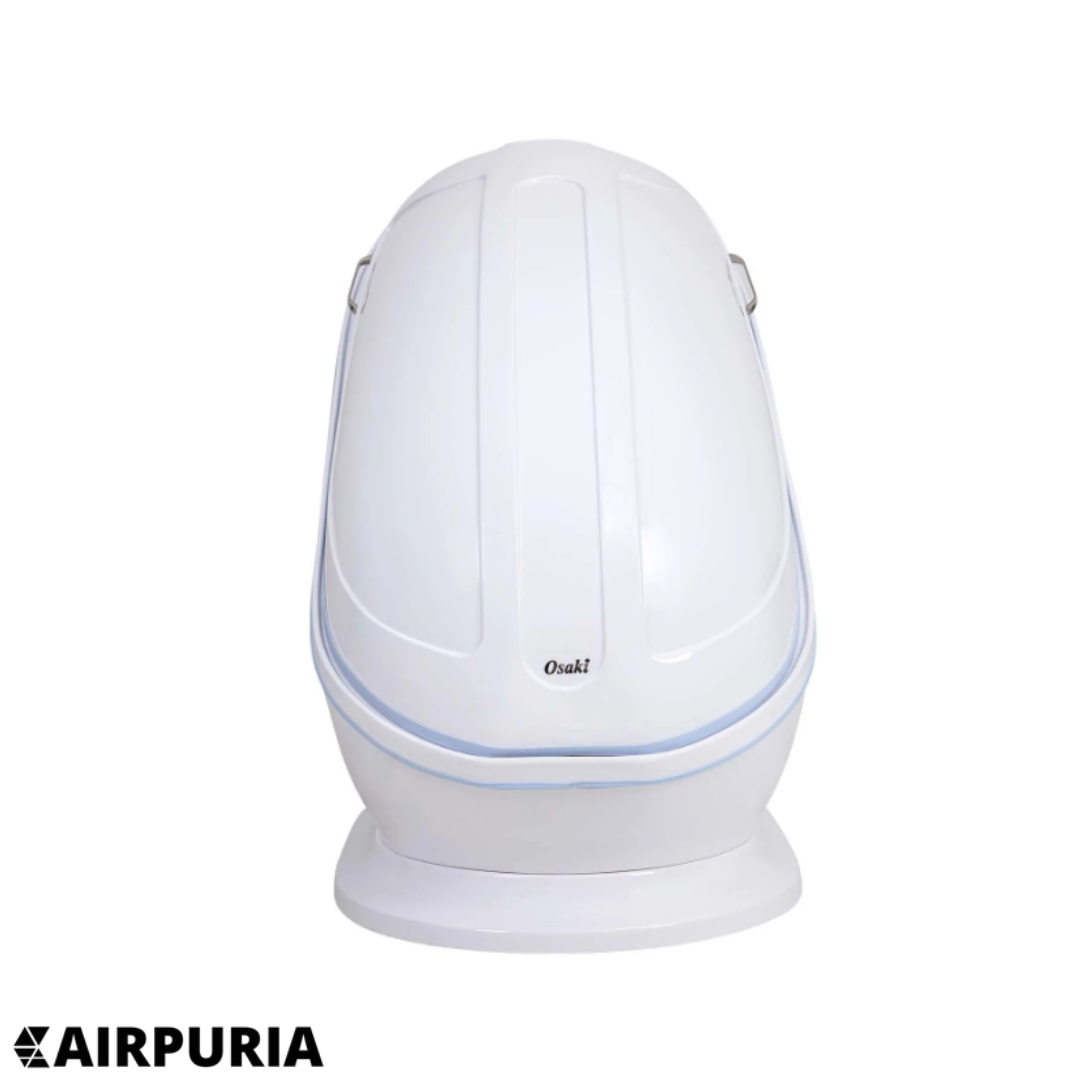 Business And Marketing Uses For Spa Capsules
Spa capsules can be used in various businesses such as hotels, resorts, spas, and capsule salons. They can also be found in private homes. If you have the space for it, a spa capsule can make a great addition to your business as an extra revenue stream or benefit! It's essential to consider your customer base when deciding whether or not to add a spa capsule to your business.

Adding a spa capsule to your business may be worth considering if you think your customers would enjoy and benefit from a spa capsule. You can use them in various ways for marketing and overall growth. Let's look at five ways you can use spa capsules in your business.
Expert Advice
When incorporating a spa capsule into your business, it's essential to consider the unique needs and preferences of your customer base. For example, if you're adding a spa capsule to a corporate wellness program, make sure it aligns with your employees' health goals and interests. If you're using it in a hotel or resort, ensure it complements your existing amenities and adds value to your guests' experience. Additionally, spa capsules can be utilized for various treatments, such as massages, chromotherapy, and skin treatments, making them versatile additions to your business.
Five Best Use of Spa Capsules in Business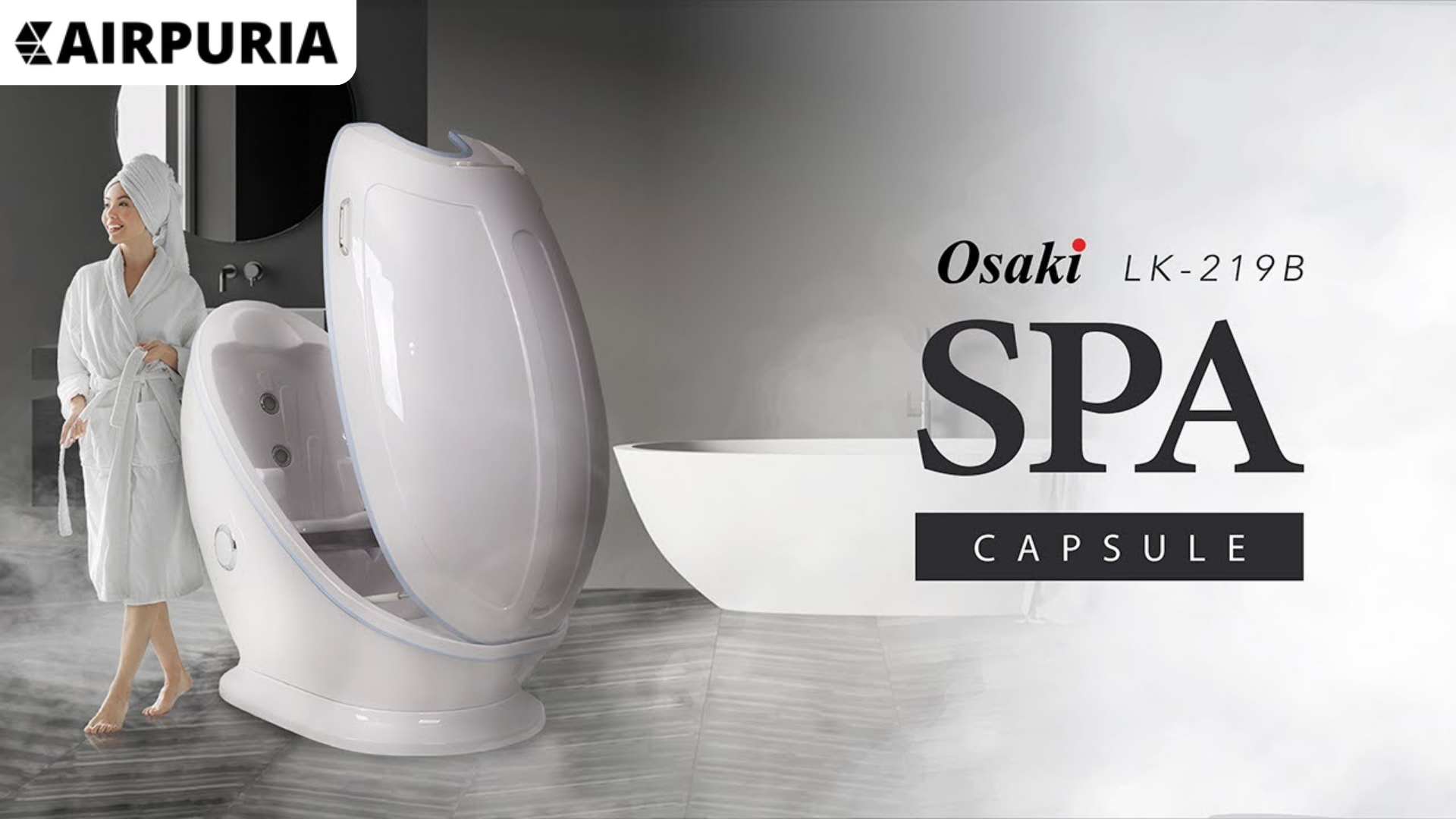 Part of a corporate wellness program:
It is not uncommon for businesses to want to promote healthy living and work-life balance among their employees. Many companies invest in corporate wellness programs that offer perks like gym memberships, fitness classes, and health screenings. Adding a spa capsule to the mix is a great way to give employees an additional way to relax and de-stress.

In addition to corporate wellness programs, some businesses also offer employee retention programs. These programs are designed to keep employees happy and help them feel valued by the company.
Upscale your office space:
If you're looking for a way to add a touch of luxury to your office space, a spa capsule is a great option. They can help you create an upscale, relaxing environment that impresses clients and customers. Spa capsules can also be used to reward employees for their hard work.

Spa capsules are also a great way to promote your business. You can use them at trade shows, corporate, and other marketing events. They're great for attracting attention and getting people talking about your business.
Rehabilitation business:
Spa capsules can also be a great addition to a rehabilitation business. Many people recovering from an injury or surgery must take it easy and avoid strenuous activity. A spa capsule can provide a safe and relaxing environment for patients to recover.

Spa capsules can be used for chromotherapy and aromatherapy. Chromotherapy uses different colored lights to treat mental and physical ailments. Aromatherapy utilizes different aromatic plants and essential oils to calm the mind and body while relieving stress.

Shanghai, China, is famous for its traditional Chinese medicine (TCM), and many people travel there for medical tourism. Spa capsules are widely used in TCM clinics. They help with various conditions, such as stress, anxiety, and insomnia.

Chromotherapy is a type of light therapy that is said to have various benefits, including reducing stress and anxiety, improving sleep, and boosting mood. Therefore, you can offer this therapy to your clients in your spa capsule.
Use of spa capsules in the skin treatment industry and salons:
The beauty industry is always looking for new ways to pamper its clients. If you want your business to stand out from the rest, you'll need unique selling points to attract customers. One way to make your business more appealing is by using spa capsules.

Make your best customers feel special by offering them treatments in your spa capsule. This will give them a sense of exclusivity and make them feel appreciated.
Use in the hospitality industry:
The hospitality industry is all about making people feel comfortable and welcome. What better way to do that than to offer them a spa experience? Spa capsules provide guests a convenient and enjoyable way to relax and rejuvenate during their stay.

It will make your hotel stand out. During the search for a hotel, people always look for something unique and special to make their stay more memorable. Enhance your hotel's offering by adding a spa capsule to your amenities. It will not only attract new guests but also keep existing ones coming back for more.

Spa capsules can be used for numerous purposes, including detoxing, skin treatments, and weight loss!

As you can see, there are plenty of reasons to add a spa capsule to your business; let's review two of the most popular models on the market to see which one might fit your business needs best.
If you are looking for a top-quality spa capsule with numerous features and benefits, then the Osaki LK219 Spa Capsule is a perfect choice. This device provides everything you need to enjoy a relaxing and rejuvenating experience, including a built-in audio system and various massage modes. Each feature has been designed to provide users with a unique experience.
Interior Showerhead
The capsule comes equipped with an interior showerhead for easy and efficient cleaning after each use. The interior showerhead even swivels for the hard-to-reach places!
Intuitive Controls
This Spa Capsule comes with intuitive controls allows users to control the temperature, timer, music, and volume as well as steam, chromotherapy, and ozone modes of the capsule efficiently. The controls are located within easy reach of the user and are clearly labeled.
Spacious Design
The design of the capsule is spacious to offer users a comfortable experience. The capsule's roomy interior and adjustable seat can accommodate most all users (up to 6'5")!
Adjustable Seat
The seat in the capsule is adjustable to offer users a more customized experience. The seat can be reclined, making it easier for users to relax. One amazing thing about the Osaki LK219, is that the seat can be raised or lowered by 9 inches so anyone can sit comfortably!
Steam Sauna
The Osaki LK219 Spa Capsule comes with a steam generator that allows your capsule to act as a steam sauna. Steam saunas can be used to relax the muscles, improve blood circulation, detox, and more!
Sound System
The capsule comes with dual speakers that offer users a more dreamy experience. The speakers can be used to play soothing music that will help users relax.
Removable Steam Generator
The steam generator in the capsule is removable and can always be replaced if it breaks down. This feature allows users to clean the steam generator easily. You can even add aromatherapy to the steam generator for extra relaxation and revitalization!
LK-219B Spa Capsule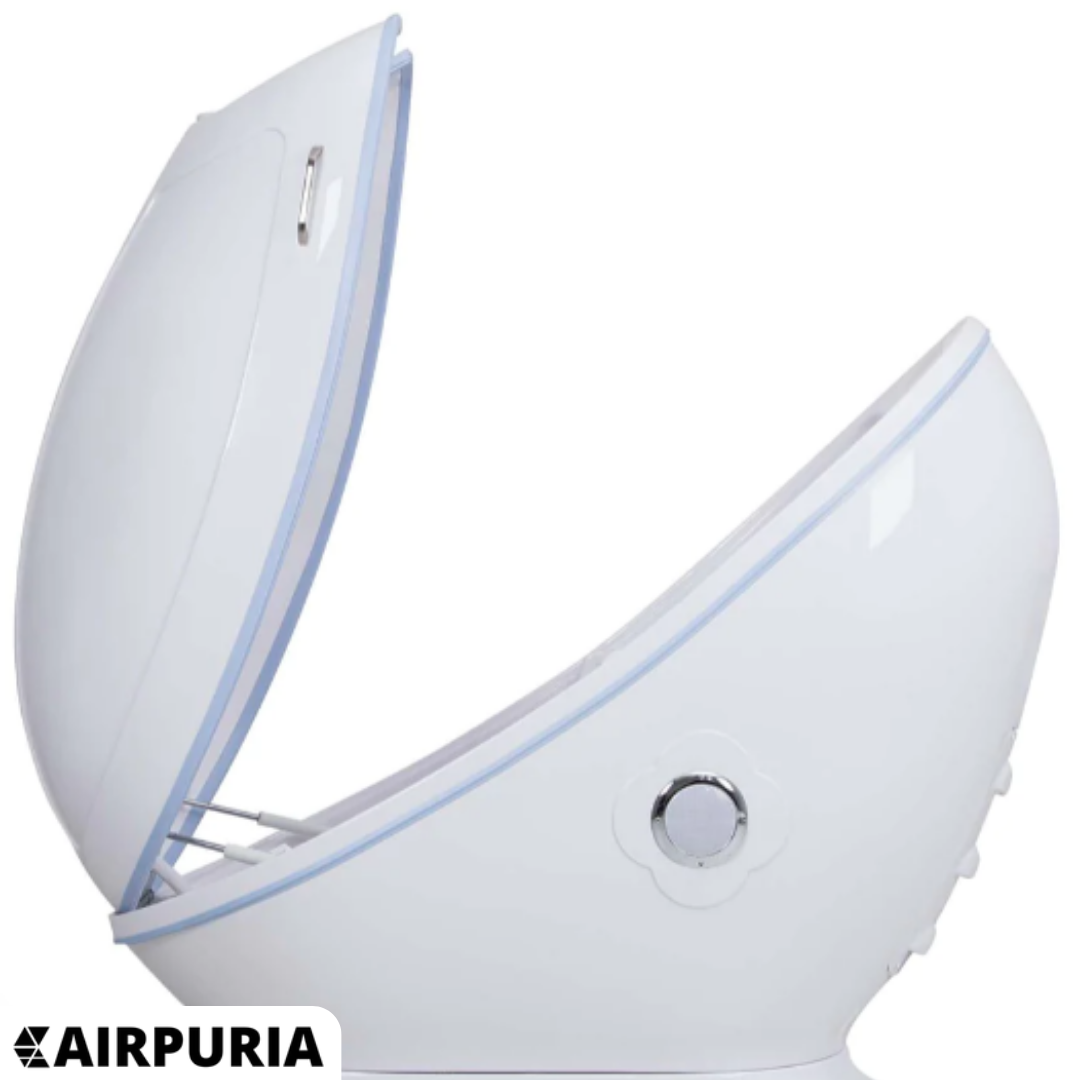 Another amazing spa capsule we want to tell you about is the LK-219B Spa Capsule. This is one of the top-selling products in the market. It has a very stylish and advanced design that makes it look like a luxurious item. This product has received high praise from users for its excellent performance.

The LK-219B Spa Capsule has exclusive features. The product is easy to set up and use. It comes with a detailed instruction manual that makes it very user-friendly. It's made from high-quality materials that make it durable and long-lasting.

Its feature-rich design and excellent performance make the LK-219B Spa Capsule a great choice for those looking for a top-of-the-line product. It is an investment that will surely pay off in the long run!
This product's features include:
Intuitive Controls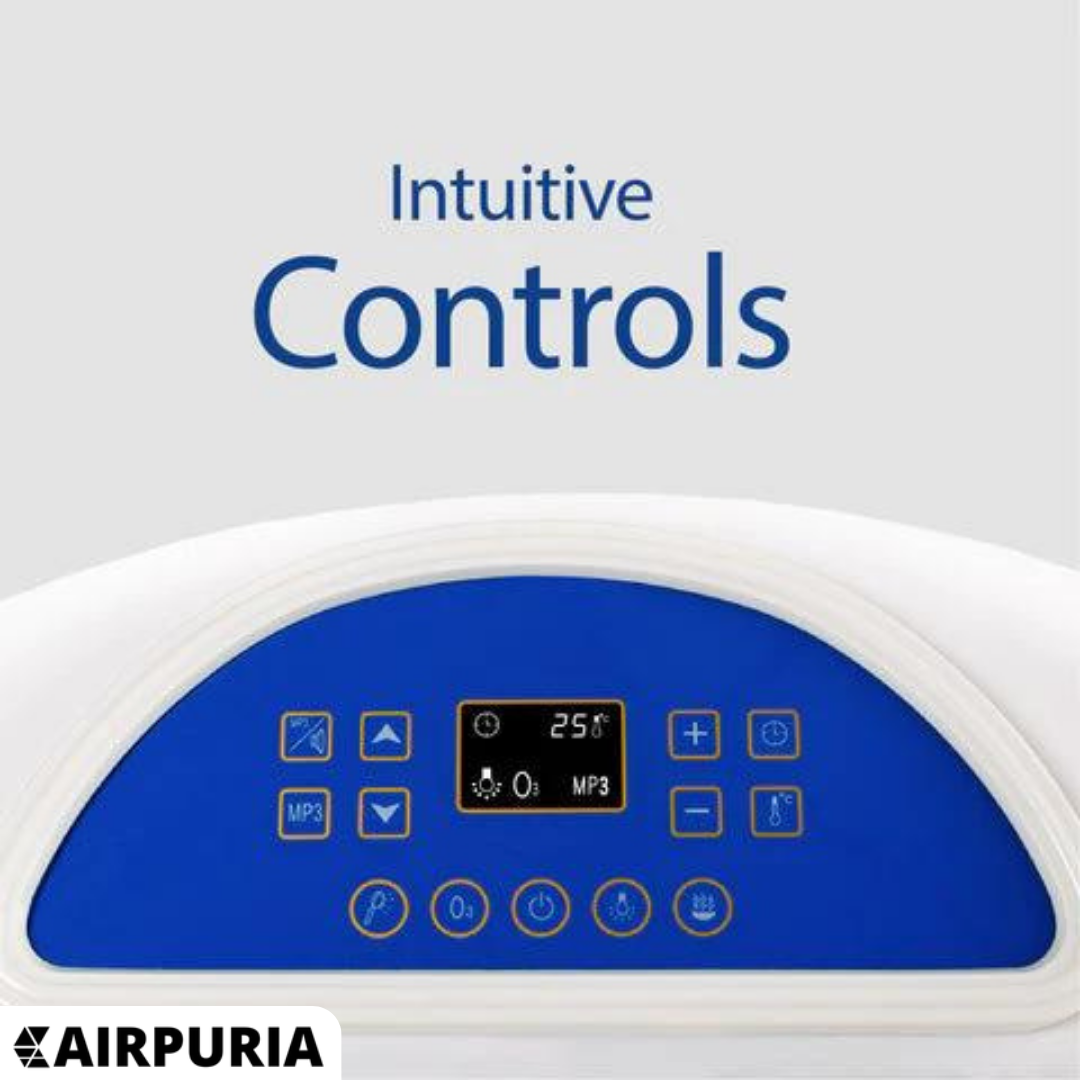 The engineers at Osaki have developed a sleek and intuitive Spa Capsule experience with easy-to-use controls. A simple click of a button allows you to power your capsule on or off, choose from different massage programs, and adjust other features.
Steam Generator
It uses an external steam generator to produce hot, moist air. It helps you to relax your muscles, improve circulation, and remove toxins from your body. The steam generator is also used to produce aromatherapy, which can help to improve your mood and promote relaxation. It's easy to fill up the one-gallon generator, providing up to 90 minutes of sauna enjoyment.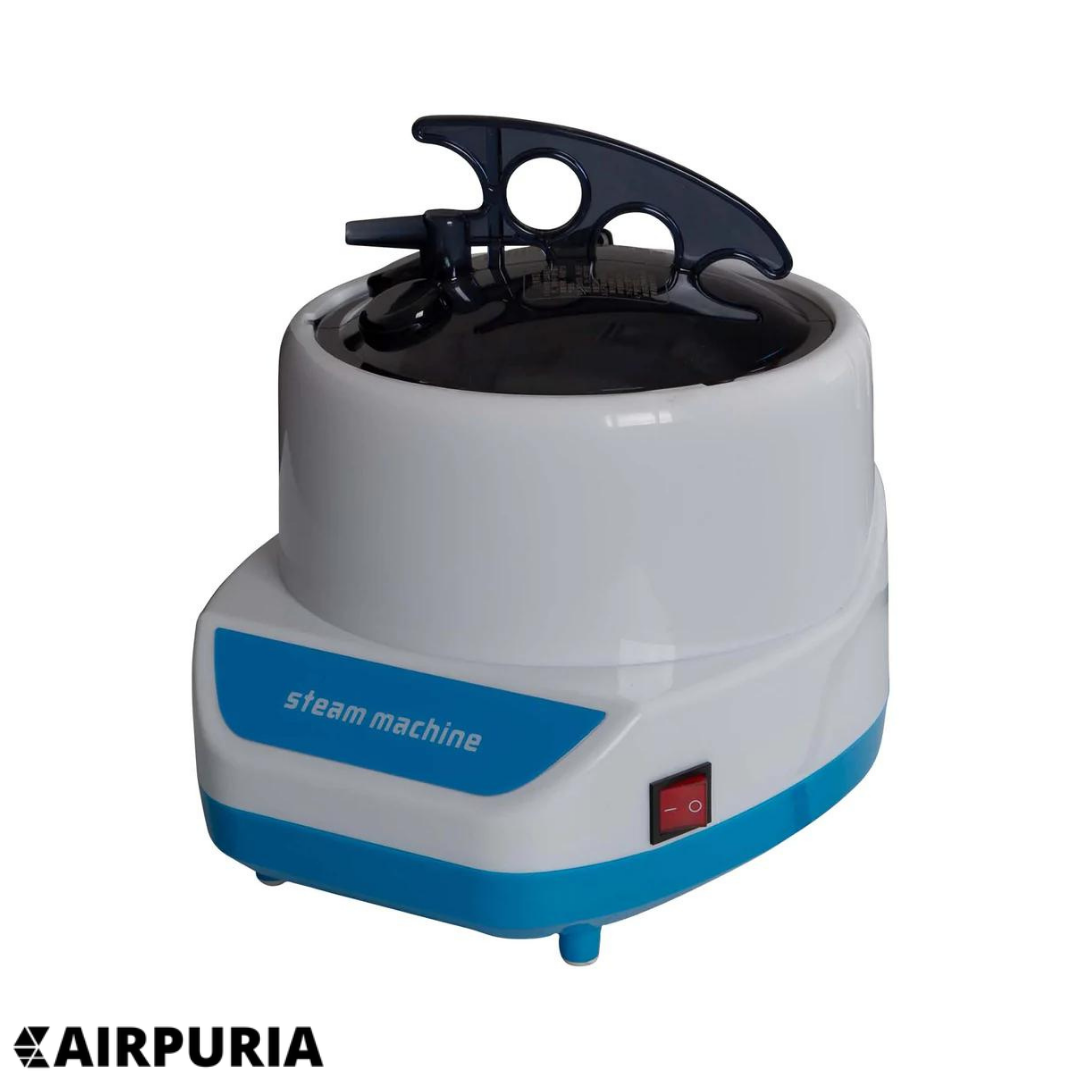 Adjustable Seat
It has an adjustable seat to find the perfect position for your height. Up to six inches of height adjustment means anyone can enjoy their spa capsule experience comfortably.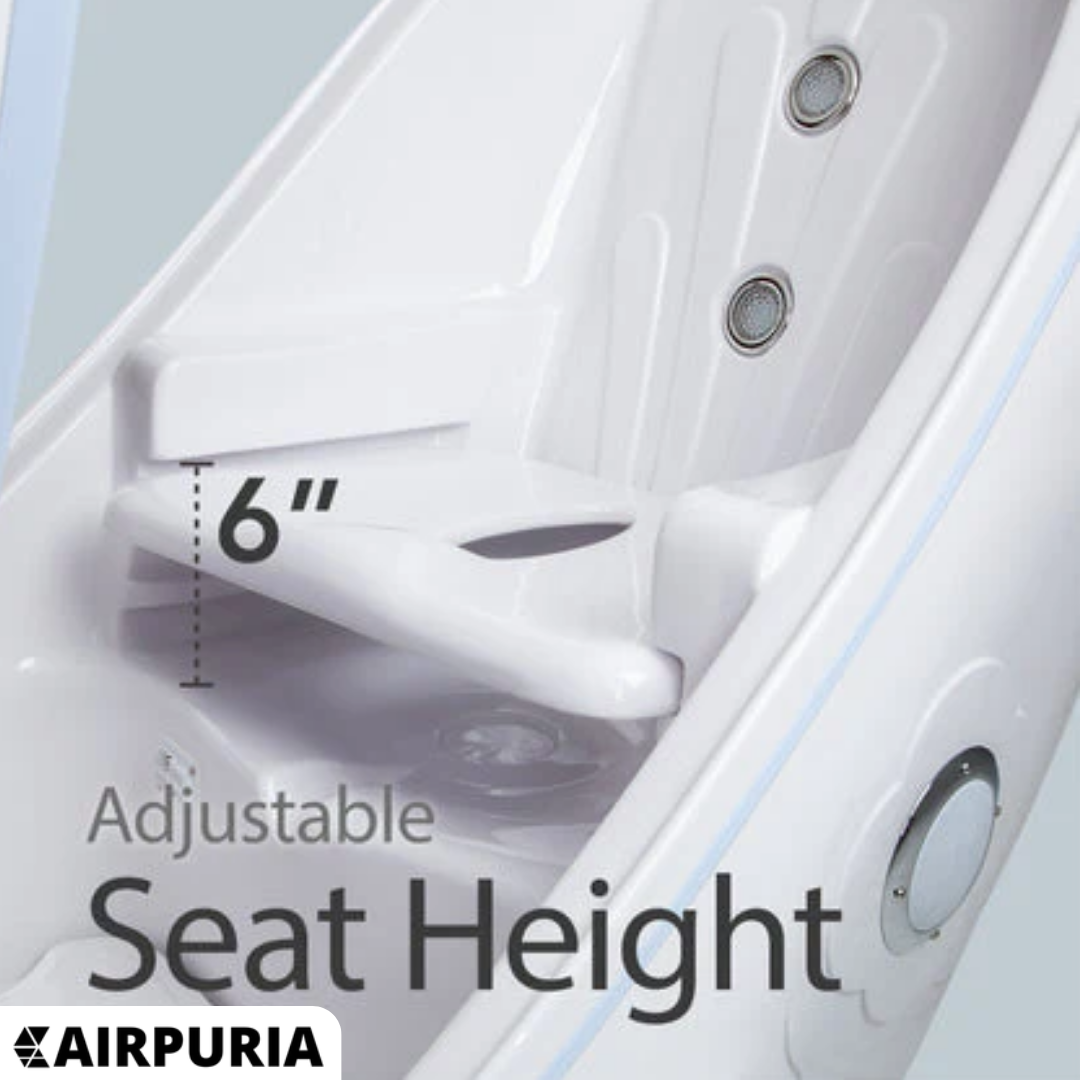 Health Benefits
The LK-219B Spa Capsule is a great way to improve your health and well-being. It can help you lose weight, tone your body, and improve your skin. It also includes anti-aging benefits!
Airpuria Best Place To Buy a Spa Capsule
Spa capsules are a great addition to any home, as they offer many benefits. They are perfect for use after a workout, as they can help you relax and detoxify your body. The capsules are available at a competitive price.

Airpuria is the best place to go when you're looking for any type of health-improving technology. We pride ourselves on being able to deliver supreme customer service and offer free shipping to all of our wonderful customers - a benefit that's hard to come by these days.

Health and wellness are vital parts of a worthwhile lifestyle. Nowadays, people are looking for different ways to stay fit, and Airpuria is happy to help. We offer Spa Capsules, Saunas, Air Purifers, and more — all designed to help you achieve the healthy life you are looking for. These products are perfect for home or office use and are all made with the latest and more effective technology!

Both the Osaki LK219 Spa Capsule and the LK-219B Spa Capsule are available at insane discounts - only for a limited time! Click the links and check them out.

They could be the key ingredient that your business has been waiting for!
Frequently Asked Questions
What is the Price Range for a Spa Capsule?
The cost of a spa capsule at Airpuria ranges from $3,099 to $3,499.
How to Track Order Placed Via Airpuria?
Once your order has been placed, you will receive an email confirmation with your order number. You can use your order number to track the status of your shipment or contact our customer service [input html code: "mailto:sales@airpuria.com" without quotes] team for assistance.
How many people can use a Spa Capsule at one time?
The Spa Capsule comfortably accommodates one person at a time.
Is a Spa Capsule easy to operate?
Yes, the Spa Capsule is very easy to operate. Enter your desired temperature and time settings, then sit back and relax! The manuals are also provided if you need any assistance.
How is Airpuria transforming the buying process of a Spa Capsule?
Airpuria is committed to making the buying and payment process as easy and seamless as possible for customers — all with free shipping!
Important Takeaways
Spa capsules can be part of corporate wellness programs, upscale office spaces, rehabilitation businesses, skin treatment industries, and the hospitality industry

They can help promote your business at trade shows and marketing events

The Osaki LK219 Spa Capsule and the LK-219B Spa Capsule are two popular models on the market

Airpuria offers financing options for individuals and businesses, making the purchase of a spa capsule more affordable
Contact Us to Learn More About Spa Capsules in Your Business
Feel free to give us a call or send us an email using the information below!

We will be happy to discuss your needs and help you choose the perfect spa capsule for your business.

Call us here - 773.337.8822

Or send us an email here - sales@airpuria.com

We will get back to you as soon as possible!
Financing Your Spa Capsule
If you're considering adding a spa capsule to your business, it's essential to explore financing options that can help make your purchase more affordable. Airpuria offers financing for all customers, with rates as low as 0% for up to 18 months. They also provide business financing with flexible terms and competitive rates, making it easier for businesses to invest in a spa capsule.

Some key points about Airpuria's financing options include:
By exploring financing options and considering the unique needs of your customer base, you can successfully incorporate a spa capsule into your business and take advantage of its many benefits.
Bonus Video
Watch this video and learn how the LK-219 Spa Capsule works!
[Embed link: https://youtu.be/0gO0U7B-pOc]