Adding an indoor sauna to your home can transform it into a personal sanctuary and provide incredible health benefits. With options ranging from traditional to infrared and sizes fitting one to nine people, selecting the ideal indoor sauna may seem overwhelming. However, by understanding the different types of saunas and considering critical factors like space, budget, and features, you'll be equipped to find the perfect model for your needs.
At Airpuria, we're dedicated to guiding you through the process of choosing an indoor sauna from our collection of top brands like Enlighten Sauna, Medical Breakthrough, and Sunray. Read on as we explore what defines an indoor sauna, the benefits of in-home sauna use, and the key elements to evaluate when shopping for an indoor sauna for your home.
What Is An Indoor Sauna?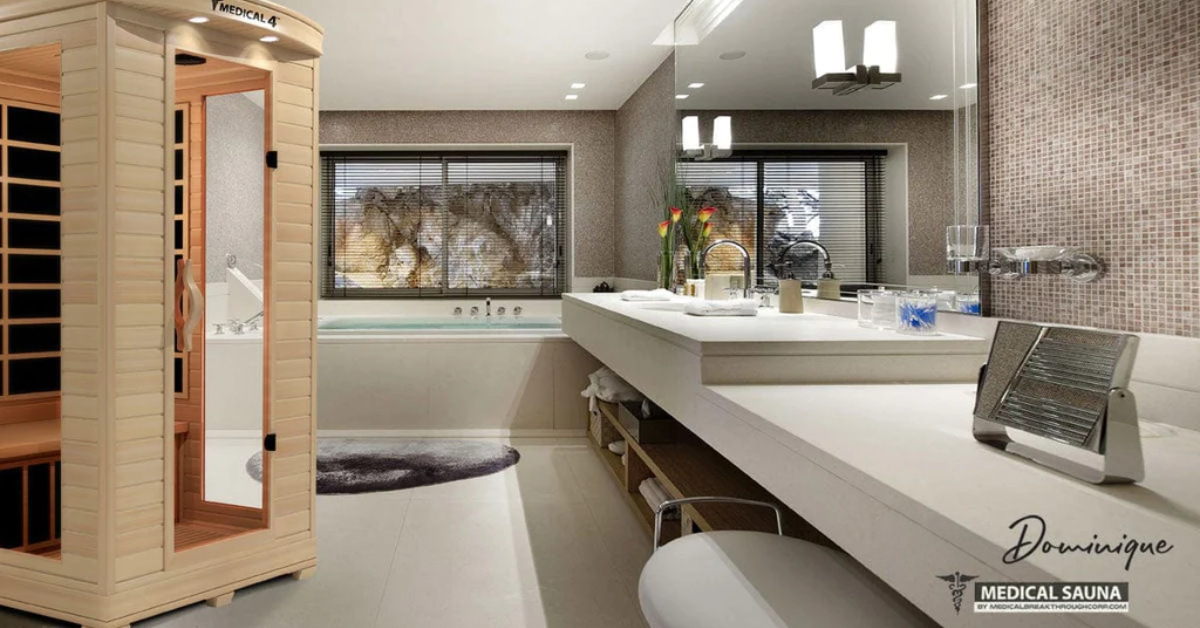 An indoor sauna is a small heated room designed to produce a dry or wet heat session. Indoor saunas are constructed within a home, apartment, or other interior space as a fixed installation.
The most common types of indoor saunas include:
Traditional Saunas: Also referred to as conventional saunas, these saunas generate dry heat by warming the air inside the sauna room. Traditional saunas typically maintain temperatures between 150-185°F.

Infrared Saunas: Infrared saunas use infrared heating elements to emit infrared waves that are absorbed by the body. This allows infrared saunas to heat the user directly rather than only warming the surrounding air. Infrared saunas usually operate at lower temperatures of 120-150°F.

Steam Saunas: Steam saunas produce wet heat by filling the sauna room with steam. The air typically reaches temperatures of 110-115°F, though steam can make it feel hotter.
Now let's explore why you may want one in your home.
Benefits of Using an Indoor Sauna at Home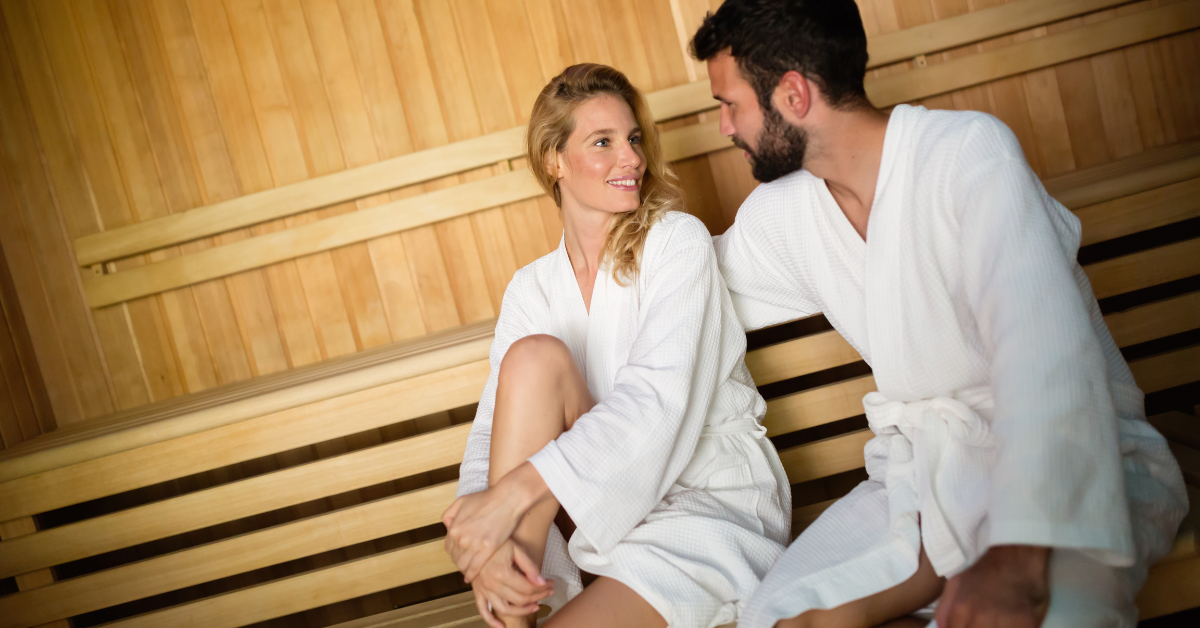 Adding an indoor sauna provides a convenient way to experience sauna benefits in the comfort and privacy of your own home.
Here are some of the top reasons to consider an indoor sauna for personal or family use:
Relaxation: Spending time in the dry heat of a sauna relaxes muscles and soothes tension. The overall experience promotes mental relaxation as well.

Detoxification: Heating the body makes you sweat, helping expel toxins from your body.

Pain Relief: The heat of an indoor sauna can reduce pain from conditions like arthritis or fibromyalgia.

Cardiovascular Health: Frequent sauna use maintains healthy blood pressure levels and improves circulation.

Immune System Support: Studies show sauna use may stimulate white blood cell production to bolster immune defense.

Improved Sleep: Spending time in a sauna before bed can lead to deeper, more restful sleep.

Stress Reduction: The therapeutic heat and overall relaxation experience help lower cortisol and effectively reduce stress.

Skin Health: Sweating rids the skin of dead cells, excess oils, and other impurities, leaving you with softer, clearer skin.

Weight Loss: Regular indoor sauna use combined with a healthy lifestyle can aid weight loss.
With this extensive list of benefits, it's easy to see why home saunas are a smart investment. Integrating regular use into your self-care routine allows you to fully experience the extensive wellness advantages.
Now let's move on to the exciting part—choosing the perfect indoor sauna for your home!
How to Select the Best Indoor Sauna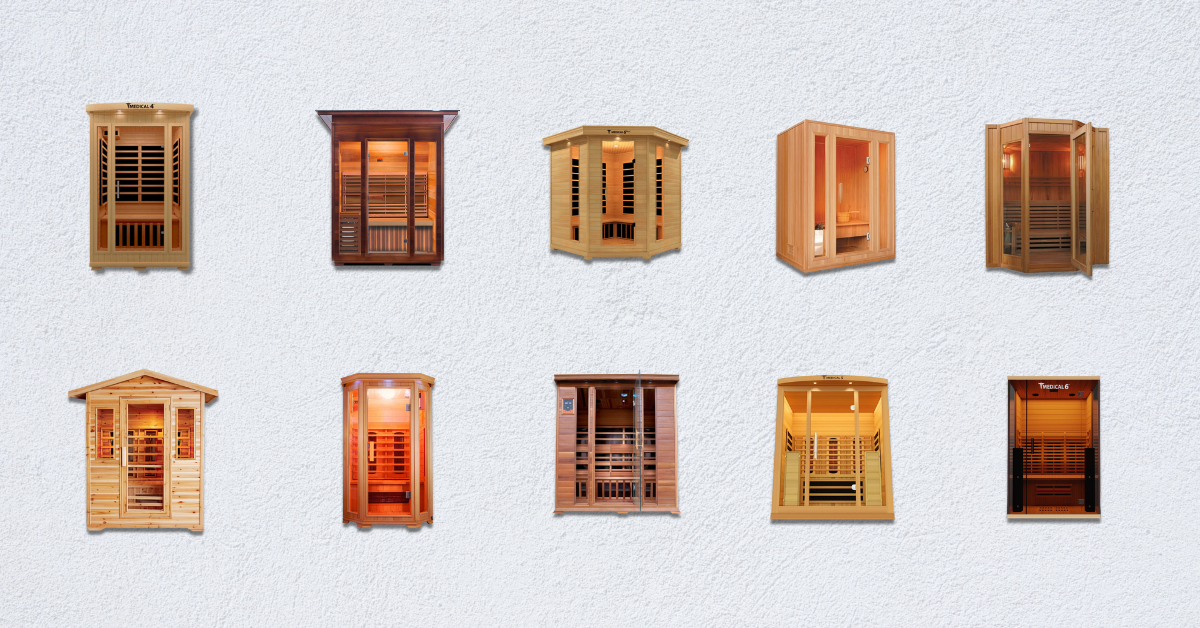 With so many indoor sauna options on the market, deciding which model best fits your space, budget, and needs can be overwhelming.
Keep the following things in mind as you evaluate different indoor sauna brands and models:
Sauna Type
The first decision involves the type of indoor sauna you want. As mentioned earlier, the main options include traditional, infrared, or steam.
Traditional saunas use dry heat, take longer to warm up, and require more energy, but provide a more authentic sauna experience.

Infrared saunas use infrared panels to generate heat and allow for lower temperatures and quicker warm-up times. Many find them gentler.

Steam saunas fill the room with moist heat. They typically heat up the fastest, providing the quickest sweat, but require plumbing for steam generation.
Sauna Size
The right size will be based on your available space and the number of users you will have at one time. Measure your indoor area to be sure that the model you select fits comfortably.
Indoor saunas can accommodate up to nine people. Options like the Enlighten Sunrise 3-person indoor sauna or Medical Breakthrough 4-person sauna work well for families.
Heating Technology
The heating system affects warmup time, temperature options, energy use, EMF levels, and the overall sauna experience.
Reputable brands like Sunray use the latest carbon-nano heaters for efficient, low EMF infrared heat. In addition, top-quality traditional saunas integrate electric heaters specially designed for consistent, uniform heat distribution.
Wood Material
High-end indoor saunas use wood like Canadian hemlock, reforested pine, or cedar for visual appeal and performance. Wood species differ in texture, scent, and durability.
Quality construction includes details like premium insulation and triple-sealed doors for maximum heat retention within the sauna.
Design Features
From interior options like built-in speakers, chromotherapy lighting, and ergonomic seats to exterior features like roof styles, glass doors, and finishes, selecting your preferred designs ensures your sauna perfectly matches your home.
Even entry-level saunas offer extras like dual-wall construction, a tempered glass door, ventilation, interior lighting, handy magazine racks, and more. In addition, upgrade options may include oxygen ionizers, heated floors, and more.
Budget
With a wide variety of styles and sizes available, indoor saunas range from budget-friendly to luxury. To check out a good selection of sauna price ranges with free shipping, just click here!
Warranty
When choosing your indoor sauna, warranty coverage is crucial. Leading brands like Sunray Saunas offer warranties ranging from 5 to 15 years, providing valuable peace of mind. By considering these factors, you can confidently select the ideal indoor sauna that fits your needs and budget.
How to Choose the Right Sauna Company
Choosing a reputable sauna company is key to getting a high-quality, durable product and great customer service. When researching companies, start by looking at their industry experience. An established company with many years in the business is more likely to have extensive sauna expertise and reliable products.
Also carefully consider the quality of the materials and craftsmanship. Opt for saunas made with premium woods and built to last. Read online reviews to get a sense of the product's durability and the company's customer service reputation. A long warranty period also indicates confidence in the quality.
Ultimately, taking the time to research sauna companies thoroughly will help ensure you select one that provides both an outstanding product and a great overall buying experience. Prioritizing high-quality sauna materials, craftsmanship, warranties, and customer service ratings will guide you toward the best option.
Top Indoor Saunas from Airpuria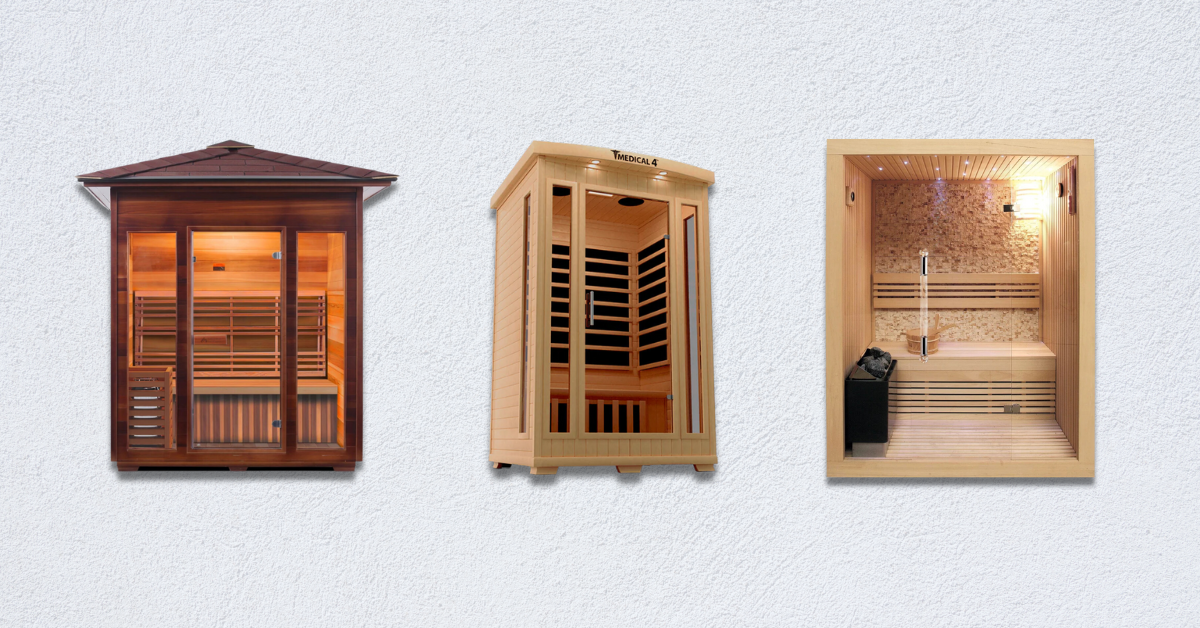 At Airpuria, we partner with the leading sauna brands to offer you high-quality, cutting-edge indoor saunas to match your wellness goals and space.
Enlighten Sauna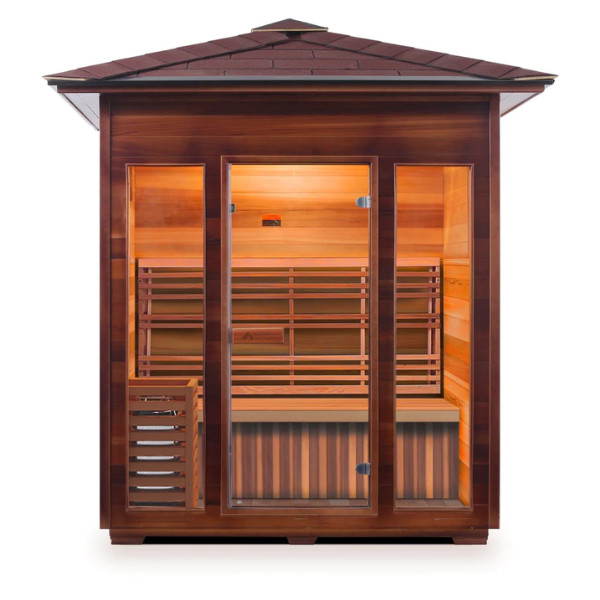 Enlighten Sauna specializes in luxurious dry cedar wood saunas that provide an authentic traditional sauna experience.
Medical Breakthrough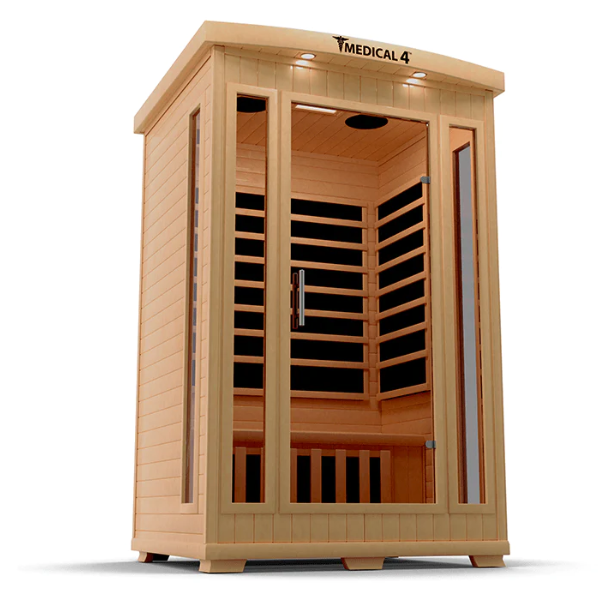 Medical Breakthrough saunas deliver powerful health benefits thanks to their medically-designed sauna components.
Sunray Saunas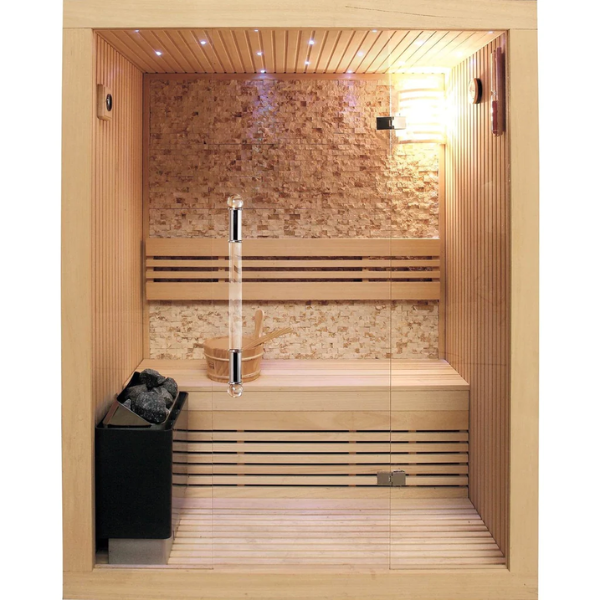 Sunray Saunas offers indoor infrared saunas combining wellness with elegant style.
Experience the benefits of indoor sauna therapy from the exceptional saunas available through Airpuria today!
To view our full collection of indoor saunas, please click here: https://airpuria.com/collections/indoor-saunas
Frequently Asked Questions About Indoor Saunas
Do I need any professional help or is DIY installation okay?
For optimal safety, we highly recommend using a licensed electrician for wiring the sauna's electrical components and ventilation. Contact us to learn more about professional installation and how it ensures exceptional quality, industry-leading safety features, and reliable performance, providing you with a worry-free and satisfying sauna experience.
What is the difference between a dry sauna and a wet sauna?
Dry saunas are traditional saunas and infrared saunas that use dry heat without steam or water buckets. Wet saunas, also called steam saunas, generate moist heat by vaporizing water.
Does the warranty cover shipping costs if repairs are needed?
It depends on the warranty. Most sauna brands sold by Airpuria offer warranties that cover repairs or replacement parts but not the shipping costs if items need to be sent.
How often should I use my indoor sauna?
Aim for sauna use several times a week, starting with short 10-20 minute sessions and building up to 30-45 minutes per session for maximum benefits. Listen to your body, limit alcohol beforehand, and stay hydrated.
What temperature is the healthiest when using the sauna?
For a traditional sauna, target 150-185°F max. Infrared saunas work effectively at lower temperatures of only 120-130°F since the infrared waves heat the body directly. Start low and gradually increase heat based on comfort.
Should I be concerned about EMF exposure from the heating panels?
No. A quality infrared sauna like those from Sunray uses patented carbon and ceramic emitters that heat effectively with extremely low EMF emissions well below the levels of concern.
Does an indoor sauna require any kind of maintenance?
Minimal maintenance is required for years of enjoyment. Wipe down the benches occasionally with gentle cleanser and water. Apply cedar oil monthly to preserve the beautiful wood grains. Follow all guidelines in the owner's manual.
How much space should I have around the sauna for safety?
Leave at least 4-12 inches between the sauna exterior and any walls or other objects. Ensure the sauna door can fully open without hitting anything for safe use.
Ready to Bring Home Your New Indoor Sauna from Airpuria?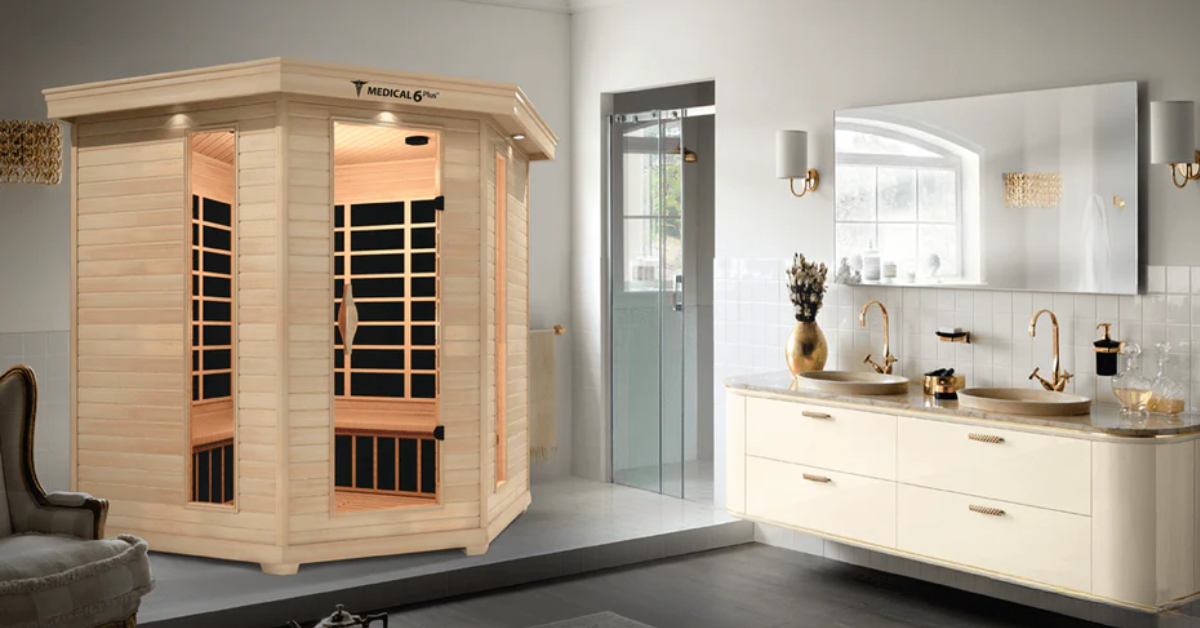 Airpuria proudly partners with renowned sauna brands like Enlighten Sauna, Medical Breakthrough, and Sunray Saunas, offering a premium selection of traditional and infrared indoor saunas that are available in various sizes and styles. Our saunas incorporate premium materials and cutting-edge technology for safety, energy efficiency, and performance. Enjoy the exceptional value of Airpuria's financing options for qualified buyers, free shipping, and a price match guarantee.
Contact Airpuria's team today to answer any additional questions and get started designing your new home sauna sanctuary. Call us at 773.337.8822 or email sales@airpuria.com for friendly, knowledgeable assistance. We can't wait to help you select the perfect indoor sauna model to match your family's wellness vision.
Financing Your New Indoor Sauna
Purchasing a high-quality indoor sauna is an investment in your health and well-being that will provide daily benefits for years to come. However, the upfront cost can be a barrier for some households.
That's why Airpuria has partnered with lenders to offer financing options that make owning an indoor sauna more affordable.
For individuals who qualify, if qualified we provide financing at 0% interest for up to 18 months when you apply online. This allows you to spread out the cost over time with easy monthly payments and no interest charges.
Business owners can apply for financing programs with flexible terms and competitive interest rates. Business financing allows you to purchase an indoor sauna for your home as a business asset and take advantage of potential tax deductions.
To learn more and submit an application, visit:
Financing makes investing in an indoor sauna simple and attainable. Transform your home into a personal wellness retreat with the indoor sauna model that's right for you, all at a monthly price that fits your budget.