Spa Capsules are oval-shaped chambers that provide numerous health benefits. Their innovative introduction into the at-home sauna market has been nothing short of revolutionary.
In keeping with the advances in spa capsule technology, the electronics company Osaki brings you a new game-changing model, the Osaki LK-219 Spa Capsule.
In addition to explaining the benefits of spa capsules, we will provide a complete review of the Osaki Spa Capsule, covering its features, functions, and specifications!
How Much Does The Osaki Spa Capsule Cost?
The Osaki LK-219 Spa Capsule will cost anywhere from $3500 to $4000, with the most affordable options available here. This is a great price considering the luxurious features it provides its users, including all the health benefits that a standard spa capsule might.
LK-219 Specifications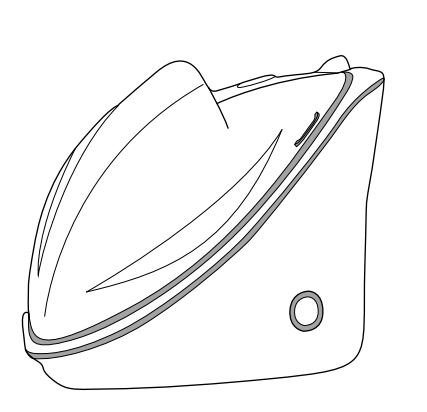 The LK-219 is an Osaki spa capsule model with the following specs:
Input Voltage: 120V

Frequency: 60Hz

Open Dimensions: 67" (H) X 29" (W) X 59" (L)

Closed Dimensions: 51" (H) X 29" (W) X 50" (L)

Volume: 4L

Weight Limit: 220 Pounds

Leg Room: 30 Inches
Osaki's spa capsule is designed to provide the incredible benefits of traditional saunas while adding modern luxuries. You can listen to your favorite songs, use your mobile device, and comfortably relax inside the chamber, which has a staggering thirty inches of maximum legroom.
Important Features
The Osaki spa capsule's every feature enables users to enjoy their spa time while remaining health conscious.
Some notable spa capsule features include:
Interior Showerhead

Removeable Steam Generator

Steam Sauna

Spacious Design

Dual Speaker

Intuitive Controls

Adjustable Seat

One Removable Foot Massager
Following technologies that have been around for quite some time, the Osaki spa capsule builds on them with a modern touch in mind. Let's break down the features.
Luxury Sauna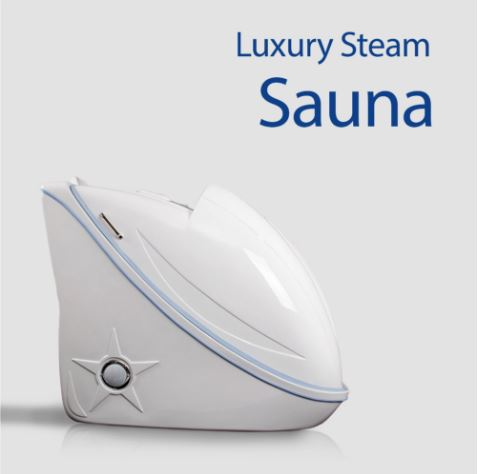 The spa capsule uses one of the most efficient steam generators to provide all the benefits of its competitors and more!

The spa capsule is excellent for treating acne, hydrating dry skin, providing relaxing chromotherapy (color therapy), promoting healthy blood circulation, removing harmful toxins, and improving mental health!
Convenient Access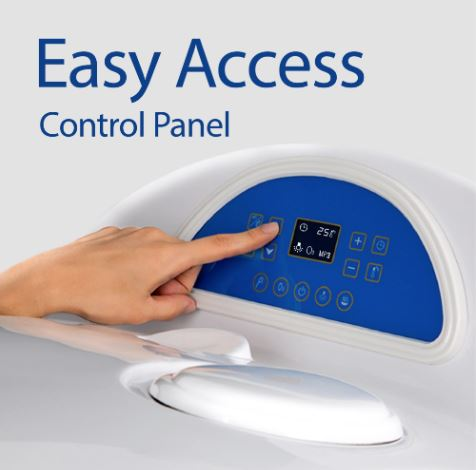 Other at-home saunas restrict mobility but not the Osaki LK-219 spa capsule, which has two hand hole covers. You extend your hands through them by applying slight pressure against the covers. You can continuously tinker with your sauna experience mid-treatment, use your smartphone, or use the hand hole covers to release excess steam from the chamber!
LK-219 Extendable Showerhead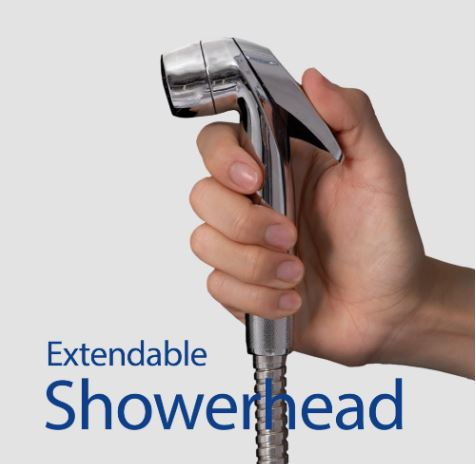 Your spa capsule needs regular cleaning and maintenance to maintain device integrity and continued functional performance.

With that in mind, Osaki included an extendable showerhead inside the chamber to facilitate easy and convenient maintenance!
LK-219 Intuitive Controls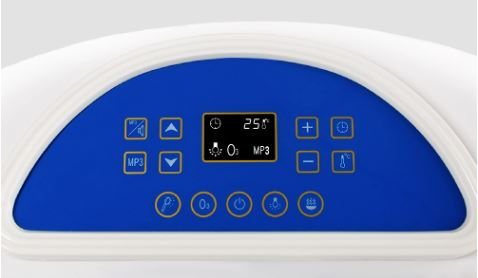 The spa capsule has an intuitive control panel that lets you conveniently customize your experience. From controlling the temperature, music, and timer to adjusting the volume, Osaki allows you to manage your spa capsule on every level and function.

You can toggle between the various treatments, such as chromotherapy, steam, and ozone modes, with a push of a button!
Spa Capsule Adjustable Seat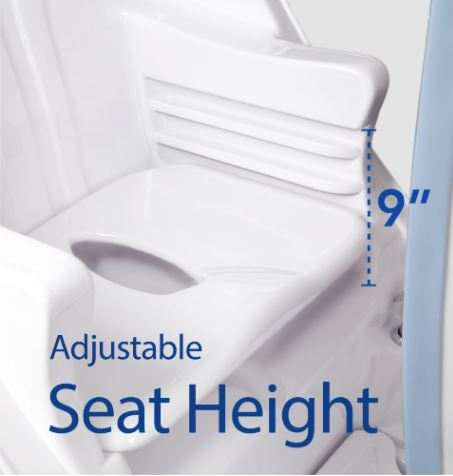 The spa capsule is already super comfortable, but Osaki is dedicated to personalizing everyone's experience. Therefore, you can adjust the seat height according to your body type.

Consequently, the seat can be raised or lowered in height by a maximum space of nine inches, ensuring proper comfort for everyone!
Osaki's Spacious Design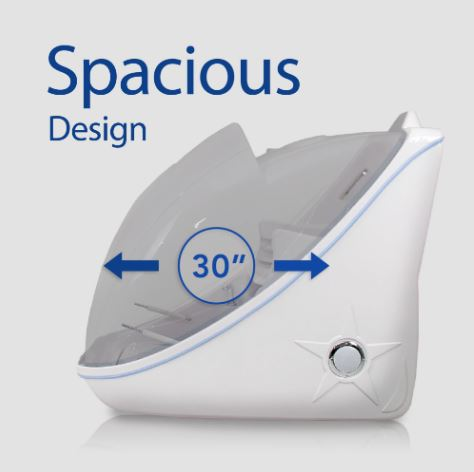 As we mentioned earlier, this spa capsule is dedicated to providing a relaxing experience for people of any body type.

You'll never feel cramped in the chamber with the Osaki spa capsule. The capsule boasts a whopping thirty inches of legroom to enhance your experience, even if you're taller than 6 feet!
Dual Audio Speakers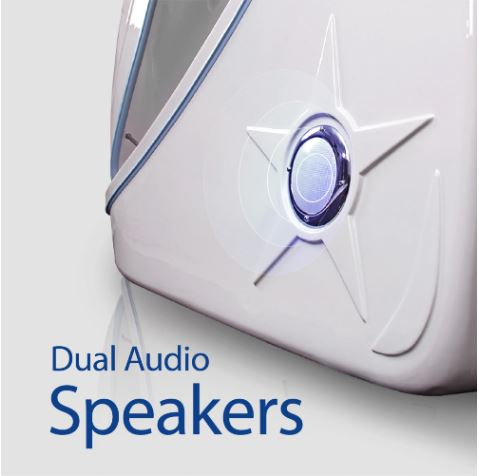 Music is essential for many healthy activities, and it's probably one of the first features people look at in electronics.

The Osaki spa capsule is equipped with two high fidelity speakers on either side of the external body that provide a true surround sound experience. From listening to the relaxing sounds of nature to playing your own music, the possibilities are endless!
LK-219 Steam Machine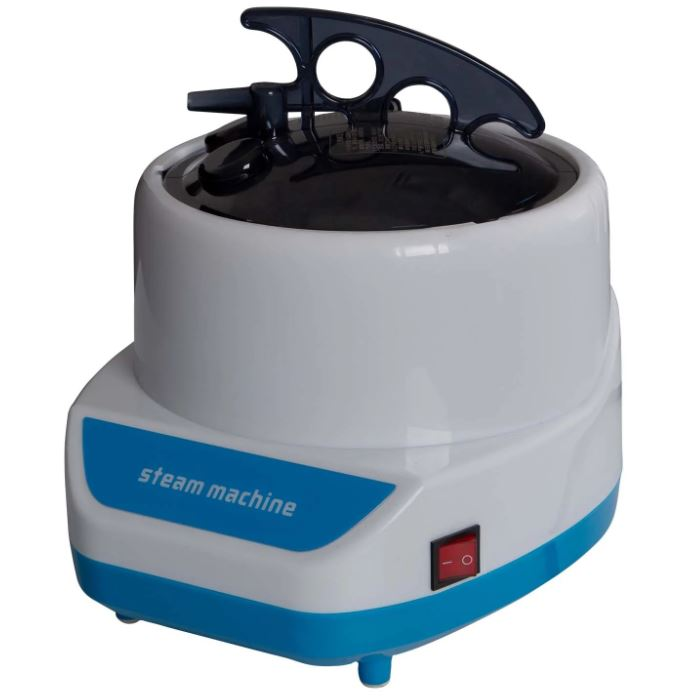 Osaki uses an external steam generator, so you don't need to worry about hard-wiring it to a water line and placing it wherever you want at home.

Osaki has improved the steam output, compared to its competitors, by designing a one-gallon steam generator capable of providing an effective steam bath for 90 minutes!
Essential Points to Remember
The Osaki LK-219 Spa Capsule costs between $3500 to $4000, with affordable options available at Airpuria.

The spa capsule offers numerous health benefits, including treating acne, hydrating dry skin, promoting healthy blood circulation, and improving mental health.

Some key features of the Osaki LK-219 Spa Capsule include an interior showerhead, removable steam generator, steam sauna, spacious design, dual speaker, intuitive controls, adjustable seat, and one removable foot massager.
The Health Benefits of Using Spa Capsules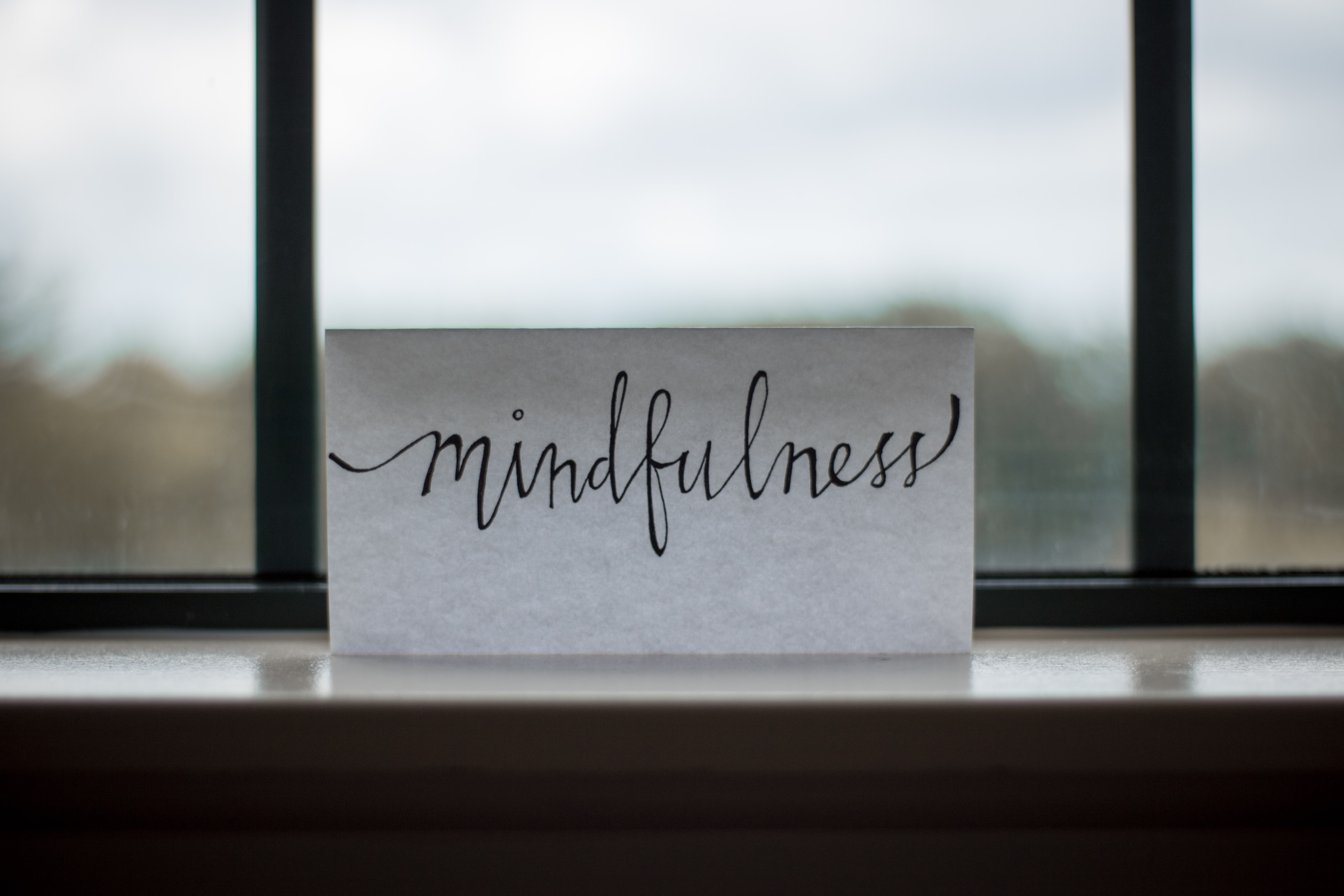 While there are plenty of benefits to getting spa treatments, none compare with Osaki's spa capsule.

One of the major benefits of the spa capsule is that it can be used in conjunction with other anti-aging techniques to rejuvenate your skin, providing a genuine spa experience.

In addition to hydrating dry skin, spa treatments provide the following major benefits:
Can Spa Capsules Boost Weight Loss?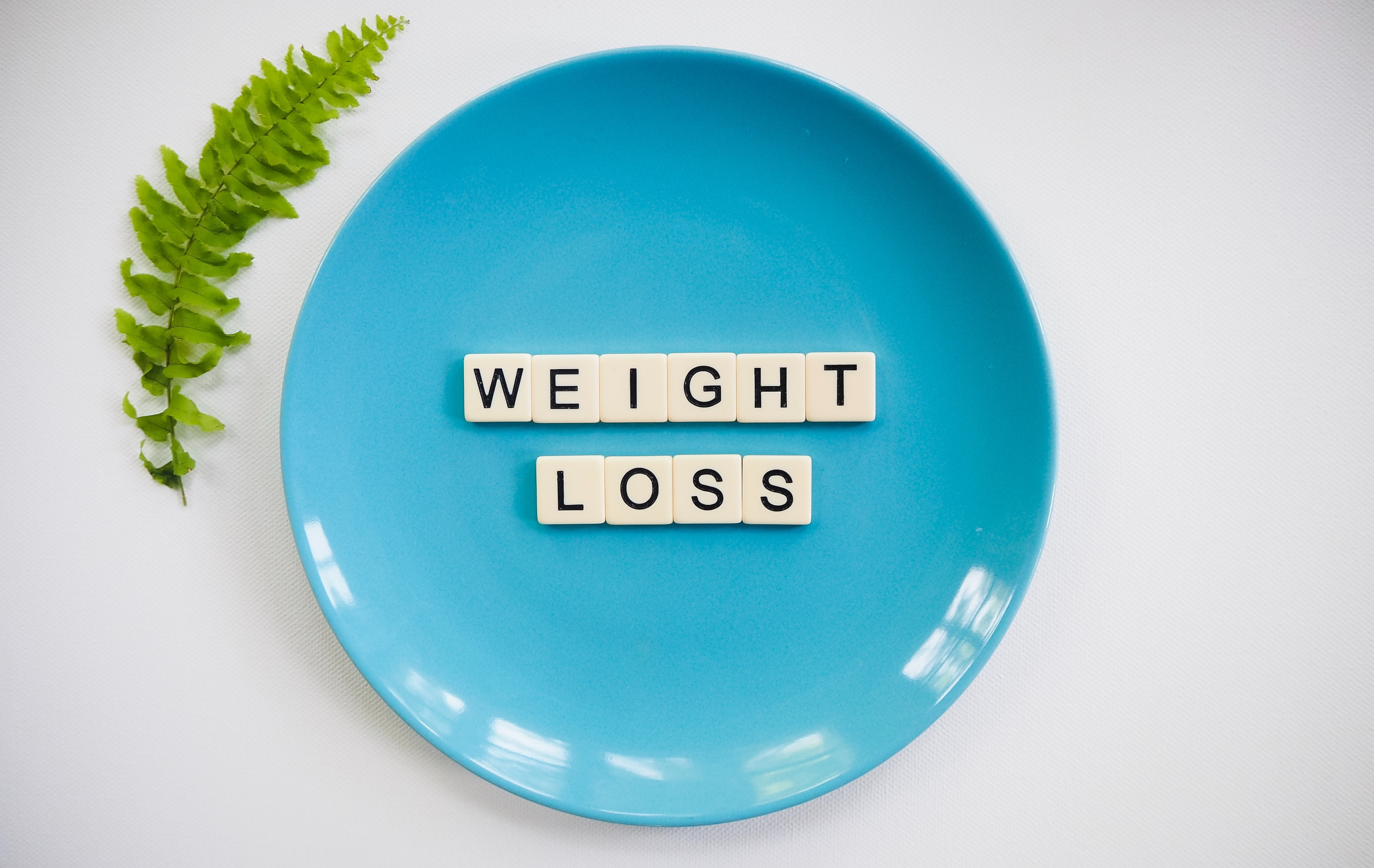 Weight loss is one of the most advertised benefits at beauty salons.
At home spa treatments can help you do the same. This spa capsule generates heated moist air, reducing heavy metal ions in your body. These digestive inhibitors slow down the body's metabolism and result in weight gain.
Do Spa Capsules Promote Mental Health?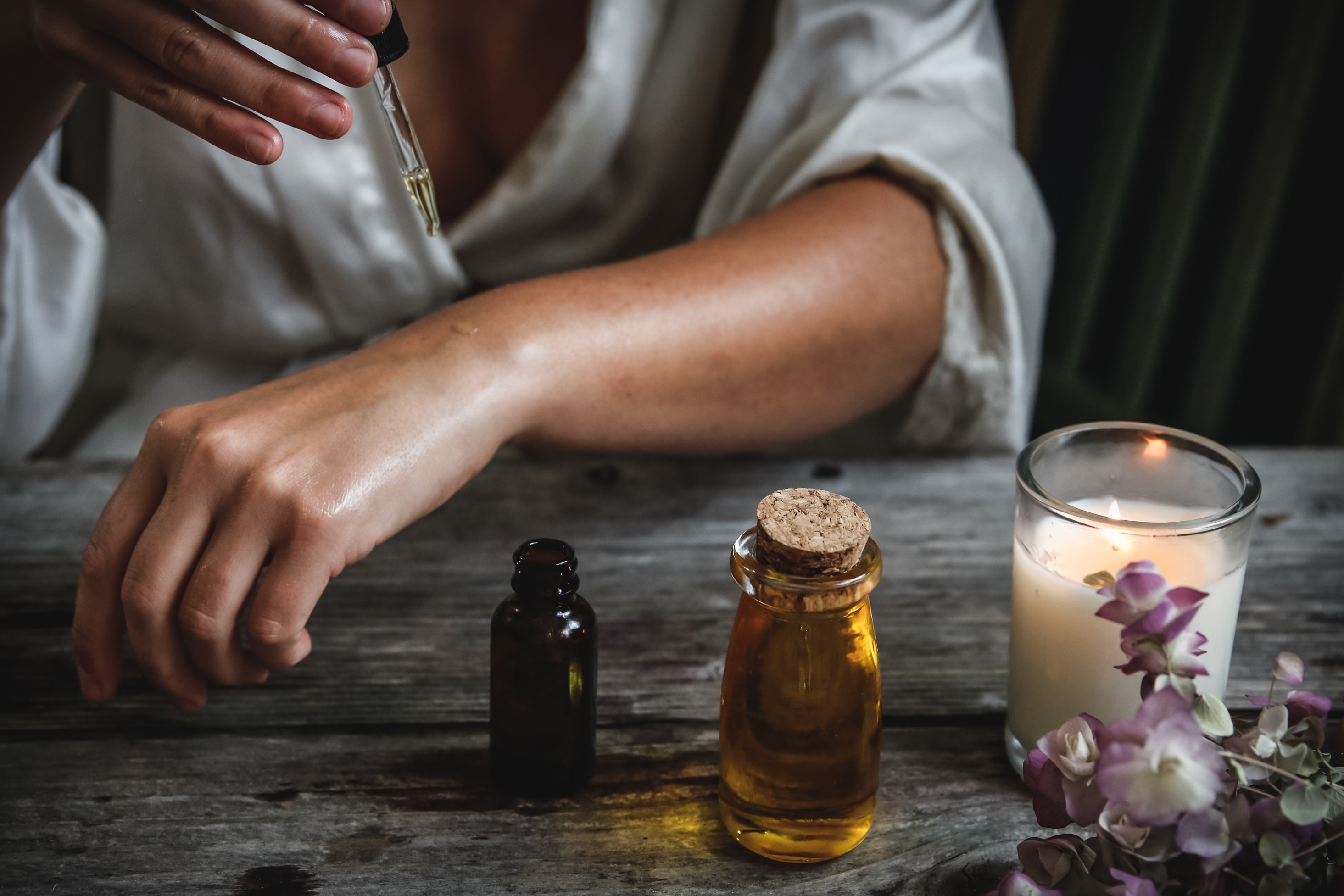 Many people visit beauty salons to destress rather than pamper themselves. This is because spa treatments generate a relaxing on-site environment that relaxes the muscles in our neck and back, alleviating the build-up of stress and anxiety from the day's work and chores.
Will the LK-219 Reduce Muscle Pain?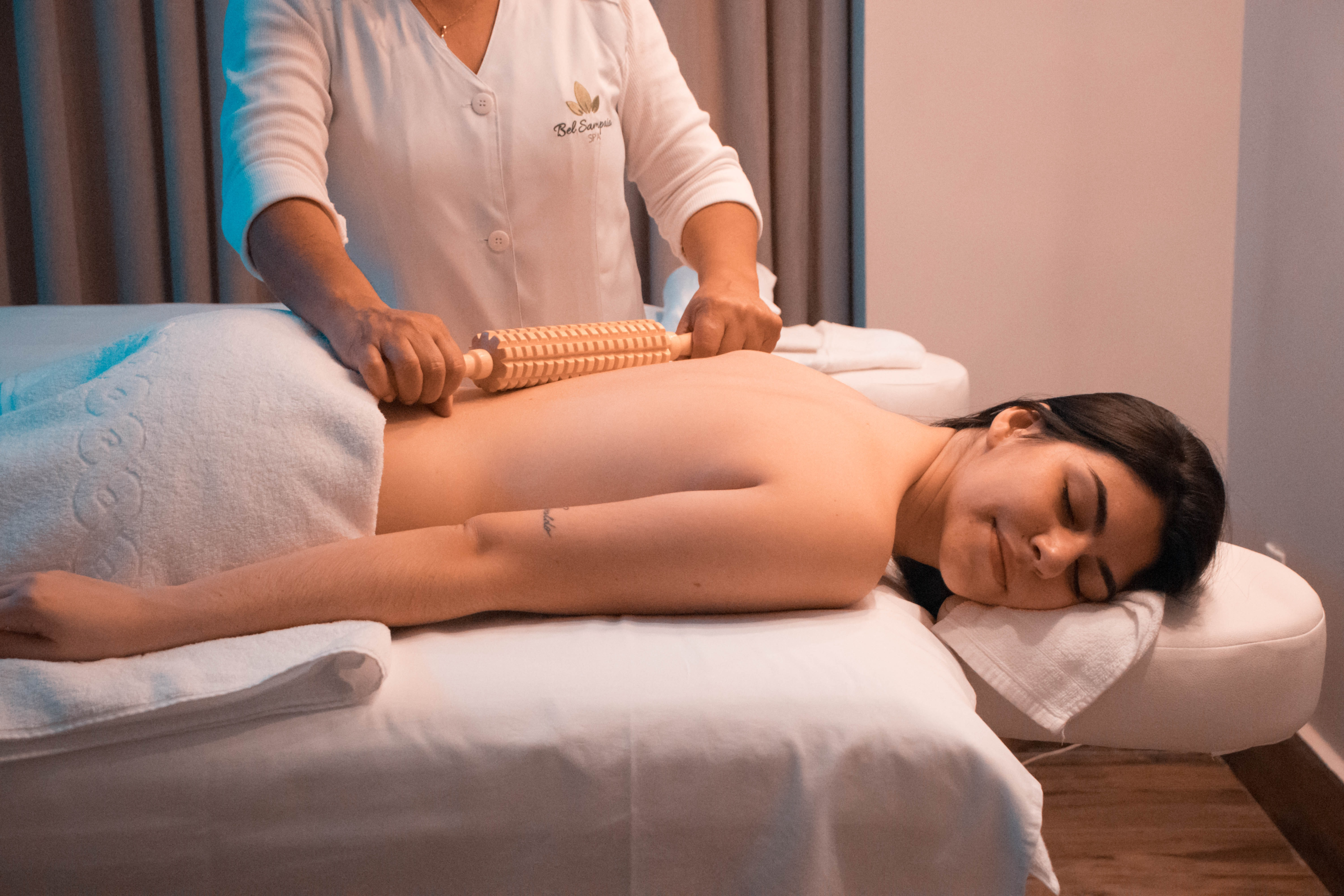 This spa capsule can help promote healthy blood circulation, which helps drain excess fluid from tissues and organs after injuries or strenuous physical activity.
The heat from the air penetrates deep into the body and reduces muscle pain. The drainage of excess fluid also helps reduce inflammation in the body, which is why using a spa capsule can be especially beneficial for people with musculoskeletal diseases and conditions.
Osaki Spa Capsule Functions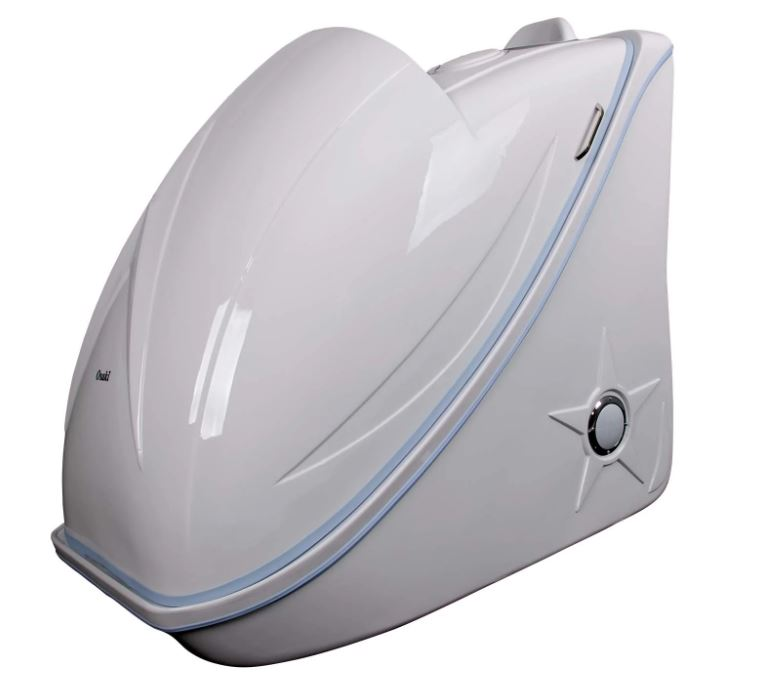 The spa capsule has excellent features, some of which we've discussed, that can be used for different purposes.
Fragrance Therapy
You can add various herbs and essential oils - milk and honey - to the water reservoir for DIY aromatherapy sessions. While the essential oils provide health benefits, the pleasant fragrances help you kick back and relax.

If aroma therapy is your bread and butter, we recommend trying doTERRA.
At-Home Steam Sauna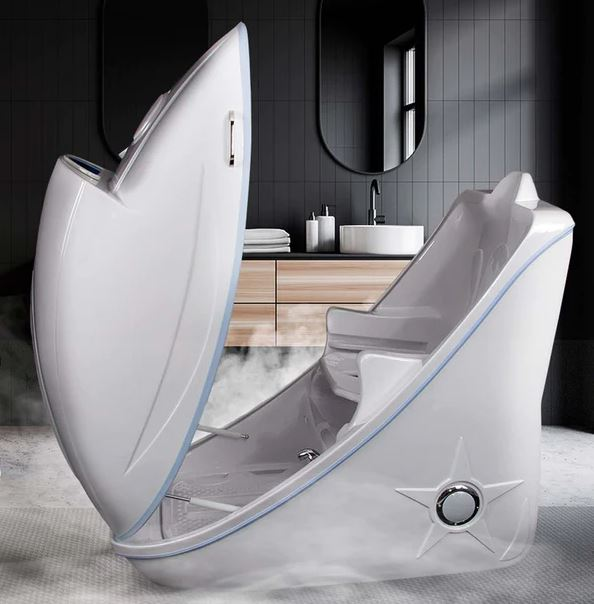 The steam sauna functions as traditional saunas would, providing excellent health benefits to the user. Use it to experience a relaxing steam massage, which hydrates your skin and opens your pores.
Chromotherapy
You can toggle through the setting to activate the chromotherapy mode, which will start a series of calming, fading lights. Following the light's rhythmic pattern helps relax the body, reduce anxiety, and boost metabolism.
Auditory Relaxation
Utilize the surround sound audio capability of the speakers by plugging in your smartphone via USB to play your favorite music.

The surround sound is perfect for playing relaxing or calming sounds which will enhance your experience.
Ozone Rejuvenation
You can activate the ozone mode to begin the ozone sterilization process, which is unique to your spa capsule. The process helps clear out pores and removes any lodged toxic metals, dust, and grime.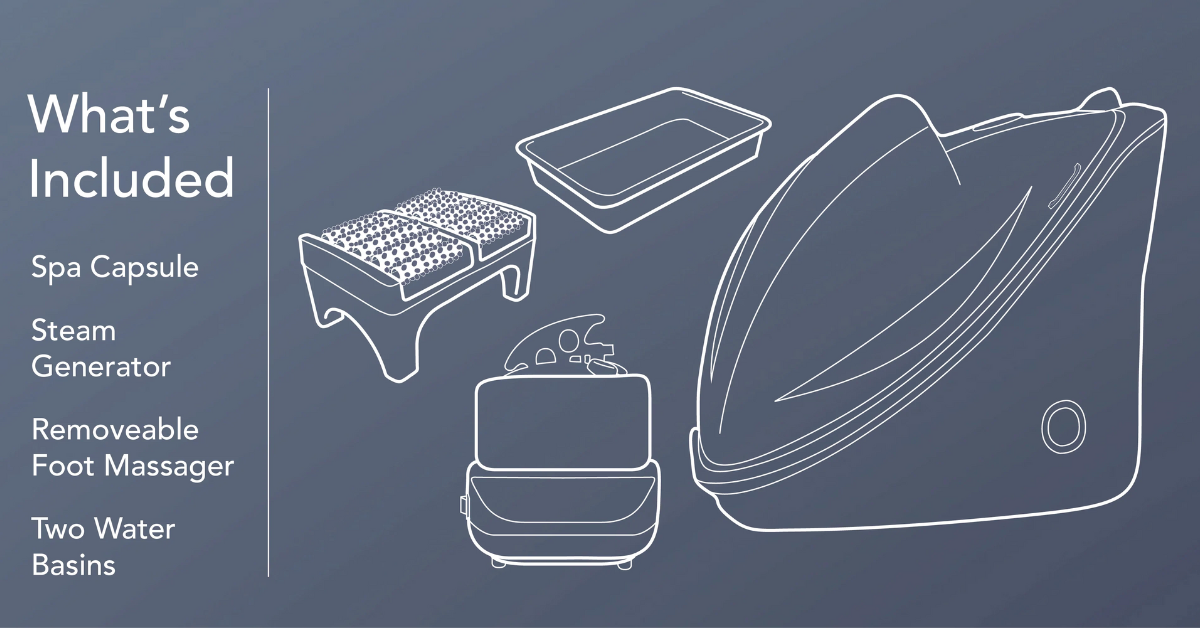 Spa Capsules for Business
When it comes to maintaining and scaling health and wellness businesses, staying up-to-date with the most effective treatment options and machines is an absolute MUST.

For that reason, it should be no surprise that medical spas all over the world are racing to adopt spa capsule machines and treatments into their practices!

There are some seriously amazing benefits for those who decide to add a spa capsule into their list of aesthetic treatment options.

To start, spa capsules are easy to maintain. Models like the LK219 have built-in, self-cleaning functionality that allows you to adopt a "set it and forget it" mentality between patients.

Adding a spa capsule will also increase efficiency! The self-cleaning option helps businesses operate more efficiently since the energy it would normally take to clean medical spa or aesthetic machines can be put towards checking in new patients and other essential office duties.

Finally, these machines also do not need to be operated by a licensed medical aesthetician or nurse practitioner. It's a hands-off treatment. Your patient can comfortably relax in the capsule without the need of supervision, which will allow your medical professionals to treat other patients in the next room!
Spa Capsules from Airpuria
In our opinion, the Osaki LK-219 Spa Capsule is an excellent device and well worth the money. You can place it anywhere you want in the house and enjoy a unique yet genuine spa experience in the comfort of your own home. We recommend making the healthy lifestyle choice and ordering Osaki!

If you're site browsing for the perfect one for you, we recommend choosing Airpuria! We believe in this product. And for a limited time we're offering this wonderful, at-home spa for $500 off.

If you're interested in taking advantage of this amazing offer feel free to reach out to us. We can't wait to talk to you!
Financing and Affordability
The Osaki LK-219 Spa Capsule is an excellent investment for your health and well-being. To make your purchase more affordable, consider financing options offered by providers like Airpuria. They provide financing for all customers with rates as low as 0% for up to 18 months, as well as business financing with flexible terms and competitive rates.

Airpuria offers financing options for all individuals, with 0% interest rates for up to 18 months. Business owners can also apply for special financing programs tailored to their needs.

Links:
You can also give us a call at 773.337.8822 or send us an email at sales@airpuria.com. We're looking forward to speaking with you!
Remember to explore different financing options and choose the one that best suits your needs, ensuring that you can enjoy the numerous benefits of the Osaki LK-219 Spa Capsule without breaking the bank.