If you're considering investing in an outdoor sauna, you have several options when it comes to retailers. Costco, Home Depot, and Airpuria all offer a variety of outdoor saunas, but which one is the best choice for you? In this post, we'll compare the purchasing options available at each retailer and provide some insight into which experience is best for you.
Costco Outdoor Saunas
Costco is known for its wide range of products, and saunas are no exception. They offer a variety of saunas, including traditional and infrared saunas, with capacities ranging from two to six people. Costco saunas are manufactured by Almost Heaven Saunas and Dynamic Saunas, both well-known and reputable brands in the industry. These saunas are made from quality materials, such as hemlock or cedar wood, and come with an electric heater. Costco saunas also often come in sauna kits, making them relatively easy to assemble and install.
However, there are only two outdoor sauna options available at Costco to date, 4-person and 6-person barrel saunas by Almost Heaven. This type of sauna is designed to maximize heat distribution and provide an authentic sauna experience.
One advantage of purchasing a sauna from Costco is the convenience of shopping at a familiar store, as well as the potential for great value when it comes to price. However, Costco's selection may be limited compared to other retailers, and they may not offer the same level of customer service or expertise as a specialized sauna retailer.
Home Depot Outdoor Saunas
Home Depot offers a larger selection of saunas compared to Costco, and they have a few good options to choose from. Like Costco, they carry Almost Heaven Saunas, as well as other brands such as Aleko Saunas, Sunray Saunas, and other options. Home Depot offers both traditional steam saunas and infrared saunas, with options for indoor and outdoor use. However, as with Costco, the outdoor selection is limited, and you may not find the same level of expertise or customer service as you would with a specialized sauna retailer.
Airpuria Outdoor Saunas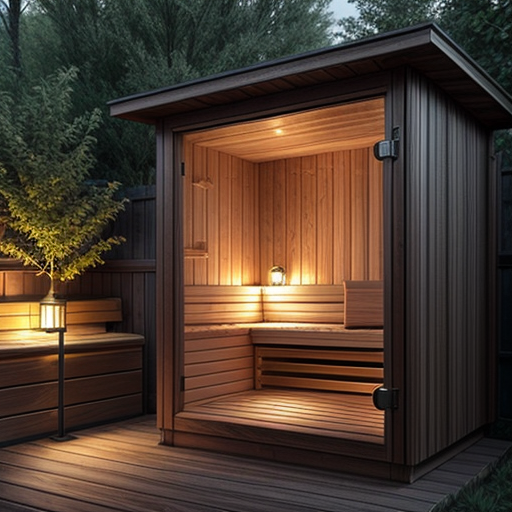 Airpuria is a dedicated health and wellness company that offers a wide range of products, including indoor and outdoor saunas. Their selection includes both traditional and infrared saunas, with options for various capacities and styles. Some of the brands available through Airpuria include Enlighten Sauna, Dundalk Saunas, and Sunray Saunas, ensuring a diverse and high-quality selection for customers to choose from.
One standout feature of Airpuria's outdoor saunas is their dedication to quality materials and craftsmanship. For example, Dundalk Saunas are Canadian-made barrel saunas that use premium cedar wood for an authentic and durable sauna experience.
In addition to their impressive selection, Airpuria provides excellent customer service and support throughout the entire process, from product selection to after-purchase assistance. They also offer free shipping, financing options, and a price match guarantee, ensuring customers receive the best possible service and value for their investment. For individuals that qualify, Airpuria offers 0% interest rates for up to 18 months and business owners can apply for special financing programs tailored to their needs.
The Benefits of Choosing Airpuria for Your Outdoor Sauna
Costco offers a large selection of saunas, including steam and infrared options, as well as various sizes and styles, with Home Depot offering even more. However, most of the big box store saunas are designed for indoor use as the outdoor selection is very limited. Also, while these stores might offer competitive pricing, there are a few reasons to use a specialty store like Airpuria when purchasing a sauna:
Expertise and Guidance:
Specialty stores have knowledgeable staff who specialize in saunas and can provide detailed information, advice, and recommendations based on your specific needs. They can guide you through the various options and help you select the most suitable sauna for your requirements.
Specialized Product Selection:
Specialty stores typically have a more extensive selection of saunas, including a variety of styles, sizes, and customization options. They may offer higher-end or niche brands that are not available at general retailers. If you have specific preferences, a specialty store might be better equipped to fulfill your needs.
Customization Options:
Specialty stores often provide greater customization options, allowing you to tailor the sauna to your preferences. They may offer different wood types, heater options, control systems, and additional features that can be personalized to create a sauna that perfectly suits your desires. If you are looking for a unique sauna experience, you might prefer a custom-built sauna, and Airpuria can build almost anything that a customer would want.
Enhanced Product Quality:
While Home Depot and Costco offer reputable brands, specialty stores often focus on higher-end saunas that prioritize superior craftsmanship, durability, and performance. If you're looking for top-of-the-line materials, precise engineering, and attention to detail, specialty stores may provide a more premium selection.
Post-Purchase Support:
Specialty stores typically provide dedicated customer service and support both during and after the purchasing process. They can provide assistance with installation, maintenance, and repairs, and answer any questions or concerns you may have. This level of personalized service may be more comprehensive than what general retailers can offer.
In summary, Costco and Home Depot offer the convenience of shopping at familiar locations, whereas Airpuria's specialized focus on health and wellness products, diverse selection of high-quality saunas, and commitment to customer service make them an excellent choice for those looking to invest in an outdoor sauna. With the additional benefits of financing options and expert support, Airpuria stands out as a top option for anyone seeking the perfect outdoor sauna experience.
Tips for Choosing the Right Outdoor Sauna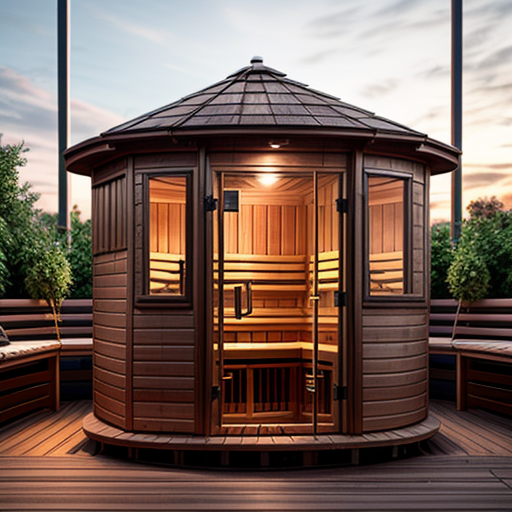 When selecting the perfect outdoor sauna for your needs, there are several things to consider. Here are some tips to help you make the best decision:
Type of sauna: Decide whether you prefer a traditional steam sauna or an infrared sauna. Steam saunas use an electric heater to warm rocks, which then release heat when water is poured over them. Infrared saunas use infrared heaters to directly warm your body without heating the air around you. Both options provide numerous health benefits, such as stress relief, detoxification, and improved circulation.
Size and capacity: Determine how much room you have available for your outdoor sauna and the number of people who will be using it. Outdoor saunas come in various sizes, from a small two-person sauna to larger options that can accommodate up to six people. Make sure that you choose a sauna that fits comfortably in your outdoor space and meets your capacity requirements.
Materials and construction: Quality materials and construction are essential for ensuring the durability and longevity of your outdoor sauna. Look for saunas made from high-quality wood, such as cedar or Canadian hemlock, which are resistant to moisture and decay. Additionally, consider the construction method used, such as pre-assembled wall panels, which can make installation quicker and easier.
Heating options: Depending on your preferences and the type of sauna you choose, you may have different heating options available. For traditional steam saunas, electric heaters are commonly used, while infrared saunas require infrared heaters. Consider things such as energy efficiency, heat-up time, and ease of use when selecting a heater for your sauna.
Additional features: Many outdoor saunas come with extra features that can enhance your sauna experience. These may include built-in sound systems, chromotherapy lighting, or adjustable benches. Consider which features are most important to you and ensure that the sauna you choose includes them.
Customer reviews and ratings: Before making a final decision, take the time to read customer reviews and ratings for the outdoor saunas you are considering. This can provide valuable insight into the quality, performance, and customer satisfaction associated with each sauna. Look for saunas with consistently high ratings and positive feedback from customers who have purchased and used the product.
Airpuria has a very helpful Sauna Checklist to guide you in choosing the best sauna for your unique needs. Their recommendations will take all of your requirements and preferences into account and you'll also stay informed of promos and discounts!
Financing Your Outdoor Sauna Purchase
Investing in an outdoor sauna can be a significant financial commitment, but there are financing options available to make it more affordable. As mentioned earlier, Airpuria offers financing for individuals with rates as low as 0% for up to 18 months, as well as business financing with flexible terms and competitive rates. To explore these options, you can visit the financing links provided for individuals here, or for businesses click here.
In addition to Airpuria's financing options, there are other ways to finance your outdoor sauna purchase. Some retailers may offer store credit cards with special financing offers for large purchases.
Another option is to consider applying for a personal loan or a home equity loan if you have sufficient equity in your property. These loans can provide the funds needed to purchase your outdoor sauna and potentially offer lower interest rates than credit cards.
Finally, you can also explore local sauna builders or retailers that may offer financing options or payment plans for their customers. These options may be more limited than those offered by Airpuria, but they can still help make your outdoor sauna purchase more manageable.
When considering financing options, carefully review the terms and conditions, including interest rates, repayment terms, and any fees associated with the financing. By taking the time to research and compare your options, you can find the best financing solution for your outdoor sauna purchase and enjoy the many health benefits and relaxation opportunities that a home sauna can provide.
Final Thoughts on Choosing the Right Outdoor Sauna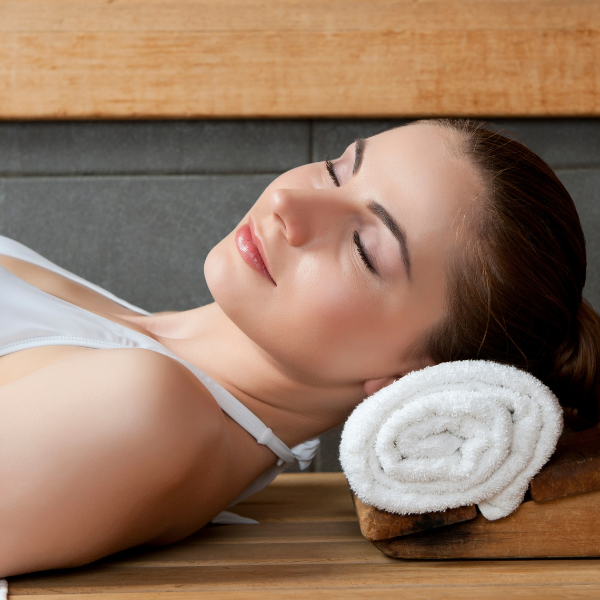 Selecting the perfect outdoor sauna for your needs can be a challenging process, but with careful research and consideration, you can find the ideal option that meets your requirements and budget. Be sure to explore each type of sauna available, such as a traditional steam sauna, an infrared sauna, and a barrel sauna, to determine which style best suits your preferences.
When comparing outdoor saunas from different retailers like Costco, Home Depot, and Airpuria, consider factors such as quality materials, features, and pricing, as well as the availability of financing options and customer service - both during and after your purchase.
Also, read reviews and testimonials from other customers to gain insight into the performance and satisfaction of each sauna model. Remember that specialty stores, such as Airpuria, are able to answer any questions and can help you narrow down your search to ensure you make the best decision for your health and your money.
Last, don't forget to factor in the installation process and any additional costs associated with the purchase, such as shipping fees, electrical work, and the tools needed to assemble it. Some saunas have special power requirements - especially larger models or those with additional features such as heaters, lights, or audio systems and require a dedicated electrical circuit (certified electrician recommended) to supply sufficient power. Others can be plugged into an existing outlet.
No matter where you purchase an outdoor sauna, take the time to do some research and compare your options. With careful consideration, you can choose the right outdoor sauna that will provide you with years of relaxation, stress relief, and health benefits.
Frequently Asked Questions About Sauna Sales from Airpuria
Which sauna is best?
The best sauna for you depends on your personal preferences and needs, as there are many different types and brands to choose from. Some popular brands mentioned in the article include Sunray Saunas, Enlighten Sauna, and Dundalk Saunas. Consider factors such as the type of sauna (traditional steam or infrared), size, capacity, materials, and additional features when choosing the best sauna for you. Airpuria is an excellent resource for finding the perfect sauna, as they offer a diverse and high-quality selection, along with free shipping to the lower 48 United States.
Are Costco saunas good?
While most Costco saunas are generally good quality and come from reputable brands such as Almost Heaven Saunas and Dynamic Saunas, you may find better deals and a more extensive selection at specialty stores like Airpuria. In addition to offering a wider range of sauna options, Airpuria also provides expert guidance, financing options, and dedicated customer service, making them an excellent choice for finding the perfect sauna for your needs.
When do saunas go on sale?
Sauna sales at retailers like Costco may occur at specific times throughout the year, requiring you to wait for the best deals. However, Airpuria is currently having a sauna sale with significant discounts on a variety of high-quality saunas. This means you can take advantage of their competitive pricing and expert support without having to wait for a seasonal sale. By choosing Airpuria, you can enjoy the benefits of a top-quality sauna at a discounted price, along with excellent customer service and financing options.