A zero gravity massage chair is a reclining type of chair that distributes body weight evenly across the chair to eliminate pressure points. This gives the occupant a weightless feeling, allowing for deep relaxation. Zero gravity chairs have become a popular piece of furniture due to the many benefits they provide. This guide will explore the features of the best zero gravity chairs and how to choose the right one for your needs.
What is a Zero Gravity Chair?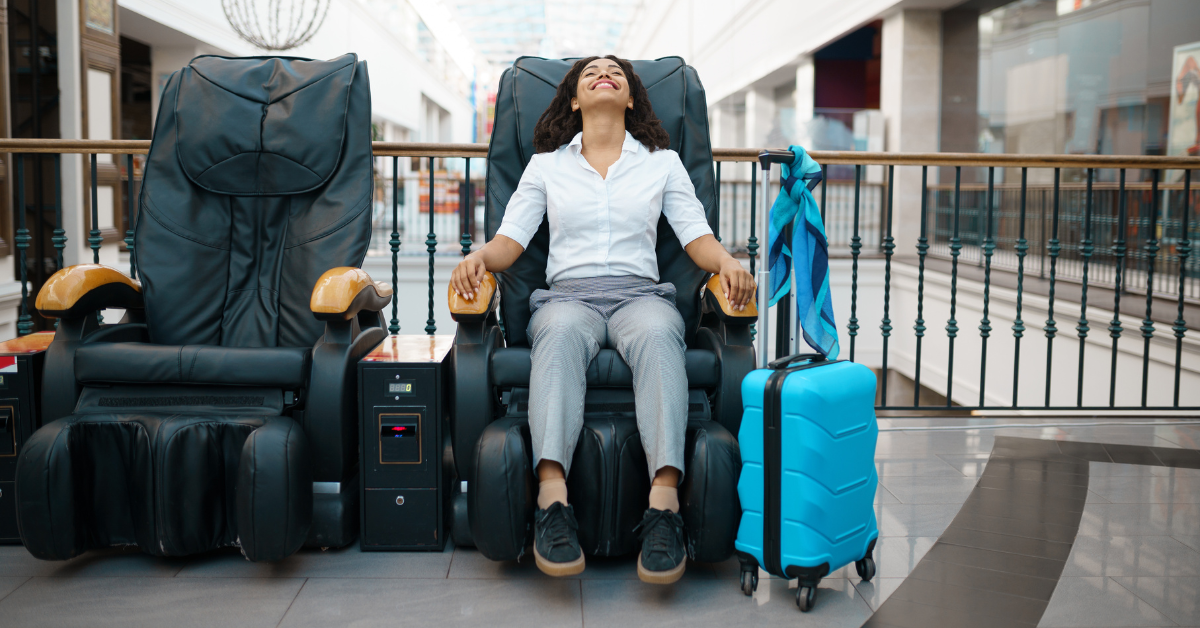 A zero gravity chair is specially designed to distribute body weight across the entirety of the chair to eliminate pressure points, providing an incredibly comfortable seated position. The key features of zero gravity chairs include:
Reclined Position: The chair reclines to a position where the occupant's feet are elevated above their heart, simulating zero gravity conditions. This helps promote circulation and reduce swelling in the legs.

Adjustability: Adjustable zero gravity chairs allow users to lock the chair at different reclined positions to find their optimal angle of comfort.

Ergonomic Shape: The chairs have an ergonomic shape that contours to the body's natural curves for full support in a seemingly weightless, neutral posture.
In the zero gravity position, the occupant's upper and lower body weight is evenly supported by the backrest and leg rest of the chair. This balanced distribution of weight creates a sense of weightlessness, relieving pressure from the spine, heart, and other areas of the body. As a result, deep relaxation is achieved, allowing for a truly restful experience.
Benefits of Using a Zero Gravity Chair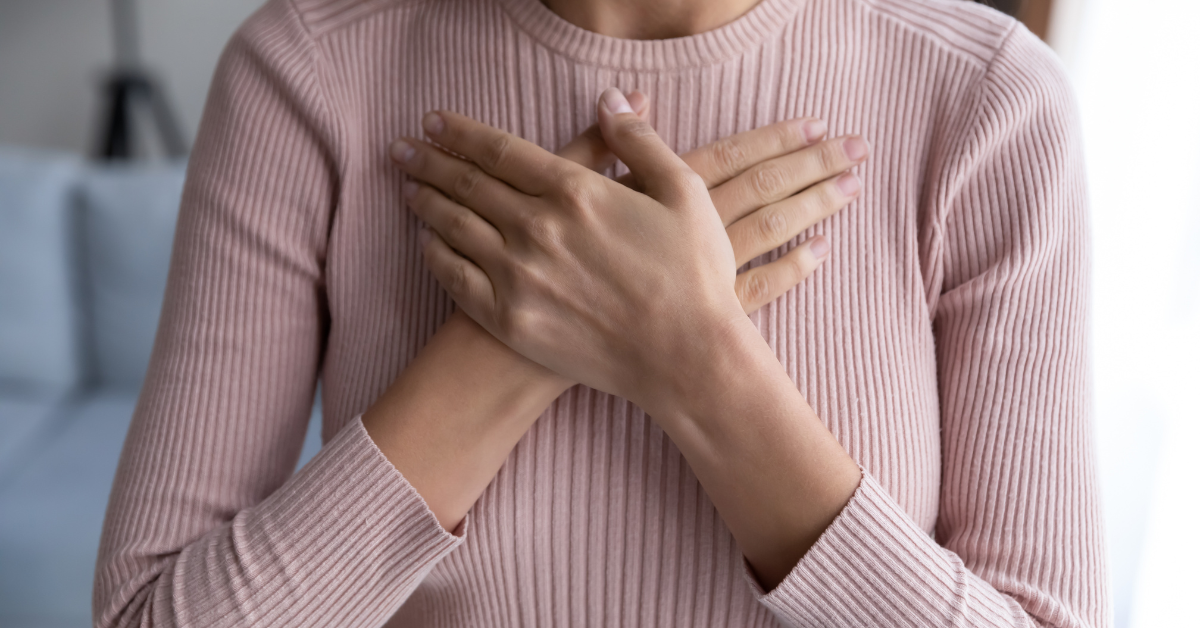 There are many benefits associated with using a zero gravity chair on a regular basis:
Reduces Muscle Tension & Spinal Pressure - By distributing body weight evenly, these chairs eliminate pressure points that cause muscle tension and spinal compression. When muscle tightness and discomfort are alleviated, the body can conserve energy that might have otherwise been expended on muscle tension.

Improves Circulation - The chair's unique reclined position elevates the legs above the heart level and encourages better blood flow throughout the body, providing several benefits for circulatory health. Return blood flow to the heart is enhanced, leg swelling and edema may be reduced, and oxygen and nutrient delivery is improved throughout the body.

Relieves Back Pain - The neutral spine posture relieves pressure on the lumbar discs and naturally decompresses the spine, relieving pressure on the intervertebral discs and spinal nerves. This can be especially beneficial for individuals with conditions like herniated discs, degenerative disc disease, or spinal stenosis.

Enhances Relaxation - The sensation of "floating" along with full-body support induces deep relaxation. This can lower stress and anxiety, as the zero gravity position promotes a state of weightlessness and balanced support, creating a feeling of complete relaxation. As the body releases tension and stress melts away, the mind can also experience a sense of calm and tranquility.

Increases Energy - Stress reduction, better sleep quality, and improved circulation that provides more oxygen to cells will all create a boost of energy.

Aids Digestion - A zero gravity chair can aid digestion by promoting better blood circulation and reducing pressure on the digestive organs. The angle of the zero gravity chair can also help prevent stomach acid from flowing back into the esophagus, providing relief from these discomforts.
Using a zero gravity chair on a daily basis can provide cumulative benefits for overall well-being. They make excellent additions to living rooms, bedrooms, patios, and more.
Types of Zero Gravity Chairs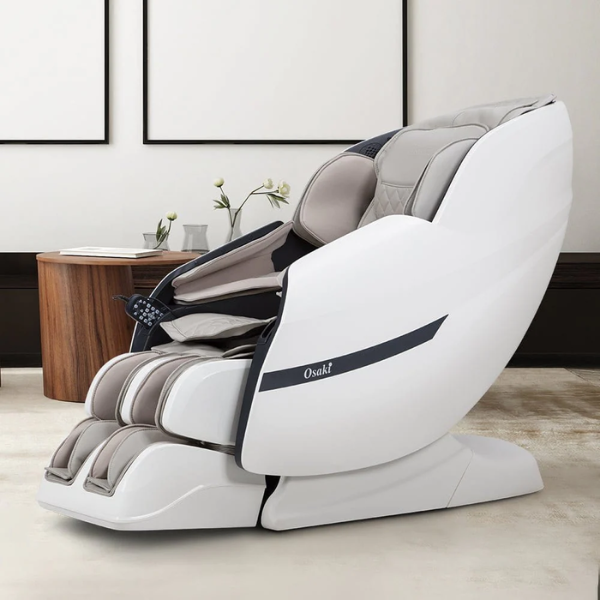 Zero Gravity Recliners
These recliners are designed to provide the benefits of the zero gravity position, such as elevating the legs above the heart level and distributing body weight evenly, but they do not include the motorized rollers, airbags, or heat elements that deliver massage therapy.
A zero gravity recliner might have a padded headrest, a padded seat, and other features such as a cup holder tray. Other features might include a removable headrest or leg extension to accommodate different users.
Oversized Zero Gravity Chairs
For those desiring additional relaxation space, an oversized zero gravity chair is the best choice. This type of zero gravity chair offers a more generous seat and backrest size, designed to accommodate broader hips, shoulders, and overall body width. This ensures that you can sit comfortably in the zero gravity chair, experiencing the full benefits of the weightless feeling it provides, without feeling cramped or restricted.
The weight capacity of most zero gravity chairs ranges from 250 to 350 pounds, but some models can support up to 500 pounds. This is due to the sturdy powder coated steel frame that these chairs are built with, ensuring durability and long-lasting use.
Zero Gravity Massage Chairs
Zero gravity massage chairs, often considered the best zero gravity chairs, provide a convenient and comprehensive solution for relaxation, stress relief, and muscle rejuvenation. These zero gravity chairs are designed to distribute your body weight evenly, reducing pressure points and promoting a weightless feeling akin to zero gravity. Many advanced zero gravity massage chairs feature body scanning technology that detects the contours of the user's body and adjusts the massage rollers accordingly, ensuring a more personalized and precise massage experience.
What to Look for in a Quality Zero Gravity Chair
With many options available, here are the key factors to evaluate when selecting a high-quality zero gravity chair:
Full Reclining Capability - It should allow you to fully recline into the zero gravity position with feet above the heart. Look for a locking system to secure different angles.

Comfortable Ergonomic Shape - The chair should properly contour and support your body's natural curves in the reclined position without pressure points.

High Weight Capacity - Make sure the chair can accommodate your body weight so you can recline safely. The average capacity is 300 lbs but some support up to 350 or more lbs.

Adjustable/Removable Headrest - An adjustable headrest allows you to customize the position and height of the headrest according to your specific needs. It provides personalized neck support, accommodating individual preferences and helping to maintain proper alignment of the head and neck while in the zero-gravity position. This helps prevent strain or discomfort in the neck area.

Optional Leg Extension - A standard leg rest may leave a tall person's legs hanging off the edge. An extended leg rest in a zero-gravity chair is particularly important for some users to gain the full benefits of the chair, allowing for proper body alignment and a more effective zero-gravity experience.

Padding - Chairs with padded seating or removable cushions add extra comfort and support. Lumbar cushions are ideal.

Locking Mechanism - Many models come with a locking mechanism that allows users to secure the desired recline angle. This ensures stability and prevents accidental changes in position while seated or getting up from the chair.

Portability - If moving the chair frequently, look for built in castors for easy movement.

Warranty - Reputable brands offer warranties of 2+ years for frame and parts integrity, protecting your investment.
Carefully evaluating these features will help you select a well-constructed zero gravity chair that provides all-day relaxation and support.
Top Zero Gravity Chair Brands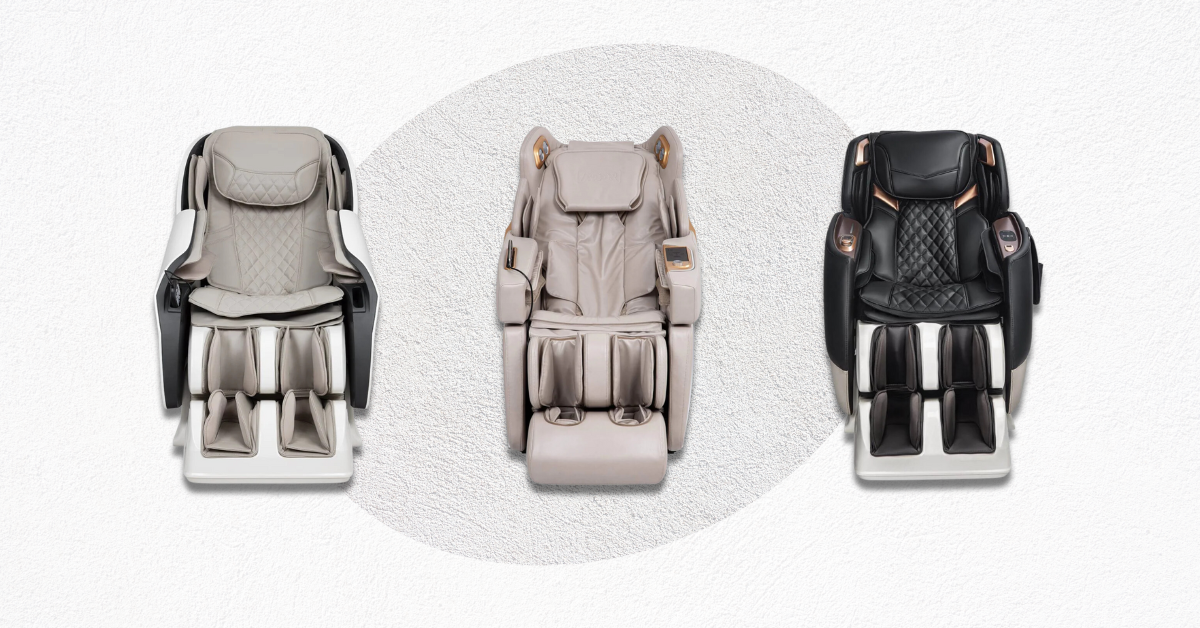 There are many manufacturers producing zero gravity chairs, but these brands consistently offer exceptional quality and comfort:
Kahuna Massage Chairs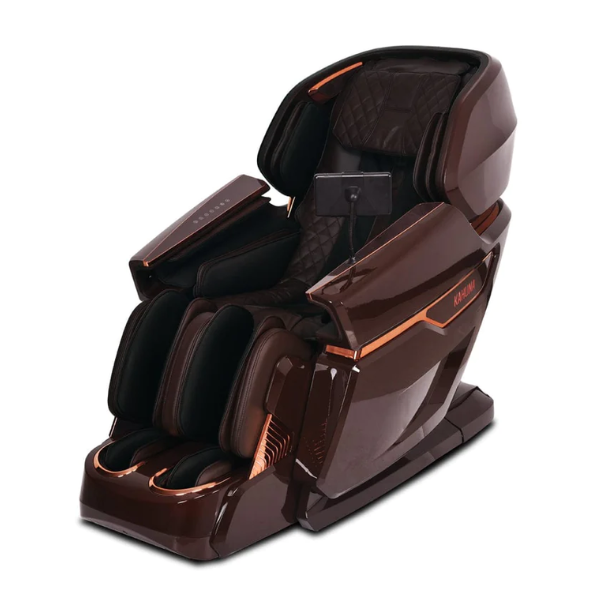 Kahuna Massage Chairs are known for their durability, build quality, and customer satisfaction. The brand offers a range of models to cater to different needs and budgets, making it a popular choice for people who want a reliable and effective massage chair.
Features: Advanced 4D massage technology, body scanning, Bluetooth speakers, space-saving design

Benefits: Highly customizable massages, excellent neck and back support, aesthetically pleasing

Price Range: $5,500 - $8,500
Osaki/Titan Massage Chairs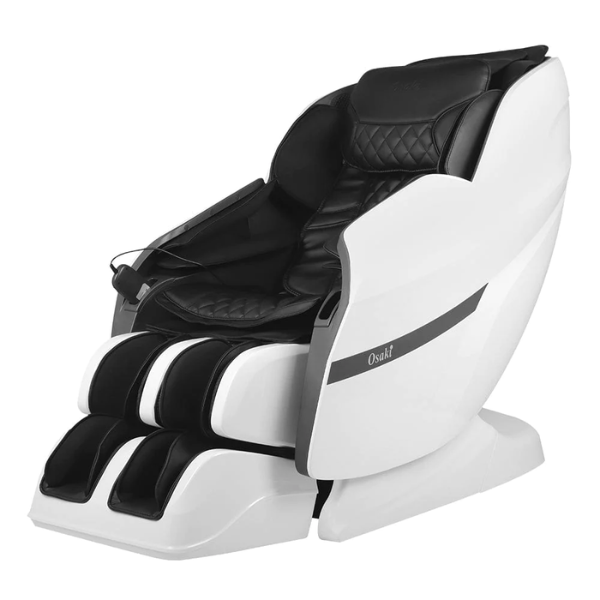 Osaki/Titan is a well-established and reputable brand in the massage chair industry, known for producing a wide range of high-quality massage chairs that prioritize innovation, comfort, and therapeutic benefits.
Features: Zero gravity, body scanning, computerized pressure mapping, extendable footrests

Benefits: Full-body massage coverage, space-saving design, easy-to-use controls

Price Range: $2,500 - $7,000
AmaMedic Massage Chairs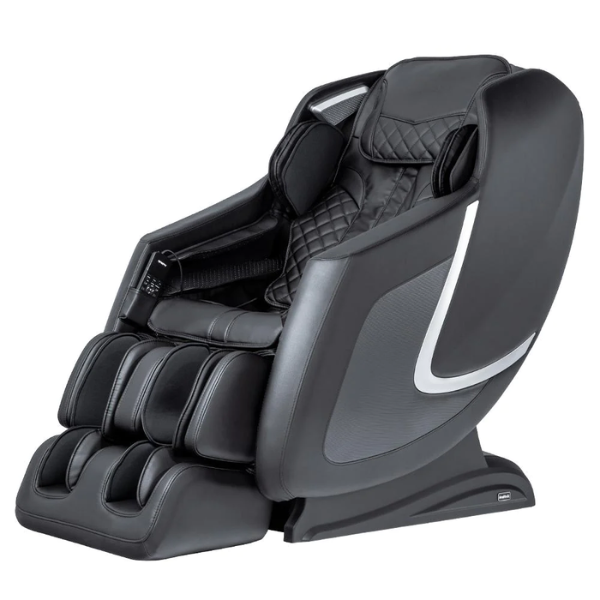 Also part of the Titan family, AmaMedic and Ador are well-known for their quality and luxurious features.
Features: Advanced roller technology, body scanning, air massage, zero gravity, Bluetooth

Benefits: Targeted pressure point massage, full body stretch, space-saving

Price Range: $3,000 - $5,000
Ador Massage Chairs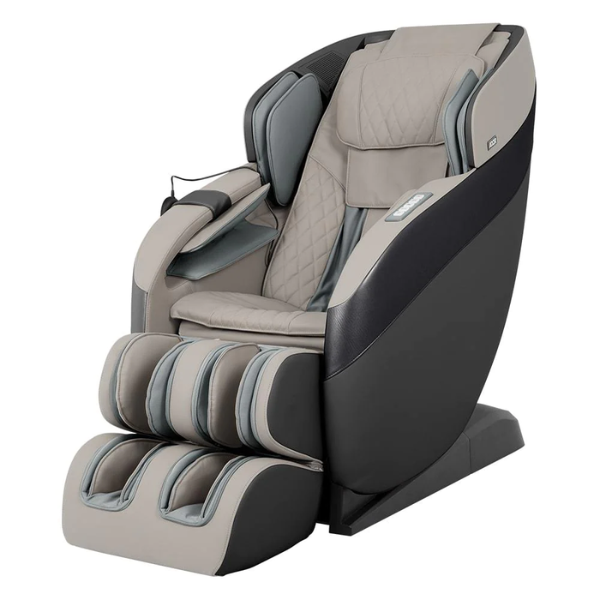 The amazing features of Ador massage chairs offered by Airpuria make this type of chair truly special. Here's a breakdown.
Features: 3D massage, air compression, foot rollers, zero gravity, Bluetooth

Benefits: Deep tissue massage, adjustable intensities, space-efficient

Price Range: $2,000 - $5,000
Please click here to view the full collection of Zero Gravity Massage chairs offered by Airpuria!
Frequently Asked Questions
How is a zero gravity chair different from a regular recliner?
Zero gravity chairs simulate the weightless feeling experienced by astronauts during space missions. By reclining at a specific angle, they create a sense of weightlessness and help distribute body weight evenly, resulting in a feeling of relaxation and stress reduction. Regular recliners primarily focus on providing comfortable seating and adjustable positions without the intention of simulating zero gravity.
Are zero gravity chairs comfortable for long periods?
Yes, zero gravity chairs are very comfortable for longer durations due to the even weight distribution and an ergonomic shape that contours to your body. They eliminate pressure points that cause discomfort. High-quality models have padded cushions for added comfort.
The best zero gravity chair will come with extra features like massage functionality, heat therapy, or built-in speakers. These added features can enhance comfort and relaxation during extended use.
Can you sleep in a zero gravity chair?
The zero gravity position and comfort provided by these chairs make them suitable for sleeping in. However, they are designed for waking relaxation rather than flat sleeping positions. Reclining all the way with legs elevated still provides restful sleep.
Are zero gravity chairs safe for the elderly?
Consulting with a healthcare professional is recommended to determine the elderly individual's specific circumstances and the suitability and safety of using a zero gravity chair.
In general, most zero gravity chairs are very safe for the elderly when proper precautions are taken. Choose a chair that is sturdy and well-built to provide stability and support. Look for a strong frame, reliable locking mechanism, and appropriate weight capacity to accommodate the elderly individual safely.
What maintenance do zero gravity chairs need?
These chairs are fairly low maintenance, with just occasional upkeep needed. Use a soft, dry cloth or a vacuum cleaner with a brush attachment to remove dust and debris from the chair's surfaces, including crevices and hard-to-reach areas.
Regularly inspect the chair for any signs of wear, loose connections, or damaged components. If you notice any issues, contact the manufacturer or a qualified technician for repairs.
How much weight can zero gravity chairs hold?
Weight capacities vary amongst zero gravity chair models. Standard models typically hold up to 300 lbs, while heavy-duty/oversized XL models may hold up to 350-400 lbs. Check the product specifications before purchasing.
Are zero gravity chairs good for back pain?
Yes, the neutral spine posture and full-body support provided by these chairs make them excellent for relieving back pain. They decompress the spine and eliminate pressure points that can cause discomfort.
Most zero gravity chairs allow you to adjust the recline angle and leg rest to find the most comfortable position for your back. This flexibility enables you to customize the chair's settings based on your specific pain areas and preferences.
Best Zero Gravity Chair Brands - Final Thoughts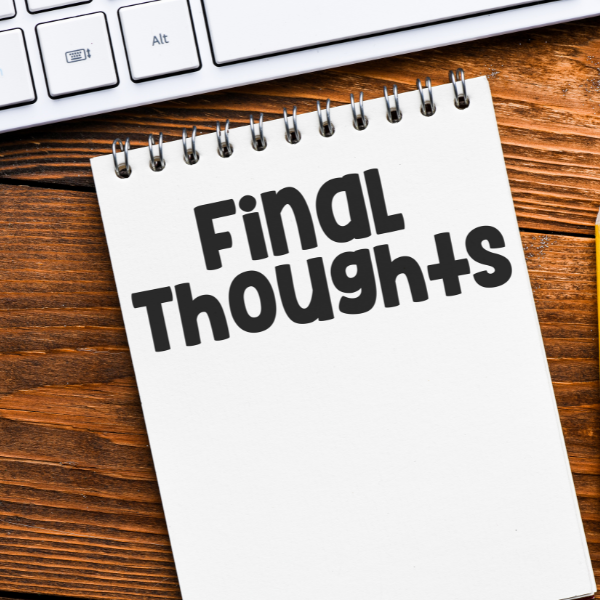 Zero gravity chairs provide an extremely relaxed and therapeutic seating position that takes pressure off your back and body. Their even weight distribution and ergonomic shape deliver comfort superior to standard chairs or loungers. When selecting a zero gravity chair, carefully consider the design, features, and specifications to choose one tailored to your needs and comfort preferences. Quality brands like Kahuna, Osaki, AmaMedic, and Ador consistently deliver exceptional zero gravity chairs worth investing in. With the health benefits and deep relaxation provided, a zero gravity chair can be an ideal addition to your home or patio.
Contact Us to Learn More!
Ready to experience the weightless comfort of a zero gravity chair? Browse zero gravity chairs available from Airpuria ↗. Reach out to us at 773.337.8822 or sales@airpuria.com. We're excited to speak with you!
Zero Gravity Financing
Airpuria offers financing options for all individuals who qualify, with 0% interest rates for up to 18 months. Business owners can also apply for special financing programs that are tailored to their needs. Consult with an Airpuria expert to find the perfect zero gravity massage chair for your needs.