Alorair® Zeus 900 Air Mover Professional Dryer - Zeus 900
Share
Regular price

Price:

$349.00

Regular price

List Price: $399.00

Sale price

Price:

$349.00

You save:

$50.00 (13%)

Unit price

per
Zeus 900-Yellow
Zeus 900-Yellow
FINANCING AVAILABLE

Airpuria is excited to announce that we have financing options available for all customers.

If you have any questions please contact the Airpuria Team. Call: 773-337-8822 or email us at support@airpuria.com.
The Zeus 900 Air Mover with unique patent-pending airflow technology brings an innovation revolution to the industry!
The Zeus 900 features a focused airstream that can almost be 950 CFM and a lightweight stackable design to fit in vehicle space, on-board duplex GFCI outlet (GFCI is not available for 220/240V to need to be customized), circuit breaker, and superior cord management.
The Zeus 900, half the height of standard carpet dryers and draws just 1.9 amps! With the Zeus 900's high-velocity airflow, you can rapidly dry the largest area, or tackle any problems with five versatile positions.
FEATURE
Less than 1.8 amps
Duct at Outlet
Power-on indicator light
Automatic hour meter displays site runtime
Circuit breaker protects air mover and attached devices and prevents nuisance visits to the junction box
GFCI protection promotes operator safety in wet applications
20 ft AC cord with cord management (GFCI is not available for 220/240V to need to be customized)
Units interlock for ease of stacking during storage and handling
Daisy chain up to 6 fans on a single 15 Amp circuit
Over 900 CFM
Maintenance free Bearing Motor
Flex handle
5 drying positions to maximize flexibility
LCD Display
SPECIFICATIONS
Fan 6 Blades
Control On/Off Switch With Variable Speed
Voltage 115 V/AC (220V/AC need to be customized)
Current 1.8 Amps (High Speed) @115 V/AC,0.6Amps (High Speed)
Cord 20 ft Power Cord
Outlet 15A UL Rated GFCI Duplex Receptacle
Airflow Approximately 950
Sound Pressure Level <65 DbA
Weight 24.2 Lbs
Warranty 1 Year - 100% parts and labor(all components)
2 Years - 100% parts only (all components)
3-7 Years - Materials and workmanship of the housing only.
Static Pressure 1.7 in./H2O
Shipping Dim(W × H × D) 24" × 18.9" × 10.2"
ETL, CE, TUV, SGS
FEATURES
Half the height of standard carpet dryers and the draws just below 1.8 Amps
Great chain up to 6 fans on a single 15 Amp circuit
Greater air velocities than competitive products
Maintenance-free Bearing Motor
Low noise, quiet operation
Lightweight and compact Linear Low-Density Polyethylene (LLDP) housing is washable, chemical resistant and stacks for storage
Onboard circuit breaker and branch protection GFCI
Ultra-secure stacking and cord wrap
APPLICATION
The compact size makes Zeus 900 the most compact and portable fan in its class. The rugged molded handle gives you solid control during packing and unpacking lots of air movers. Its easy-winding cord wrap and multiple security options make it safe and easy for transport. Zeus 900 is rock solid when stacked for transport as its mold features.

Zeus 900 is the most versatile air movement system available. With its patent-pending, the Zeus 900 can deliver airflow of 950 CFM. The unit is stable in operation in all 5 drying positions with flexibility. Wherever adverse environmental pose a threat to health, safety, and efficiency, Zeus 900 is the right solution for improving air quality.

Zeus 900 has the safest fan in its class as it has a GFCI convenience receptacle that protects not only connected loads but onboard components. This is unlike common fans on the market that require external GFCI protection (GFCI is not available for 220/240V needs to be customized).
---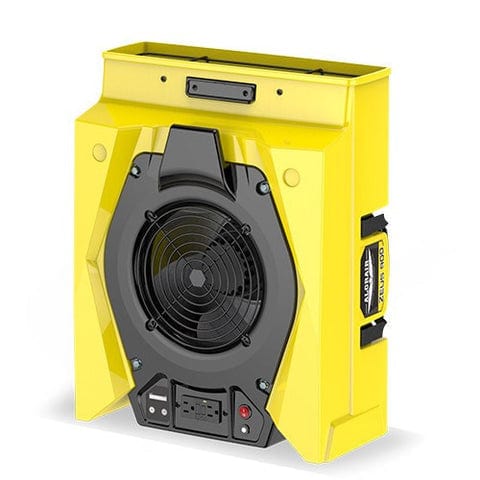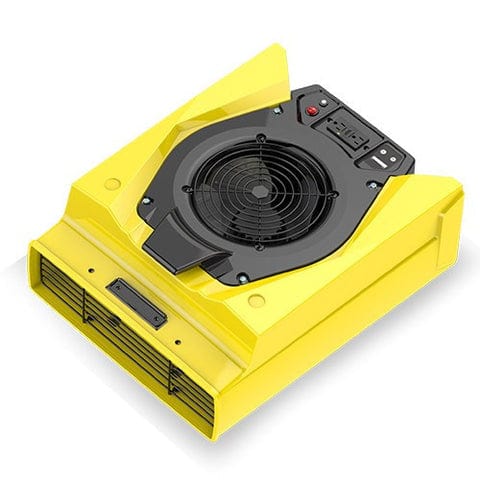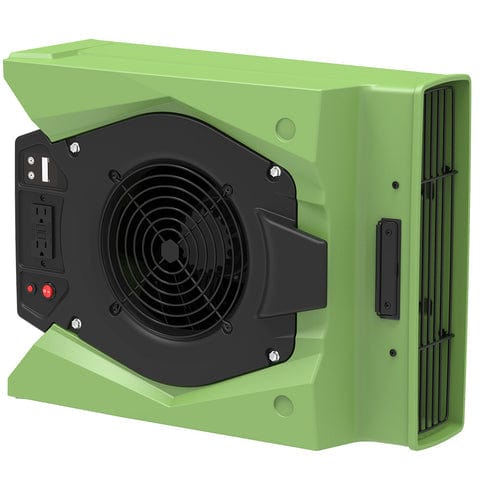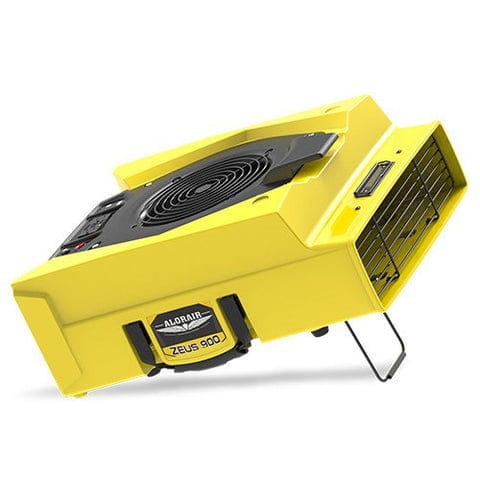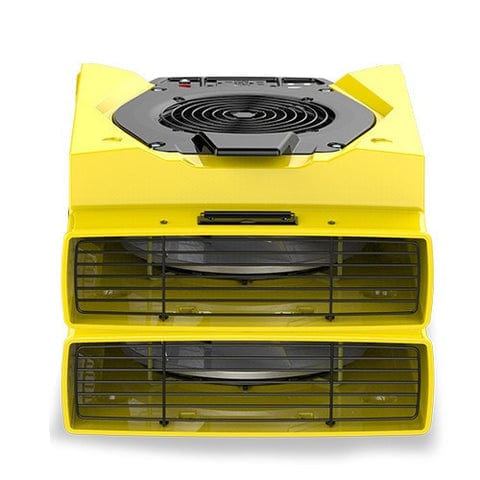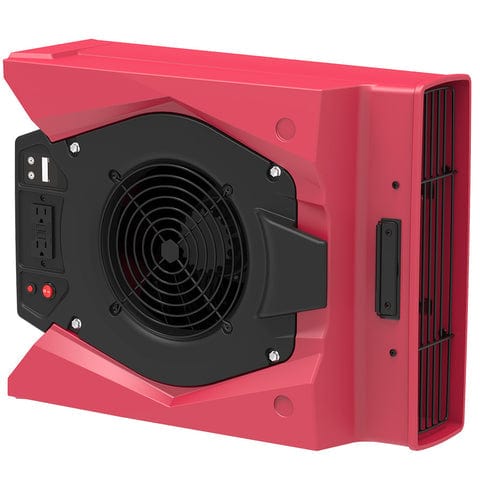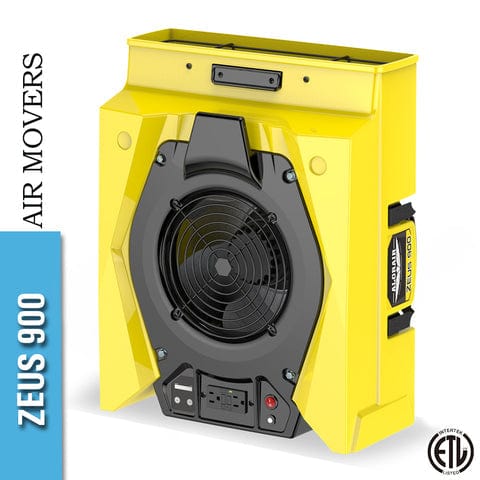 SAVED MY ALLERGIES AND BREATHING PROBLEMS!
I am very satisfied with this air scrubber. I was forced to buy one because the wildfires around my house made the air dangerous and the inside of my house smelled like smoke. I have asthma, so we are all in danger. When we set up the unit, it took several hours to improve the quality of the house. I breathe much better with this machine and I think it is useful in allergy season.
AMAZING PURIFICATION ABILITY
We bought this air scrubber to remove some allergens that can cause autumn allergies. We ran this unit throughout the basement for a whole day. Its three-stage filtration system can effectively remove dust, pet dander, and other air pollutants. The smell is gone! Amazing unit, we will definitely buy it again!
RECOMMENDED, GREAT!
I bought this because I think the air quality in my apartment is questionable. Because I have been coughing and sneezing in recent days. I run it for 24 hours to remove impurities in the air. Needless to say, I was impressed. It doesn't look like a normal air filter, I want to keep it.