Alorair ZEUS Extreme Axial Fan High-Velocity Air Mover 3000CFM - Yellow
Share
Regular price

Price:

$449.00

Regular price

List Price: $520.00

Sale price

Price:

$449.00

You save:

$71.00 (14%)

Unit price

per
Zeus Extreme-Yellow
Zeus Extreme-Yellow
FINANCING AVAILABLE

Airpuria is excited to announce that we have financing options available for all customers.

If you have any questions please contact the Airpuria Team. Call: 773-337-8822 or email us at support@airpuria.com.
The Alorair Zeus Extreme Axial air mover features patent pending "FUSION ENERGY" technology. This is a high powered and portable air mover/fan for quick evaporate drying. It's used primarily in the restoration industry. "FUSION ENERGY" technology revolutionizes evaporate drying by introducing higher air velocity undoubtedly beats competitors. This highly focused airflow is a must function for industry dryings like carpet and pad, sub-floor, sill plate, and walls. The machine with "FUSION ENERGY" technology ensures air velocities further than any other axial air mover.

The Alorair Zeus Extreme Axial air mover features the 2-speed motor that delivers a focused airstream up to 3000 CFM and a lightweight stackable designed to fit in vehicle space, on-board duplex GFIC outlet (GFCI is not available for 220/240V need to be customized), circuit breaker, and superior cord management.

Other striking features include lightweight and portable, high air velocity – up to 3000 CFM free air at 1.5" static pressure, robust, welded steel construction, large balanced carrying handle, epoxy-coated, heavy gauge steel case.

FEATURES
Less than 2.5 amps on High Speed
Power-on indicator light
Automatic hour meter displays site runtime
Circuit breaker protects air mover and attached devices and prevents nuisance visits to the junction box
GFCI protection promotes operator safety in wet applications 

(GFCI is not available for 220/240V need to be customized)

Duplex AC outlet allows daisy chaining of up to four axial air movers
20 ft AC cord with cord management
Units interlock for ease of stacking during storage and handling
Weighs 3.5 lbs less than competitive units
Over 3000 CFM on high
Maintenance free Bearing Motor

SPECIFICATIONS
Drive Motor 1/4 hp 1-phase 110/120 VAC 2-speed  4-pole, PSC Electric Motor.
Voltage 115 V/AC (220V/AC

 

need to be customized

)
Current 2.5 Amps (High Speed) 

115 V/AC,

 2.1 Amps 

(High Speed) 220

 V/AC

Cord 20 ft Power Cord
Outlet 15A UL Rated GFCI Duplex Receptacle
Airflow Approximately 3000 CFM
Sound Pressure Leve <75DBA
Warranty  Year One - 100% parts and labor(all components)
                 Year Two - 100% parts only (all components)
                 Year(s) Three through Seven - Materials and workmanship of the housing only.
Weight:       26.Ibs (11.8KG)
Shipping Dim (W × H × D) 19.3" × 20" × 15.5"

KEY DESIGN FEATURES
Greater air velocities than competitive products, Focused velocities 0 to over 23.5 feet
Directs air flow towards problematic corners, where the wall meets the floor
Capable of reducing secondary damage claims stemming from the side-effects of trapped humidity like fungi, mold, mildew or structural damage
Long-life 2-speed motor, Maintenance free Bearing Motor
Low noise, quiet operation
Lightweight and compact Linear Low-Density Polyethylene (LLDP) housing is washable, chemical resistant and stacks for storage
Both Inlet and outlet can be ducted, Cooling, Ventilation, Extraction, Long distance Works, all are convenient

APPLICATION
The Alorair Zeus Extreme reduces drying time by maximizing the air velocity, water evaporates more quickly from the carpet, pad, sub-floor, wall, and sill plate. Whatever the application, the Zeus Extreme has the capacity to meet your customers' requirements. Wherever adverse environmental pose a threat to health, safety, and efficiency, the Zeus Extreme can be used in one of three ways to improve air quality.
COOLING: By introducing a constant flow of fresh air, the Zeus Extreme unit ensures the hottest areas become cool and comfortable.

VENTILATION: The lack of oxygen in the crowded or poorly ventilated rooms can cause drowsiness, machinery operation danger and hazardous problems to health. Zeus Extreme can ensure a constant supply of air rich in oxygen.

EXTRACTION: The accumulation of contaminated air can be a risk to health and safety in areas where fumes, dust or unpleasant smells spreading wildly. A Zeus Extreme unit has the power to draw in huge amounts of contaminated air through its heavy duty, non-collapsible flexible ducting.

TOTAL FLEXIBILITY: The Zeus Extreme is the most versatile air mover available. It can be used as a stand-alone fan for high capacity cooling or be connected with a duct to supply fresh air or extract contaminated air. By joining a series of ducts and fans together, the Zeus Extreme can be used to extract or replenish the air in a long distance.
---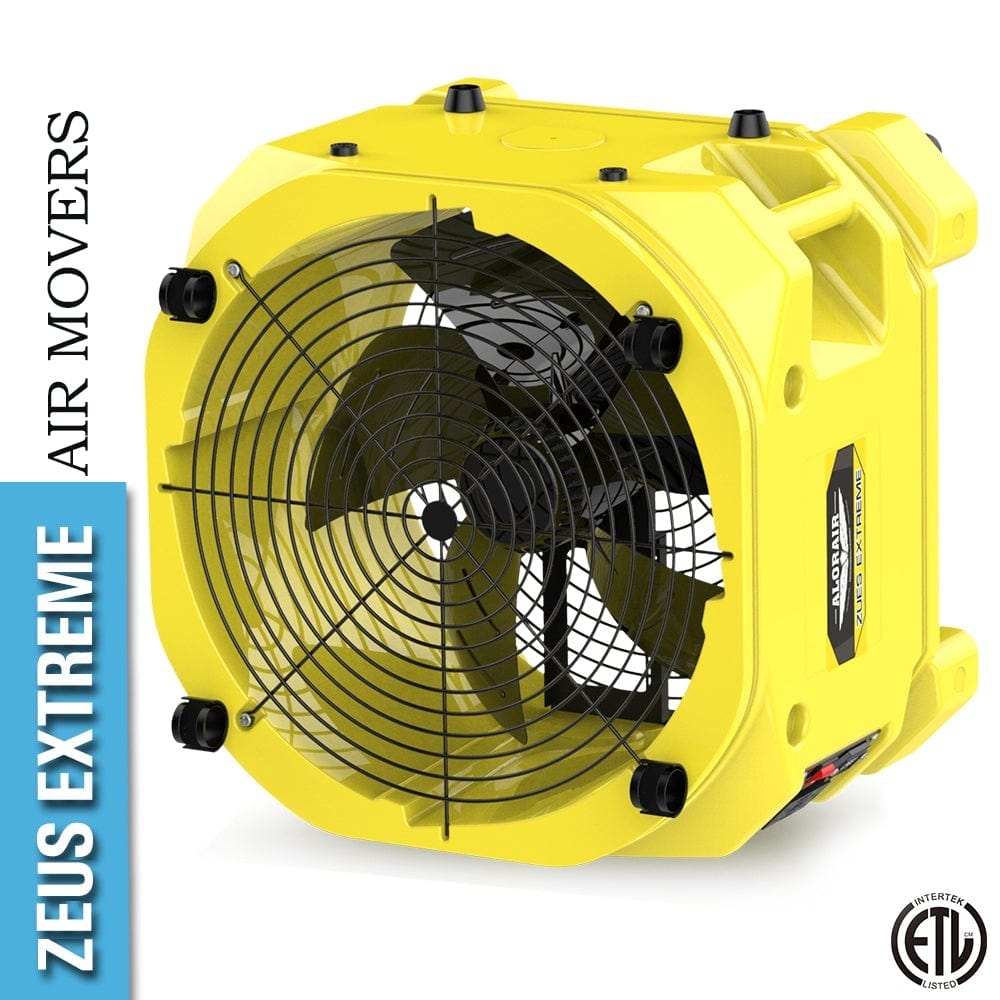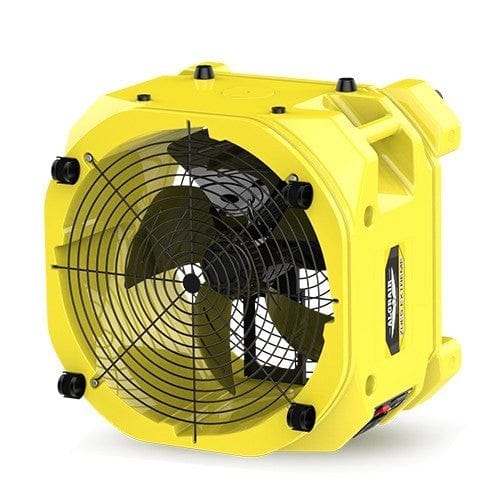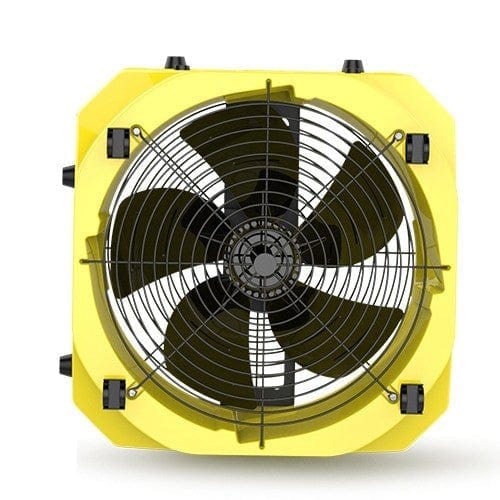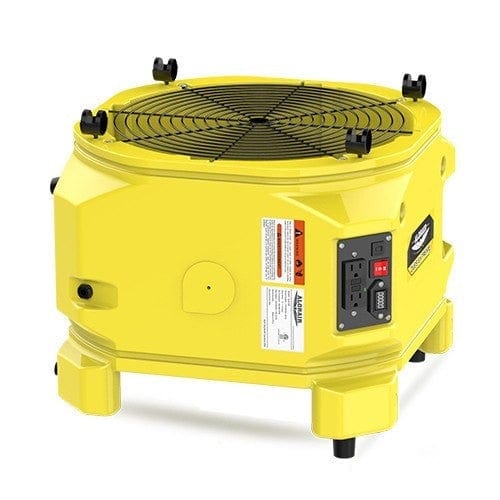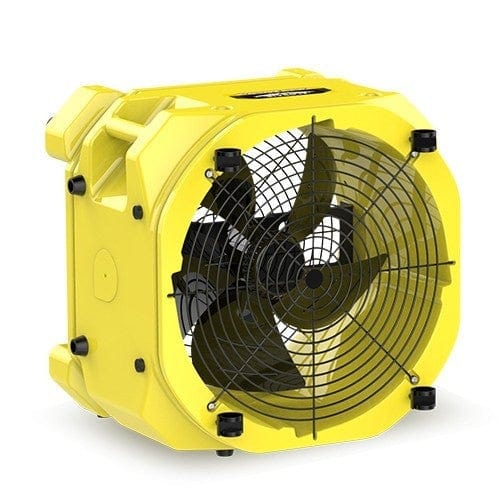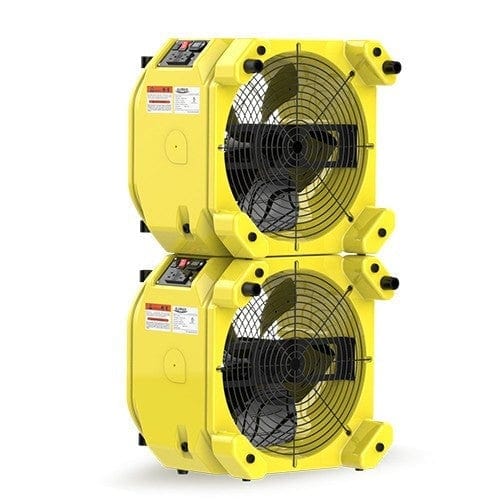 WORKS WELL AND HIGH EFFICIENCY
I really appreciate this dehumidifier, it works effectively and dries out the floor quickly, I used it to dry out the floor of my basement, it's cost-saving cause the energy consumption. I will recommend it to my friends and relatives.
PERFECT BUYING EXPERIENCE
I was really satisfied with this dehumidifier when I get it, it works well and has low-energy consumption, the after-sale service is really patient , I don't know how to use this dehumidifier when I get this machine, I put it in the living room of my house, and control the humidity of my house .
HIGH QUALITY MACHINE !
When I get this machine, I was satisfied with the small size, it is easy to be carried, the fan is so strong and can't be damaged easily, the machine can be packed well so there is no wear on the machine, great seller!
WORK AS SUPPOSED
Today I want to send my reflection about this air mover, I was attracted with the compact and small size, easy for me to carry, and fluent operation about the website, I will try the other different kinds of dehumidifier, cost-saving and high quality,don't hesitate with it if you want to buy one!