AlorAir 180 PPD Commercial Dehumidifier - Storm LGR 850
Share
Regular price

Price:

$1,099.00

Regular price

List Price: $1,399.00

Sale price

Price:

$1,099.00

You save:

$300.00 (21%)

Unit price

per
Storm LGR 850-Blue
Storm LGR 850-Blue
FINANCING AVAILABLE

Airpuria is excited to announce that we have financing options available for all customers.

If you have any questions please contact the Airpuria Team. Call: 773-337-8822 or email us at support@airpuria.com.
ALORAIR 180 PPD  Commercial Dehumidifier With Pump, 28 Gallons Heavy Duty Industrial Water Damage Restoration Dehumidifier, Smaller Size, For Homes Basements, Garages, And Job Sites, Blue/Green
✔【180 PPD Commercial Grade Dehumidifier】: This commercial dehumidifier with high airflow of 210 CFM to maximize the drying performance, is capable of removing up to 180 pints of water from the air per day at saturation (90°F, 90%) and 85 PPD @ AHAM, a top choice for the drying and water damage restoration industry in large space up to 2,300 square feet.
✔【COMMERCIAL, INDUSTRIAL, And BASEMENT USE】: With the new design and layout of the machine, the volume of the whole machine is 40% smaller than others on the market, Ideal for Removing Damp and Moisture from Flood & Restoration, Carpet Cleaning, Basements/Cellars, Laundries, De-Flooding, or anywhere you need to extract moisture at a professional level. The built-in pump lets drying work hard overnight or continuously for days at a time without you worrying about it.
✔【Design With Humanized】: The auto-restart on power failure and auto defrost features allow less supervision. Because of its compact size, Retractable Handle with wheels for transport, superior stacking features, and easy service access. Onboard storage for 19.6' power cord and 19.6' condensate hose. The standard filter is a MERV-8 high-efficiency filter.
✔【Plug-and-go Operation】: All you need to do is plug it in, turn it on, set the humidity. The AUTO ON/OFF and Memory Starting adds convenience. The auto-restart on power failure and auto Auto defrost features allow less supervision. See the GPP number on the display board at a glance.
✔【5 Years Warranty】: Safety tested our Storm LGR 850 dehumidifier is fully compliant with the electrical safety ETL. Every AlorAir dehumidifier comes with a 5-year warranty with a professional customer support team ready to assist at any time. Please feel free to contact us; you deserve the best after-sales service.
The Storm LGR 850 High-Performance Commerical Dehumidifier, the roto-molded polyethylene housing is dent resistant, offers superior durability.

EASY CORD AND HOSE STORAGE
For added convenience, the power cord and condensate hose stored on the top of the unit helps maximize your storage capacity.

AUTO ERROR DETECTION
If any problems occur during the unit running, the display panel will show error codes so you can get troubleshooting tips to address problems.

Ideal for water damage restoration projects, its high-efficiency rotary compressor ensures the maximum moisture extraction, of up to 180 pints per day (85 PPD AHAM), at the lowest running cost.

The Storm LGR 850 is the right dehumidifier to tackle water damage restoration projects of all scales and is perfect for industrial, commercial, and personal use, design with professional-grade performance and portability.

This dehumidifier has an operating temperature range of 33.8-105 degrees F and processes air at a rate of up to 210 cubic feet per minute (CFM).
The water pump basin is attached to a 20' hose for the removal of condensate across wide spaces.

This dehumidifier has a 20' power cord for access to the power supply across large spaces.

AlorAir manufactures dehumidifiers, air movers, and air scrubbers for water damage restoration applications, They are commonly used for drying applications in the cleaning, building maintenance, and restoration industries.
---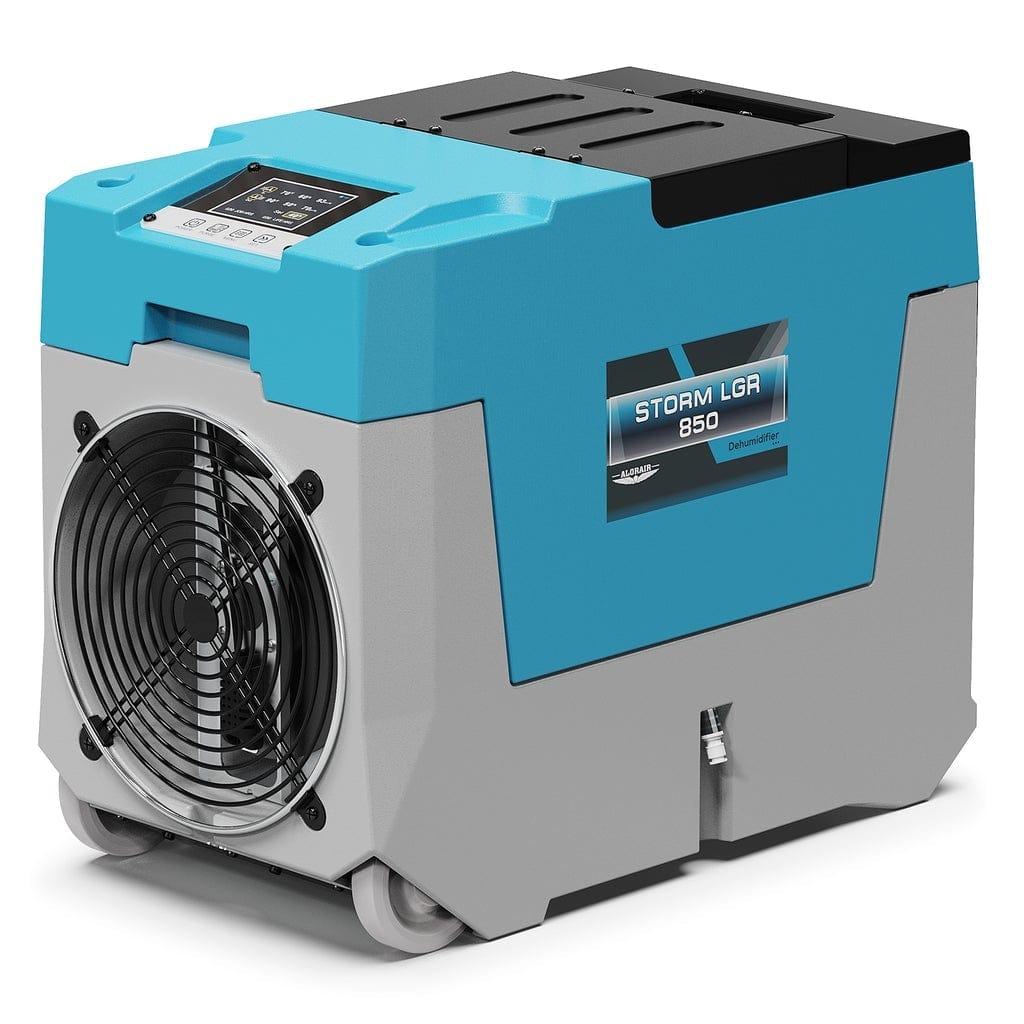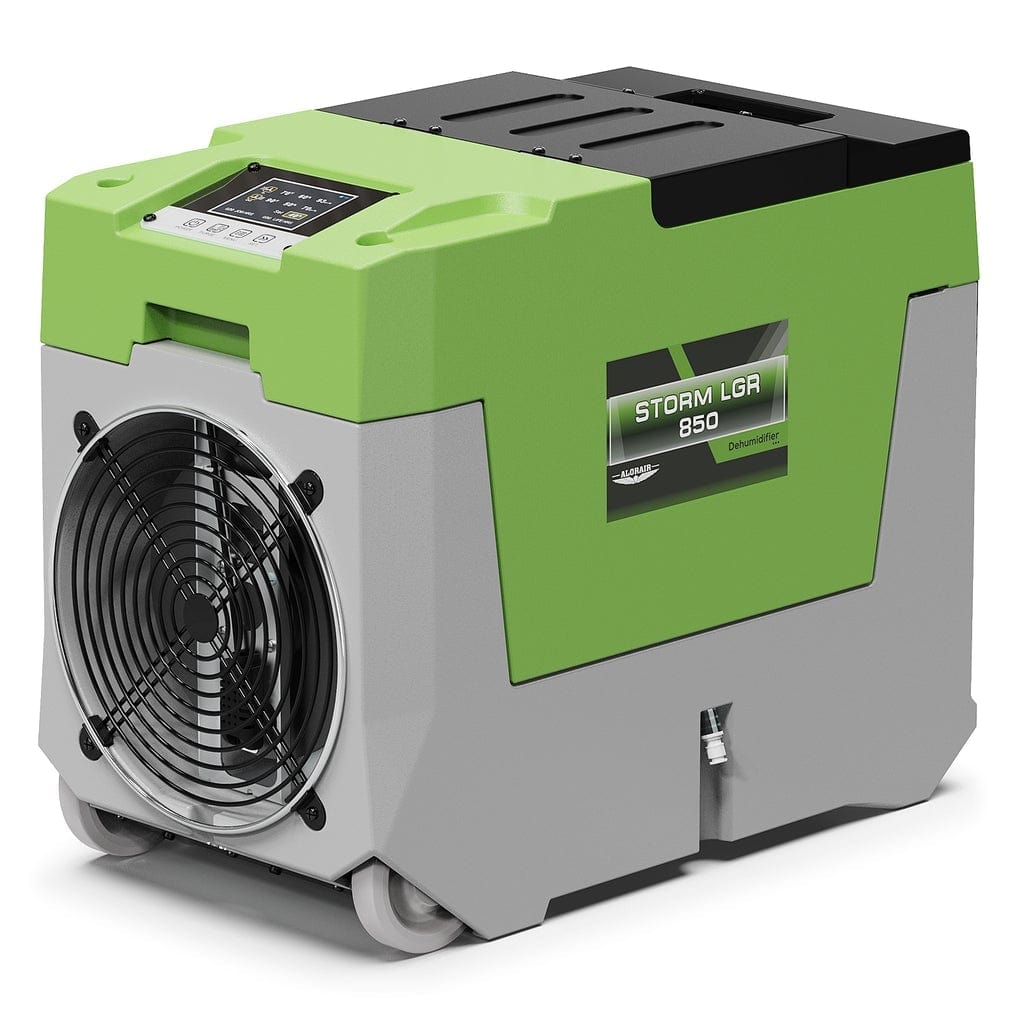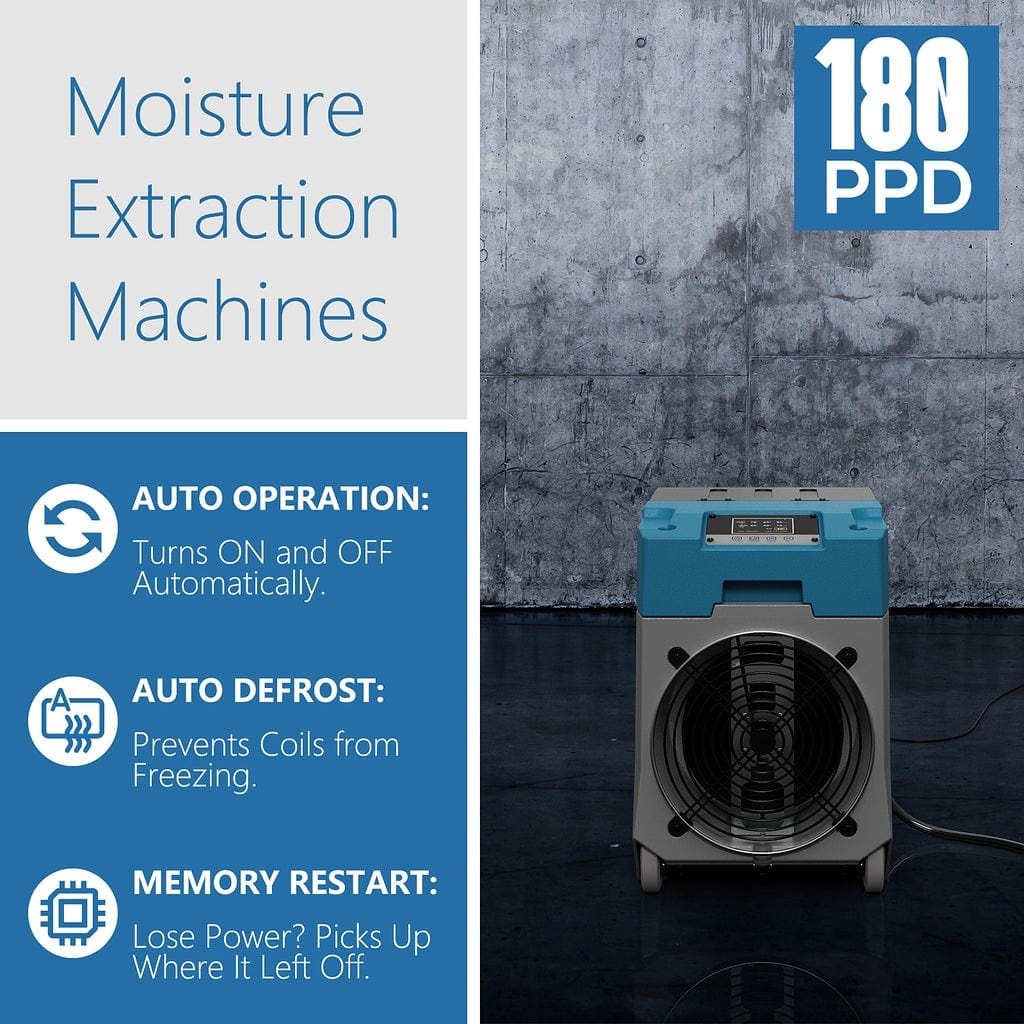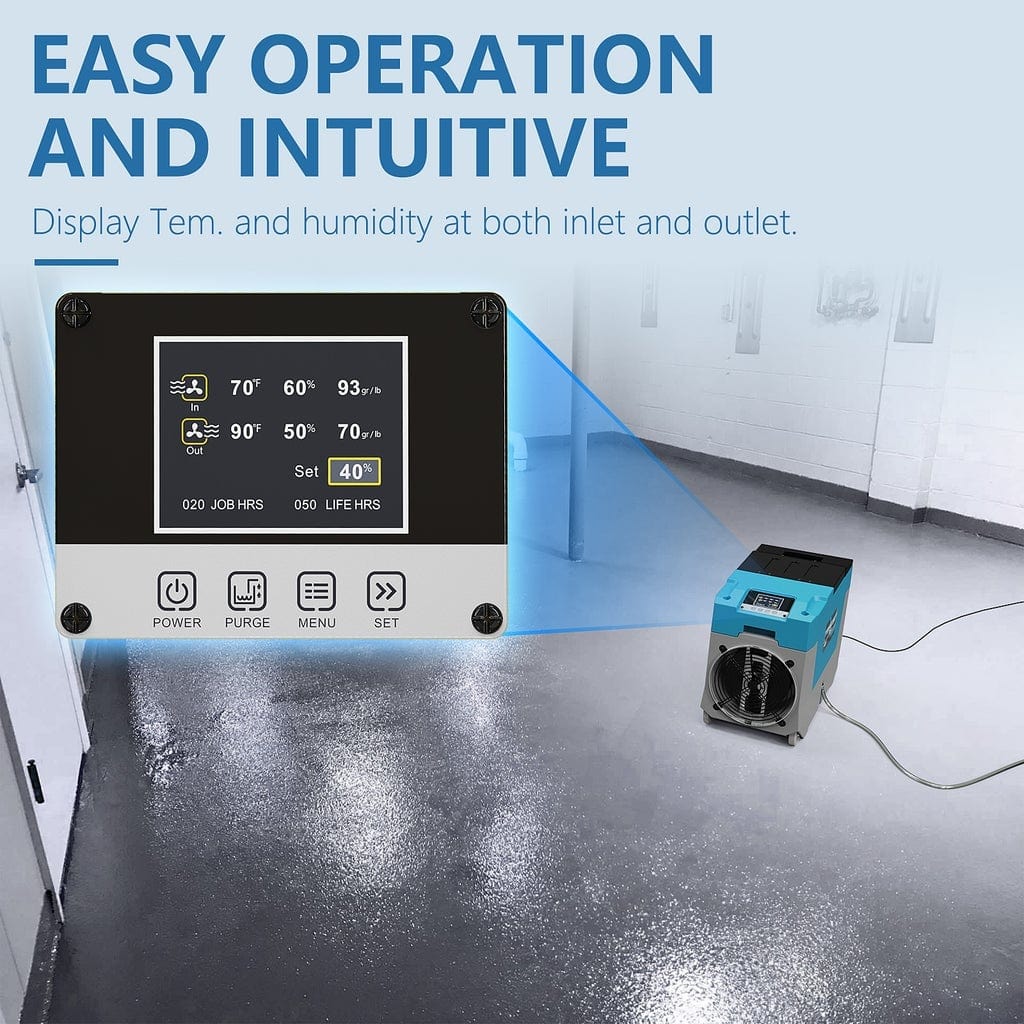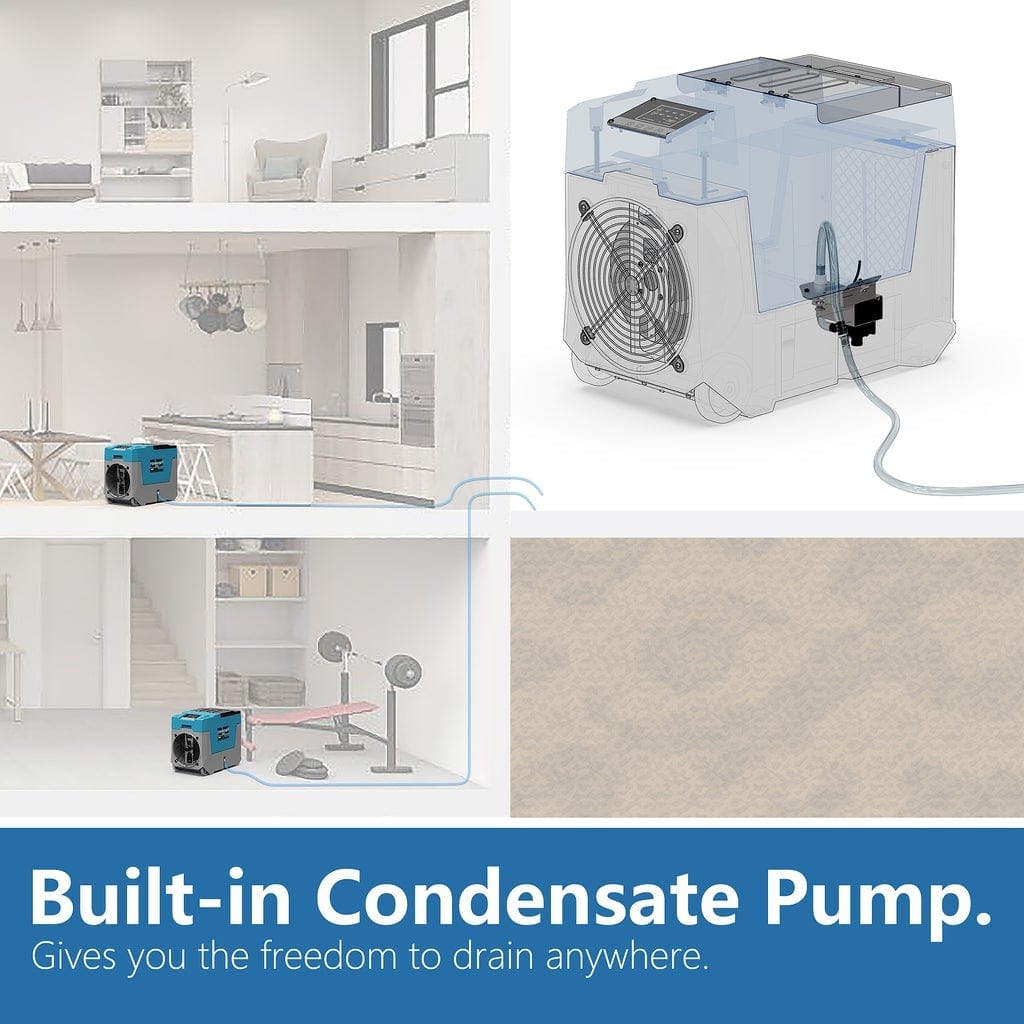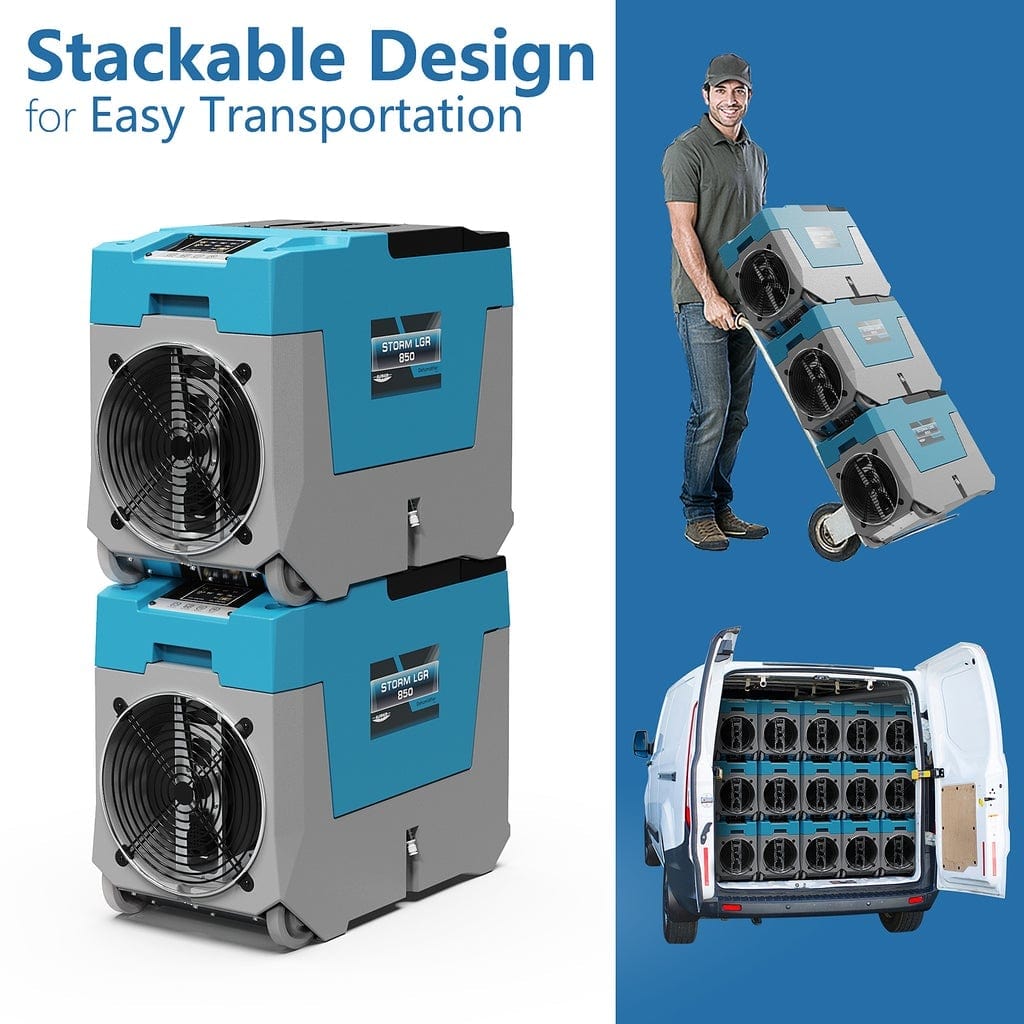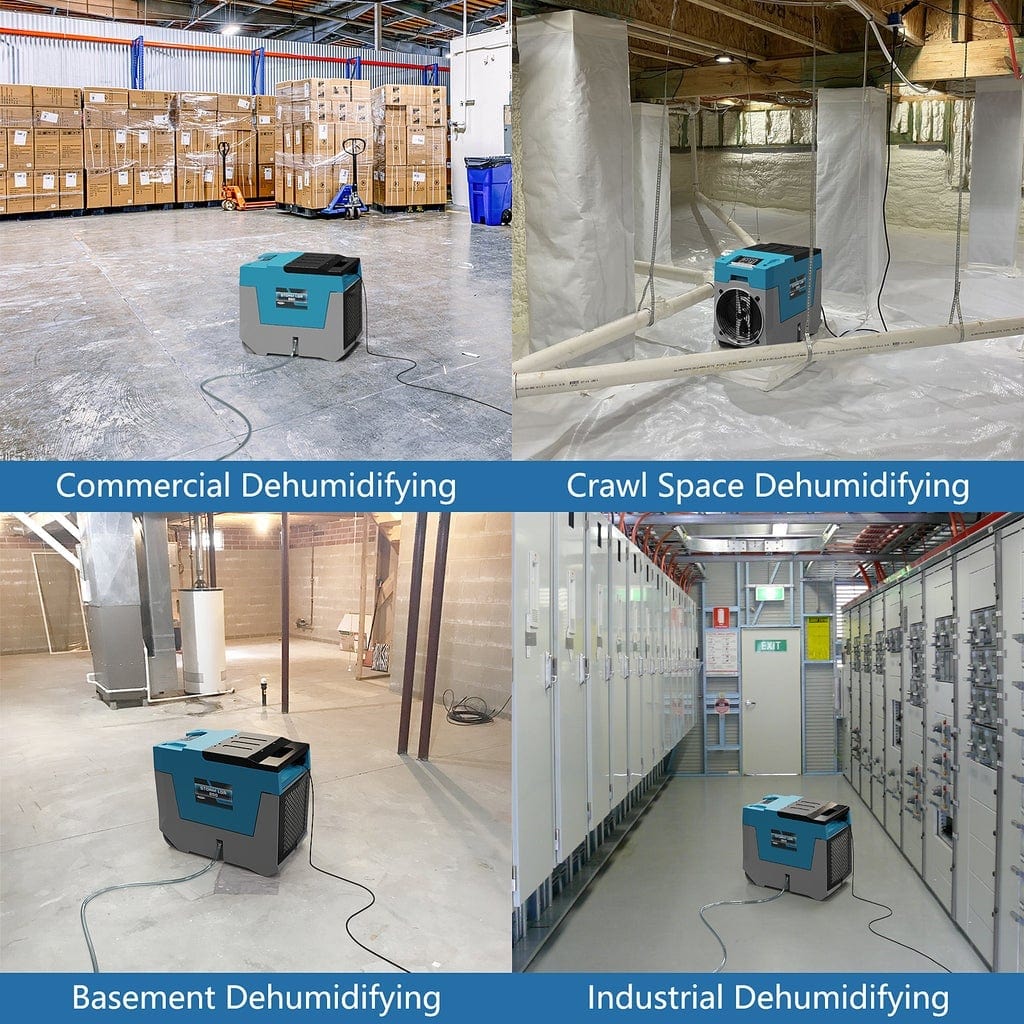 HIGHLY RECOMMENDED PRODUCT !
Highly recommended product ! When I got this dehumidifier, I don't know about the quality, after the use of one week, I found it works effectively, great machine !
THAT IS PERFECT
Extremely convenient and easy to use the website, I was so happy to join it and use this dehumidifier, I will use it all the way.
PLEASED MACHINE !
Now we want to talk about the quality and service,
I appreciate with the patient service, they can tell me the steps patiently, and I can operate it fluently, I need to buy one more in the next week.
BEST ONE
I have tried many different kinds of dehumidifiers from Amazon, but I can't find the most satisfying one, until when I use this one, it operates effectively, and I can use it fluently, it's recommended by my friend, if you want to buy it, do it now !