Alorair Smart WI-FI 125 PPD Industrial Commercial Dehumidifiers - Storm LGR 1250X-WIFI
Share
Regular price

Price:

$1,677.00

Regular price

List Price: $1,999.00

Sale price

Price:

$1,677.00

You save:

$322.00 (16%)

Unit price

per
Storm LGR 1250X-Red-WIFI
Storm LGR 1250X-Red-WIFI
FINANCING AVAILABLE

Airpuria is excited to announce that we have financing options available for all customers.

If you have any questions please contact the Airpuria Team. Call: 773-337-8822 or email us at support@airpuria.com.
✔【264 PPD Dehumidifier & Smart Wi-Fi Control 】: MONITOR THE RESTORATION PROCESS ON THE GO! Our free AlorAir DryEasy mobile app is included with the unit upon purchase. Removal 264 pint at saturation condition and 125 PPD at AHAM only with 8.1 A, super-efficient system, roto-molded polyethylene housing.
✔【Commercial, industrial, and personal use】: Ideal for removing damp and moisture from Flood & Restoration, Carpet Cleaning, Basements/Cellars, Laundries, De-Flooding, up to 3,000 sq. ft... Built-in Pump. DryingWork hard overnight or continuous for days at a time without you worrying about it.
✔【Design with humanized】: Because of its compact size, Retractable Handle with wheels for transport, superior stacking features, and easy service access. Onboard storage for 20' power cord and 20' condensate hose. The standard filter is a MERV-8 high-efficiency filter.
✔【Easy Read & Operation】: It has no complicated function button, Temperature, and Humidity Display at Both Inlet and Outlet Side, Ideal for water damage restoration projects, The clear LCD display, easy to read even from a far distance. ★Please remove the protective film before use. ★
✔【5 Years Warranty】: Our product is designed with a heavy-duty roto-mold technology that we with a 1-year and 5-year housing. We believe in quality and after-sales-service, It is sure to last long and still keep its shape look.

ALORAIR is glad to introduce the industry dehumidifier with APP control faction.
DEHUMIDIFDICATION PROCESS MADE EASIER!

The Storm LGR 1250X High-Performance Commerical Dehumidifier, the roto-molded polyethylene housing is dent resistant, offers superior durability.

Description
Ideal for water damage restoration projects, its high-efficiency rotary compressor ensures the maximum moisture extraction, of up to 264 pints per day (125 PPD AHAM), at the lowest running cost.

The Storm LGR 1250X is the right dehumidifier to tackle water damage restoration projects of all scales and perfect for industrial, commercial, and personal use, design with professional-grade performance and portability.

This dehumidifier has an operating temperature range of 33.8-105 degrees F and processes air at a rate of up to 325 cubic feet per minute (CFM).

The water pump basin is attached to a 20' hose for removal of condensate across wide spaces.

This dehumidifier has a 20' power cord for access to power supply across large spaces.


Features
✔ Large water removal capacity up to 264 pints (Saturation) per day
✔ Auto-Diagnosis System: Get troubleshooting tips by the error codes
✔ Auto Defrosting Function allows low-temperature operation
✔ Turn-ON/OFF Automatically
✔ MERV-8 Filter: Protects internal components from the damage of dust
✔ Continuous Pump Drainage: Drain Hose Included
✔ Rugged Housing: Practically indestructible, resists dents and scratches
✔ Easy Mobility: Retractable Handle, 2 Wheels

Applicable Places:

⊙ Large basements, warehouses, garages, attic, etc.

⊙ Office, workshop, schools, supermarkets, restaurants, gymnasiums, etc.

⊙ Museums, libraries, art galleries, archives, computer rooms, labs, etc.

⊙ Any area affected by high humidity from flooding or water leakage

Warm Tip: The amount of daily water removal varies depending on environmental conditions
---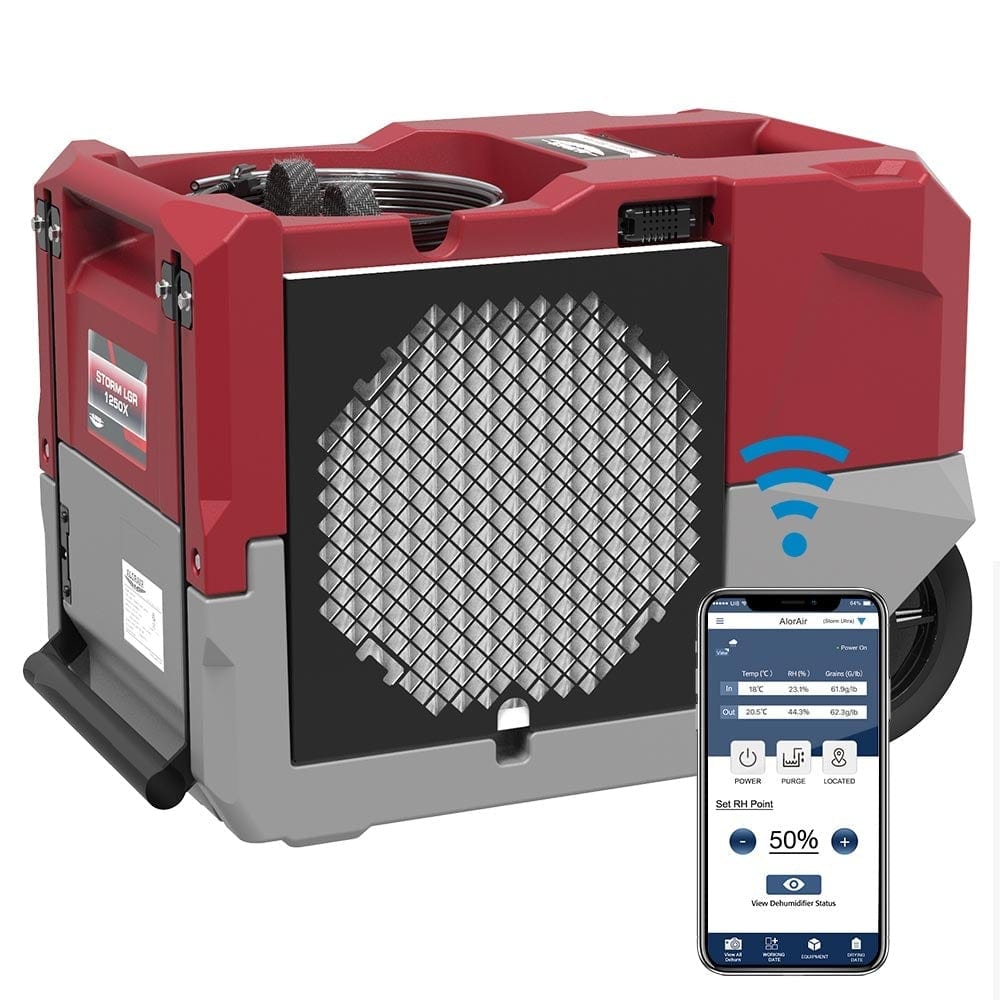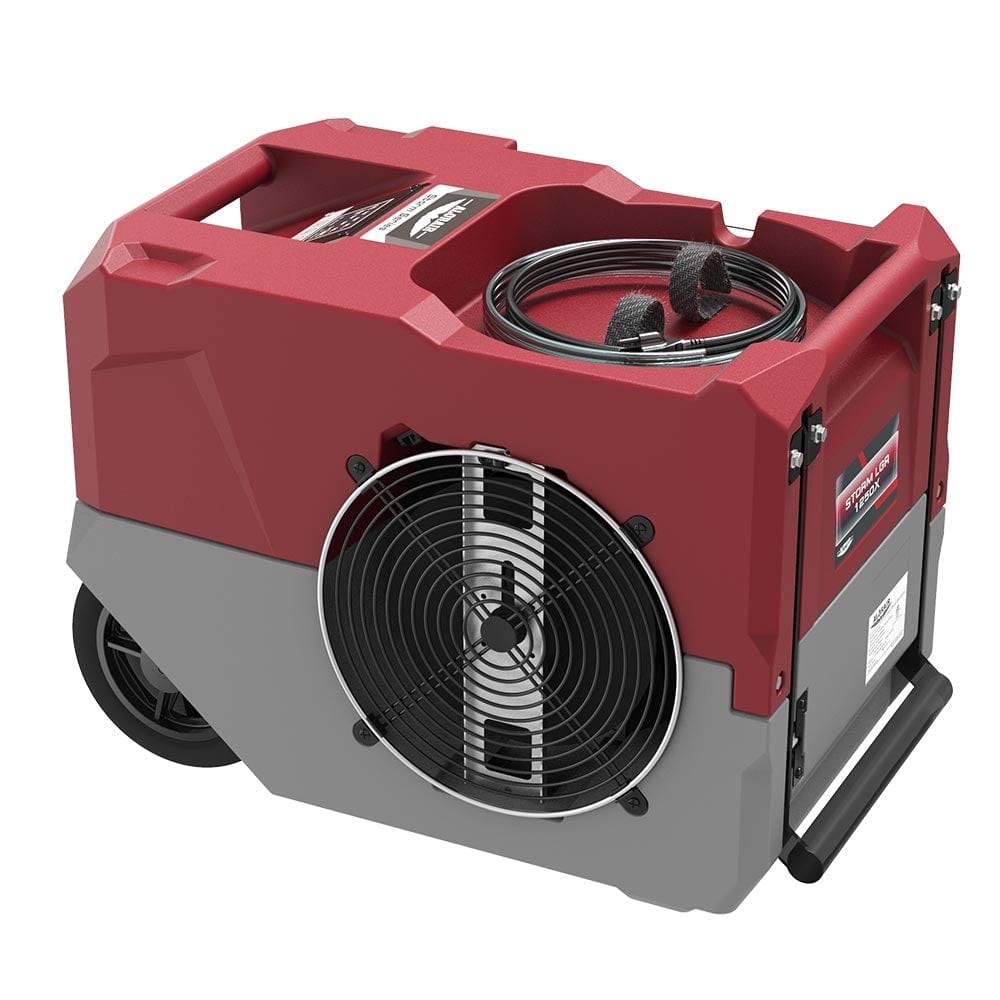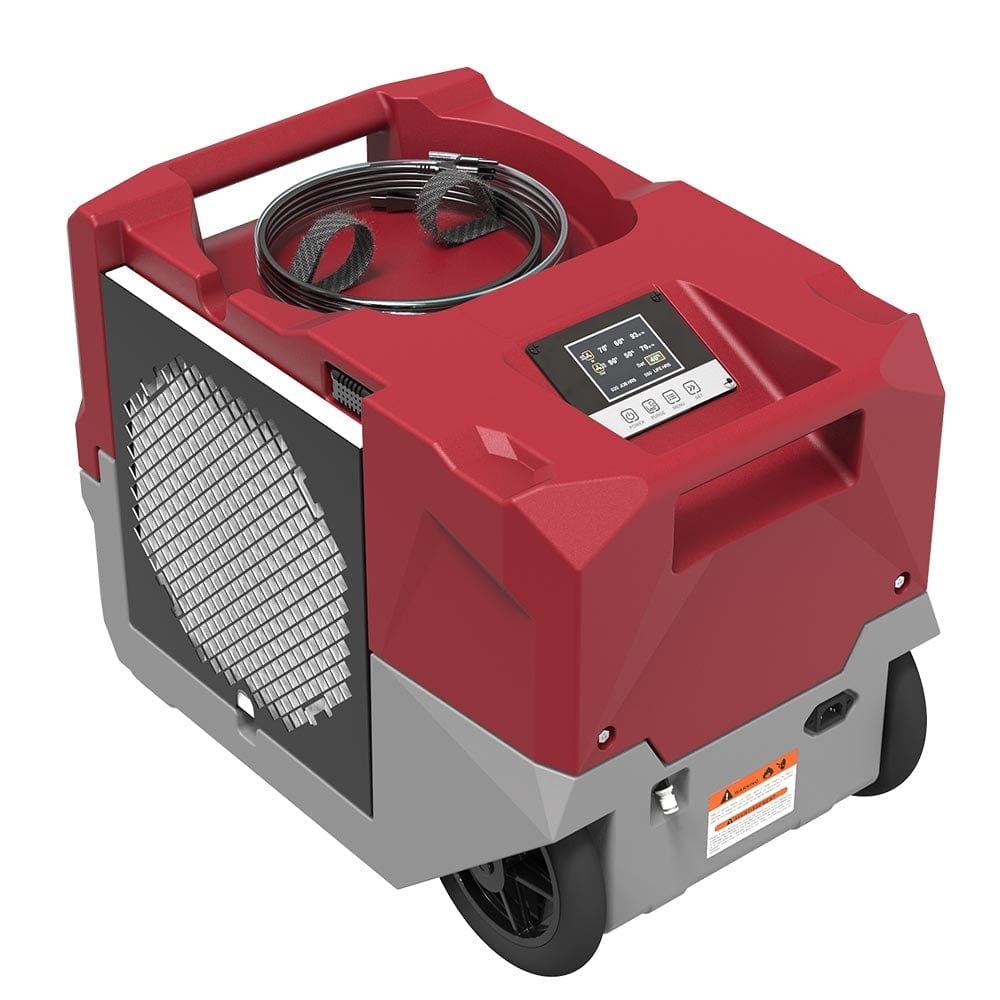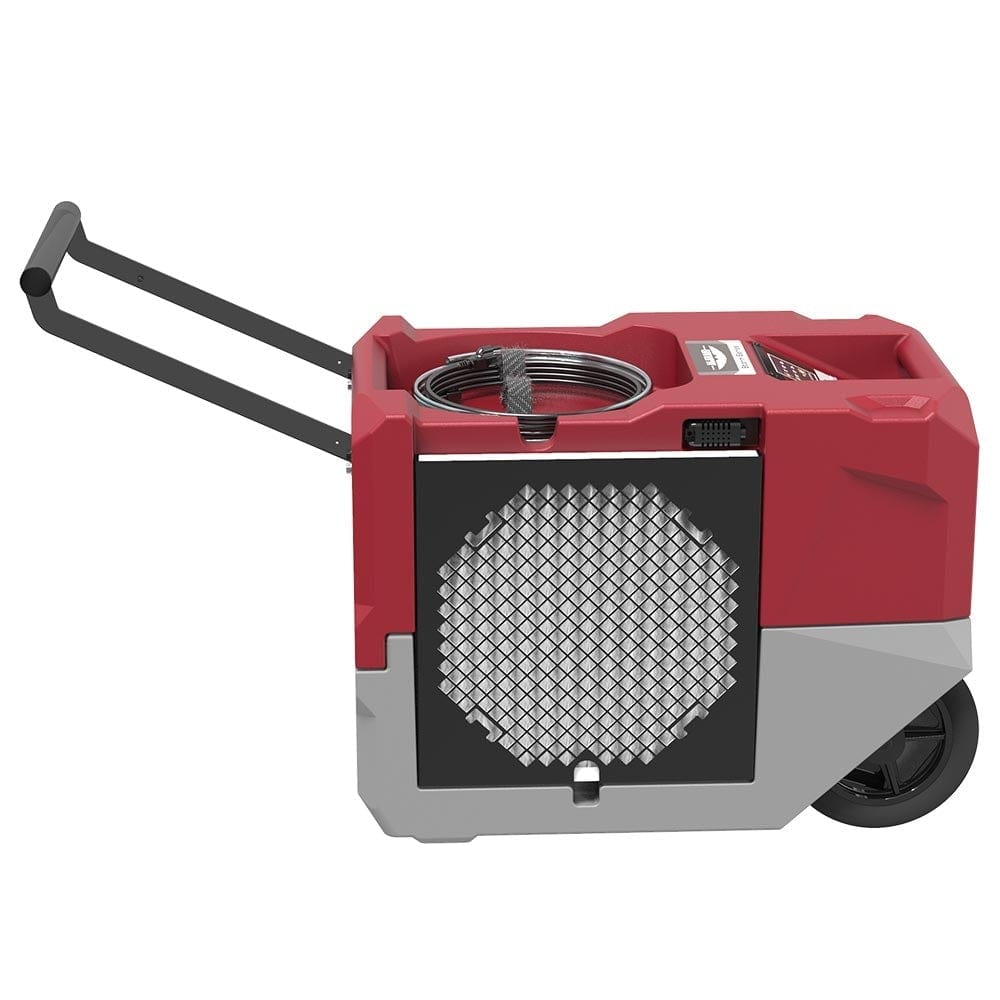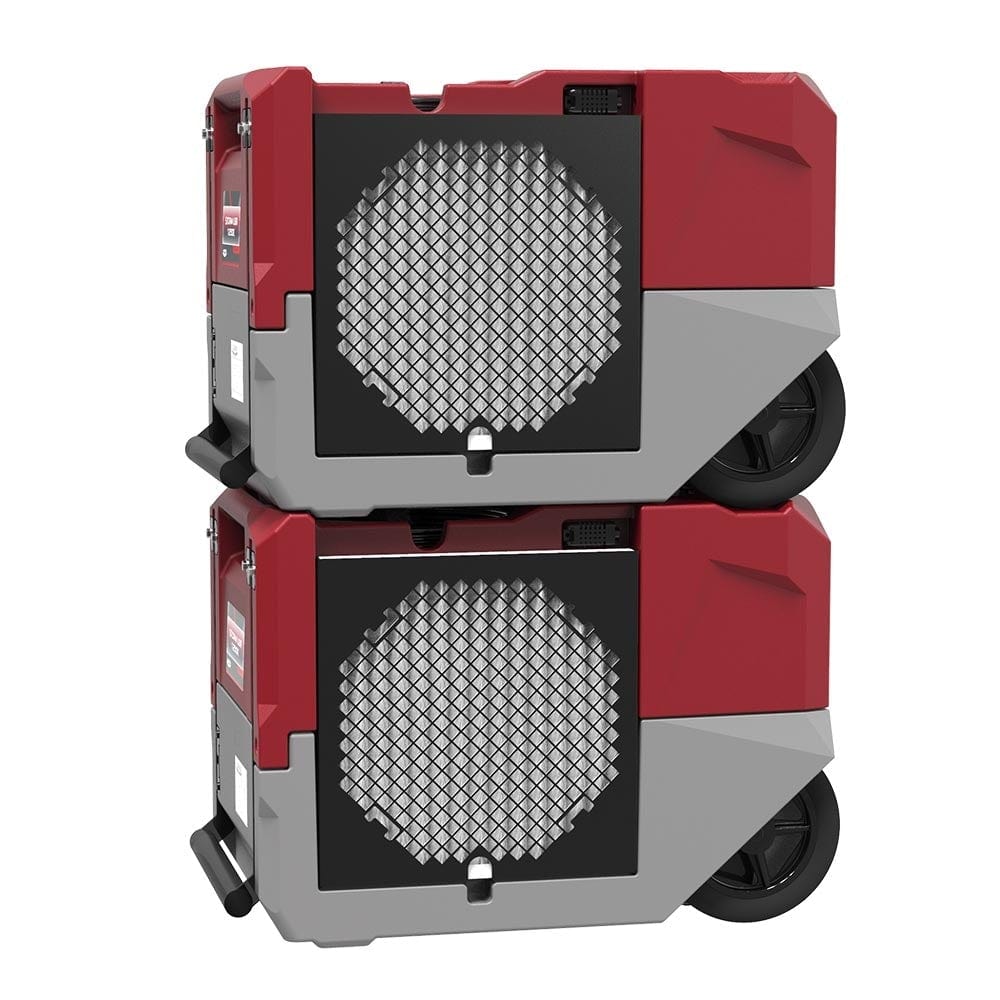 THE PERFECT SOLUTION
This dehumidifier combines high-tech design with professional-grade performance. This is the first choice for residential work and recovery work and can provide perfect help and solutions.
GOING STRONG
We've had this plugged in and running constantly for a few months in our basement. It's been a wet spring and summer and the dehumidifier is doing its job. I don't find it to be overly noisy, but it is in an unfinished basement. I connected a hose to the back so that it self drains! Before, We had been using an old dehumidifier that the previous owners left - it had a sticker that looked like it came from a garage sale. It didn't fire up again this spring, but we were due to join this century's technology.
WORKING GOOD!
I purchased the ALORAIR LGR commercial dehumidifier and so far, this elegant product works as described. I bought a few cheaper dehumidifiers in the past, and they all stopped working after two or three years, which prompted me to upgrade to ALORAIR LGR, and I hope it will become a long lasting device.
We use a dehumidifier to remove moisture from the air in our house on the coast of Oregon, where the humidity can cause mold spots on clothes, etc. We connect them to a timer so that they run for about 10 hours a day and drain them continuously into the floor drain through a hose. I directly connected the hoses at an appropriate angle, which is very good and I completely liberated my hands.
GREAT FOR OUR DAMP BASEMENT!
This dehumidifier didn't require much set up and is easy to use. It is great for for our damp basement and does a great job removing some of the moisture. I really like the look and sleek edges because it isn't an eyesore in our beautifully finished basement. It also has wheels and can easily be relocated. Overall, this product is easy to use, does a great job. I am happy with this purchase.
PORTABLE DEHUMIDIFIER !
Lucky choice! This dehumidifier works effectively, it was packed well when I received it. I was also satisfied with the after-sale service, they are patient and friendly, I have had it for one week, it controls the humidity well, I will buy one more in the next week.