AlorAir Storm SLGR 850X Commercial Dehumidifier 180 PPD with Wi-Fi
Share
Regular price

Price:

$1,599.00

Regular price

List Price: $1,999.00

Sale price

Price:

$1,599.00

You save:

$400.00 (20%)

Unit price

per
Storm SLGR 850X-Yellow-WIFI
Storm SLGR 850X-Yellow-WIFI
FINANCING AVAILABLE

Airpuria is excited to announce that we have financing options available for all customers.

If you have any questions please contact the Airpuria Team. Call: 773-337-8822 or email us at support@airpuria.com.
ALORAIR COMMERCIAL DEHUMIDIFIER 180 PPD, SLGR Technology, Built-in Pump, App Controls, Includes Drain Hose And Merv-10 Filter - Ideal For Large Basements, Garage Or Industrial Spaces And Job Sites, Storm SLGR 850X
✔【New advanced SLGR technology】: Storm SLGR 850X dehumidifier uses SLGR (Super Low Grain Refrigerant) technology to remove more water from the air and consume less power than previous designs. This commercial dehumidifier removes 180 PPD (Saturation), 85 Pint (AHAM) while drawing only 5.9 amps of electricity. Truly achieve small size big performance.
✔【App Control】: In addition to the performance benefits and tough compact size, the dehumidifier has a Smart Wi-Fi App Control, Monitor, and control your machine, wherever you are. Maintaining a healthy 25%-80% humidity range has never been easier! Ideal for removing damp and moisture from flood & restoration, carpet cleaning, basements/cellars, Laundry, de-flooding, or anywhere you need to extract moisture at a professional level.  
✔【Dehumidifier with pump for easy drainage】: There is no doubt how a commercial dehumidifier with a built-in pump can ease your life. The build-in pump is the key 'set it and forget it' feature.
✔【Plug and go, easy read & operation】: Simplified user controls include a large LCD display and APP control.-It has no complicated function button, temperature, and humidity display at both Inlet and outlet sides, is ideal for water damage restoration projects, has a clear LCD display, easy to read even from a far distance, so you can get any job site done with just a few buttons.
✔【5 Years Warranty】: Safety tested our Storm SLGR 850X industrial dehumidifier is fully compliant with the electrical safety ETL. Every AlorAir dehumidifier comes with a 5-year warranty with a professional customer support team ready to assist at any time. Please feel free to contact us. You deserve the best after-sales service.

Monitor the Restoration Process on the go!

Connection modes
Generally, the app can be connected through two options: Direct connection and Wi-Fi connection.

Add New Work Plan
It can be accessed from the google play store or App store. Once downloaded and installed, all you will need to do is to enter your work plan. To do this, you will need to click on Add New Work Plan. Here, you will enter the work plan details including contacts and have the info saved.

Chamber Graph Trends
The drying log is where you will enter your daily readings. The outside conditions will be pulled from the nearest station. Smart dehumidifiers will send their information to the drying log.

List of current team members
This can be found under my team. It allows you to invite new members that want to join your team. Here, you have the ability to dissolve and move the team. As an administrator, you can also add or remove any member from the team.
With 180 PPD large water removal capacity and rugged road-mold exterior, SLGR 850X Commercial Dehumidifier is built for high-performance dehumidification to withstand even the most humid of places.
The AlorAir Storm SLGR 850X has an integrated retractable handle and wheels, as well as onboard storage for the power cord and condensate hose! This unit removes 85 PPD@AHAM, uses only 6.48 Amps, and weighs a mere 70.5lbs. The Storm SLGR 850X has 210 CFM of airflow and a built-in pump and MERV-8 filter.
Microchannel Condenser Technology
The Precooling Circuit Technology allows us to pack so much performance into such a small dehumidifier. The use of microchannel condenser technology can improve the 50% dispersion effect of the condenser, 30% heat exchange area, and 50% refrigerant quantity. When the SLGR microchannel is combined, the efficiency of the dehumidifier can be increased by 30~50%.

UNIT FEATURES
Memory Start.

Turn-ON/OFF Automatically.

Big LCD Control Panel.

See the GPP number on the LCD display at a glance.

Smallest Size: 21.2" D × 17.3" H × 11.6" W

Operating Range: 33.8°F to 110°F

Functioning Humidity Range: 35~95%

AUTO ERROR DETECTION
If any problems occur during the unit running, the display panel will show error codes so you can get troubleshooting tips to address problems.
---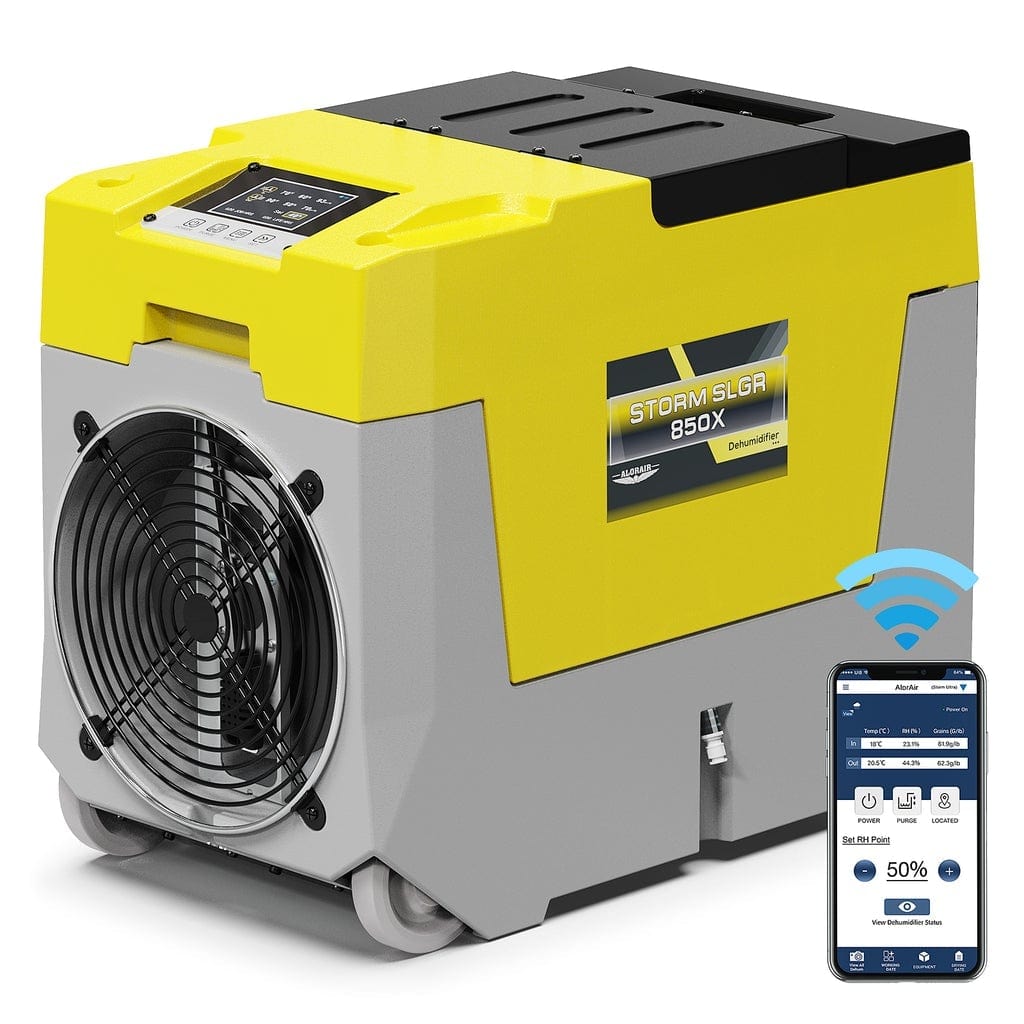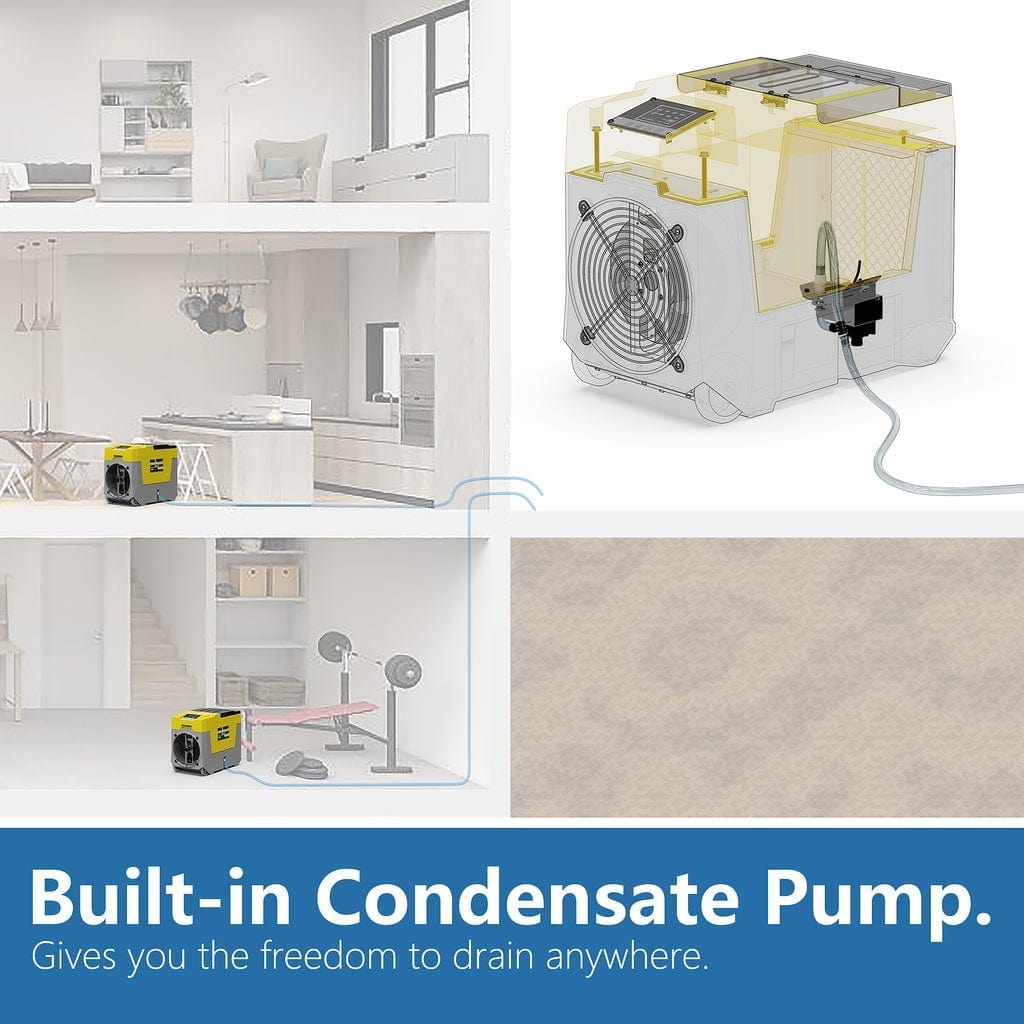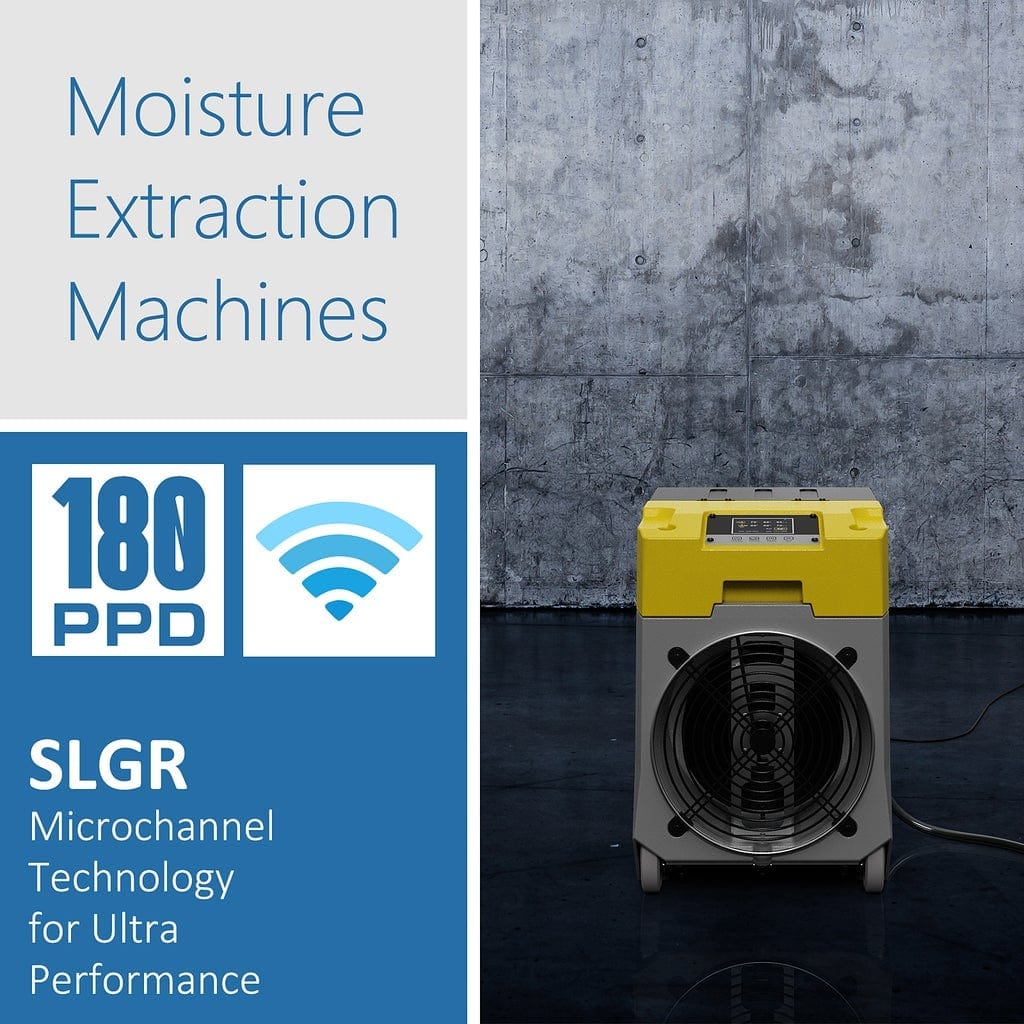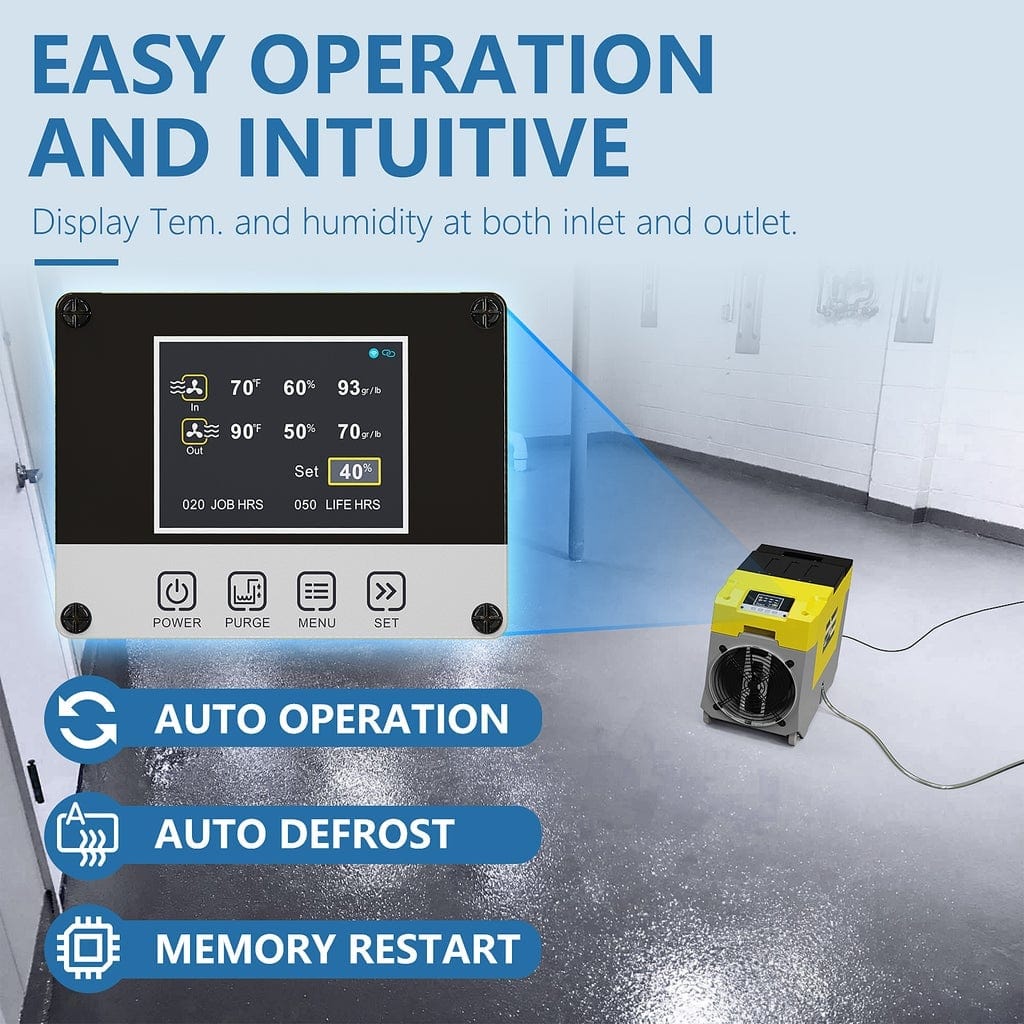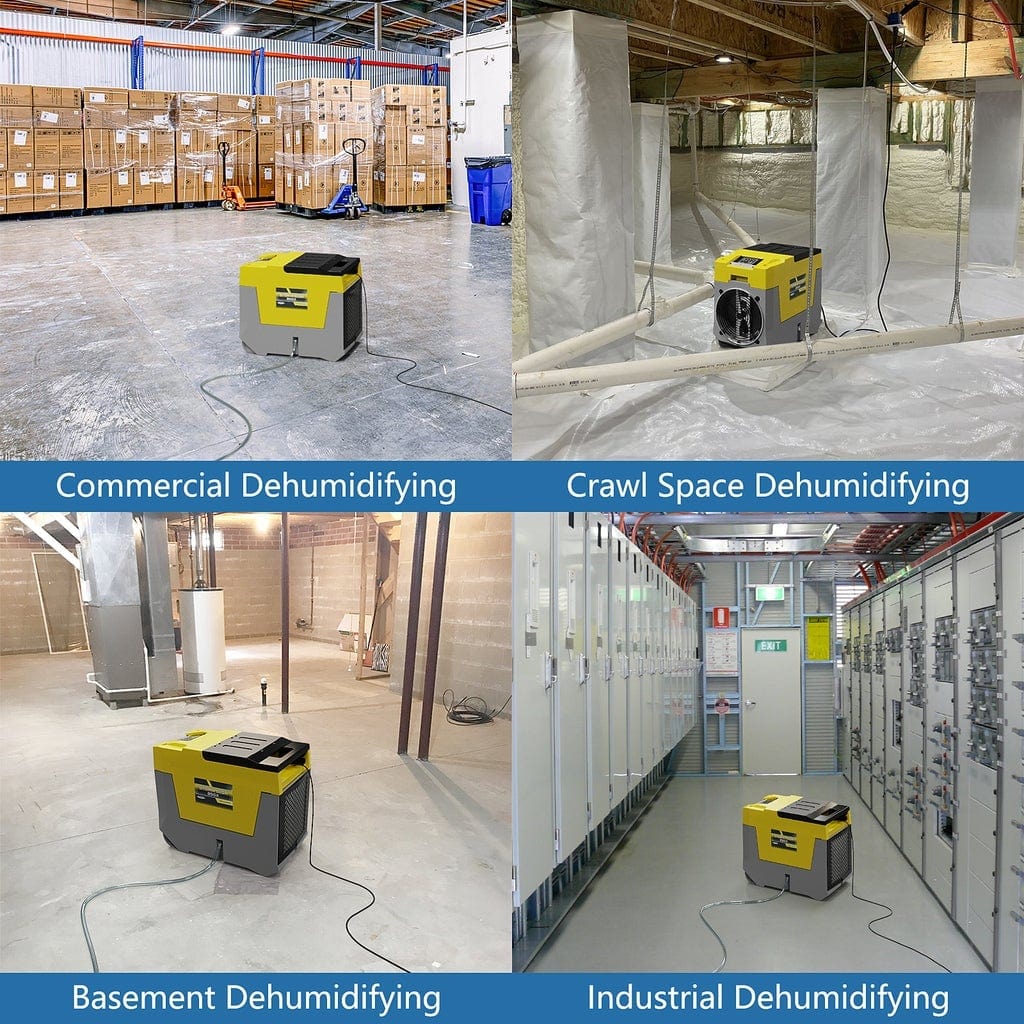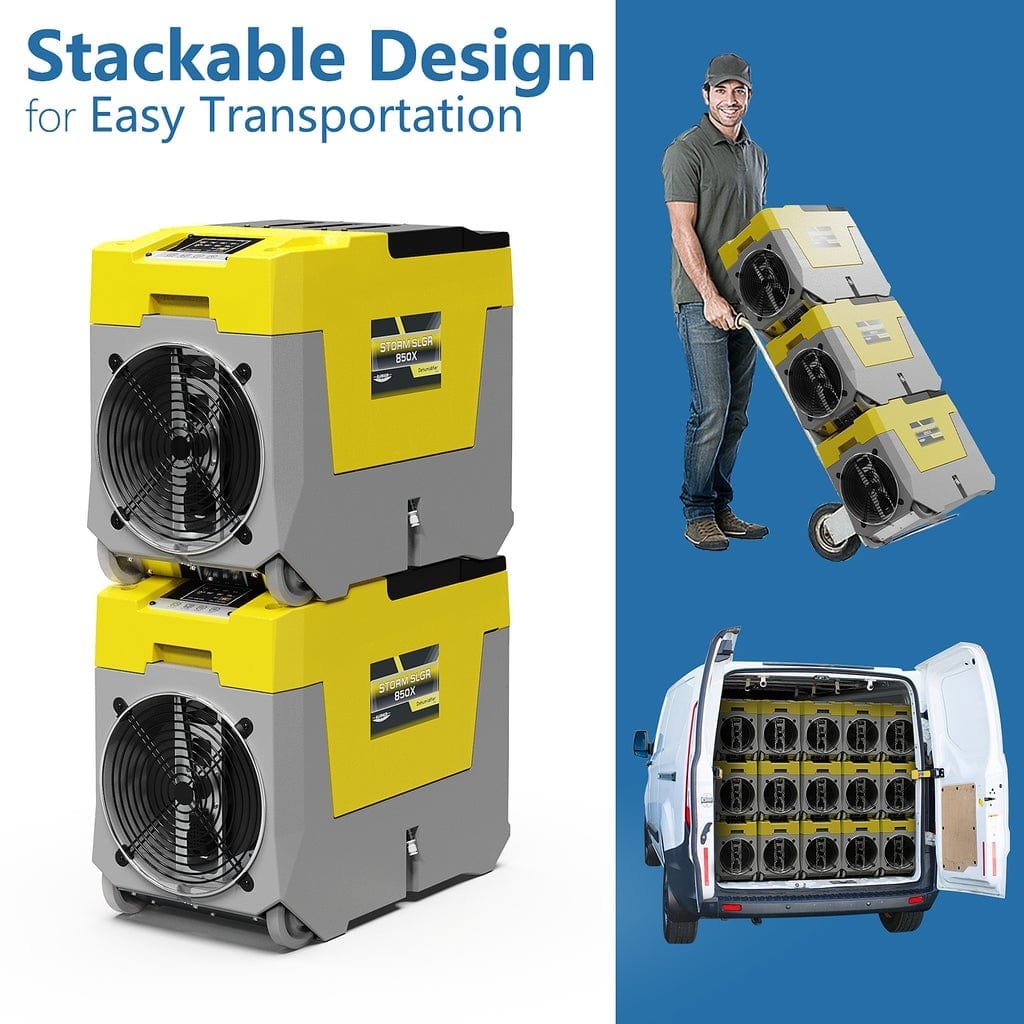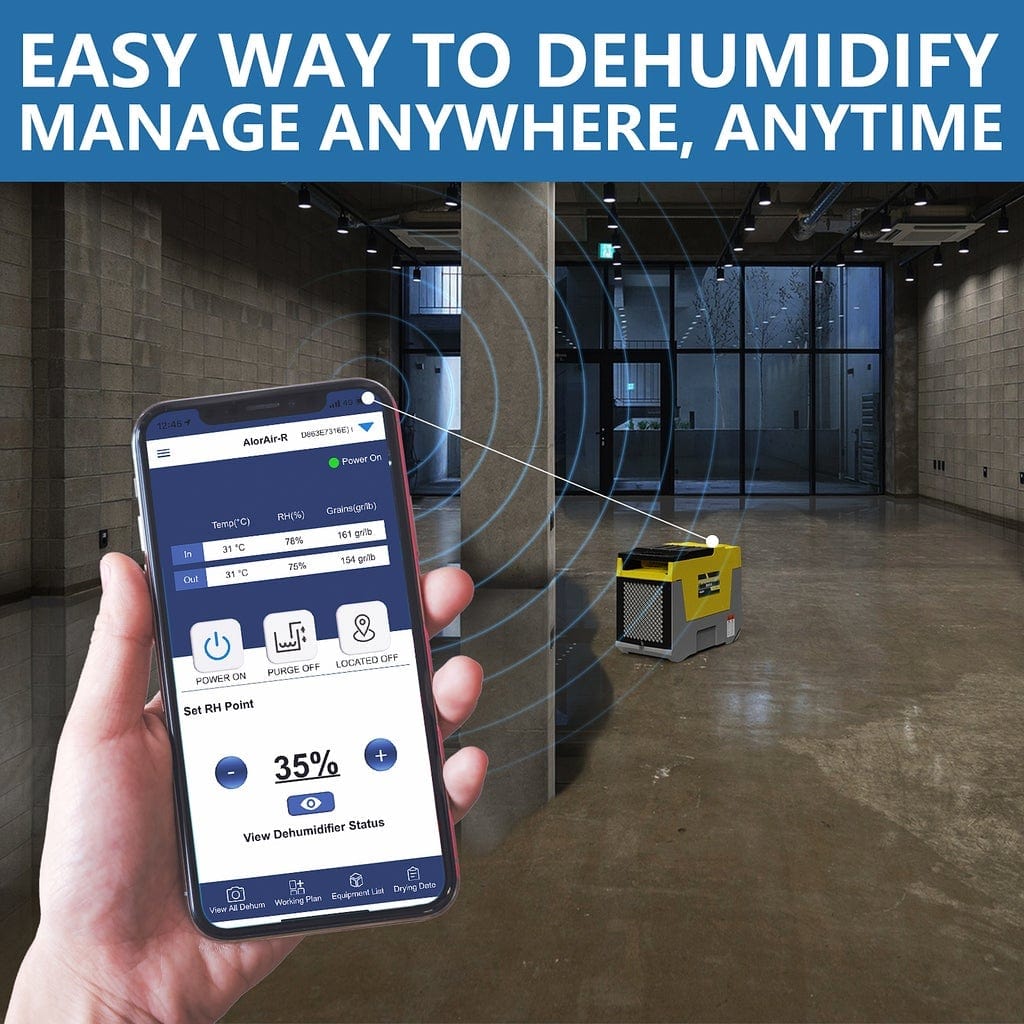 IDEAL FOR WET HOUSES
I recommend this product to anyone struggling in a humid environment. The product does its job. Know the size of your house to see if the product is right for you. I have not read other reviews of this product, but please make sure you research. Before that, I did a lot of research before choosing this product. If you know the area to be dehumidified, it will come in handy and save you a lot of time.
GREAT SERIVICE AND HIGH QUALITY
Great and high-quality product, I was so lucky to buy this kind of dehumidifier, it dries out the floor and works effectively, so I will choose it for all the way, I really appreciate it, highly recommended!
GREAT DEHUMIFIER AND SERIVICE
It was a surprise ! I really appreciate the high efficiency, it is so cost-saving, cause I found the decrease of the bill. As for this dehumidifier, I was recommended by my friends, it totally exceeded my expectation, favorable price with high-quality !
PERFECT PRODUCT !
Perfect product! I don't know how to express the quality, but I was satisfied with the quality, the compact and small size, easy to carry it from one room to another room, highly recommended !
DOING A GREAT JOB !
I have been using this dehumidifier for one year, well constructed and design, I will choose it all the way, and recommend it to my friend.