Alorair UNI-P Dry Renegade 160X Commercial Dehumidifier - Uni-P Renegade 160X
Share
Regular price

Price:

$2,288.00

Regular price

List Price:

Sale price

Price:

$2,288.00

Unit price

per
Notify me when this product is available:
Uni-P Renegade 160X
Uni-P Renegade 160X
FINANCING AVAILABLE

Airpuria is excited to announce that we have financing options available for all customers.

If you have any questions please contact the Airpuria Team. Call: 773-337-8822 or email us at support@airpuria.com.
Product Description:
160 Pint Dehumidifier
- Ideal for water damage restoration projects, its high-efficiency rotary compressor ensures the maximum moisture extraction Dry anywhere: Ideal for removing Damp and Moisture from water damage Restoration, Carpet Cleaning, Basements/ Cellars, Laundries, Drying Furnishing, Offices, Laboratories, Tradesmen, Garages.
Convenient
– This dehumidifier is packed with an automatic water pump, digital panel, compact electrical control with auto restart, hour counter, RH, and temperature sensors, so you can get any job site done with just a few buttons.
WATER DAMAGE RESTORATION
– From your basement to your attic or your bathroom to outside in your garage, our dehumidifier will help you restore your whole house.
WARRANTY- Our product is designed with a heavy duty roto-mold technology that we guarantee with a 1-year warranty and a 5-year housing Warranty.
Commercial And Industrial Use
- Designed to withstand the rigors of the toughest spaces, the unit can go into construction zones and buildings damaged by flooding and other water accidents and work hard overnight or continuous for days at a time without you worrying about it.
BUILT-IN CONDENSATE PUMP
Your Uni-P Renegade 160X Commercial Dehumidifier is equipped with an integral condensate pump designed to pump water from the dehumidifier out to the desired drain. With a 20' lifting distance, the condensate pump gives you the freedom to drain anywhere.

EASY CONTROL PANEL
SET IT AND FORGET IT control automatically starts dehumidification when humidity above target is sensed. After auto or non-auto turn on, the dehumidifier will start or restart with the setting data before the outage, no need to reset the data.

EASY FILTER ACCESS
Unplug the unit, slide out the MERV-8 Filter. Replace as necessary- we recommend checking the filters at least 1x/year. In addition, Buy a MERV-8 Filter for Dehumidifier accessories Replacement.

EASY CORD AND HOSE STORAGE
You can store the pipe and power line in the top box. This Water Damage Restoration Dehumidifier designed with a rigid handle and semi-pneumatic wheels to facilitate transport

What's in Package:

Uni-P Dry Renegade 160X x 1
Drain hose x 1
MERV-8 Filter x 1
Power Cord x 1
---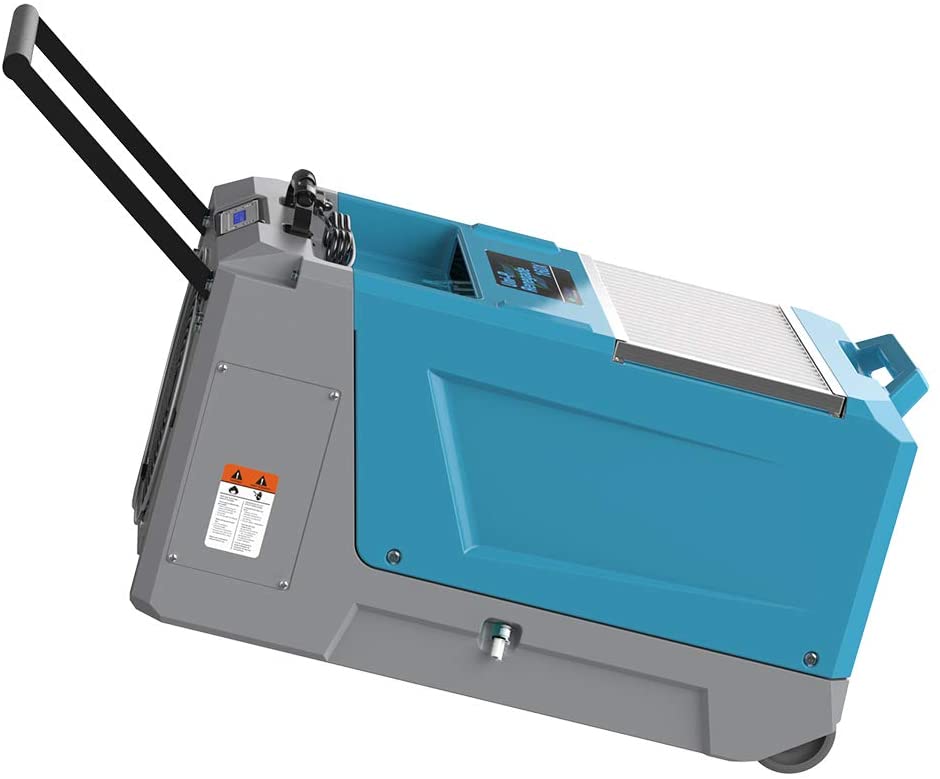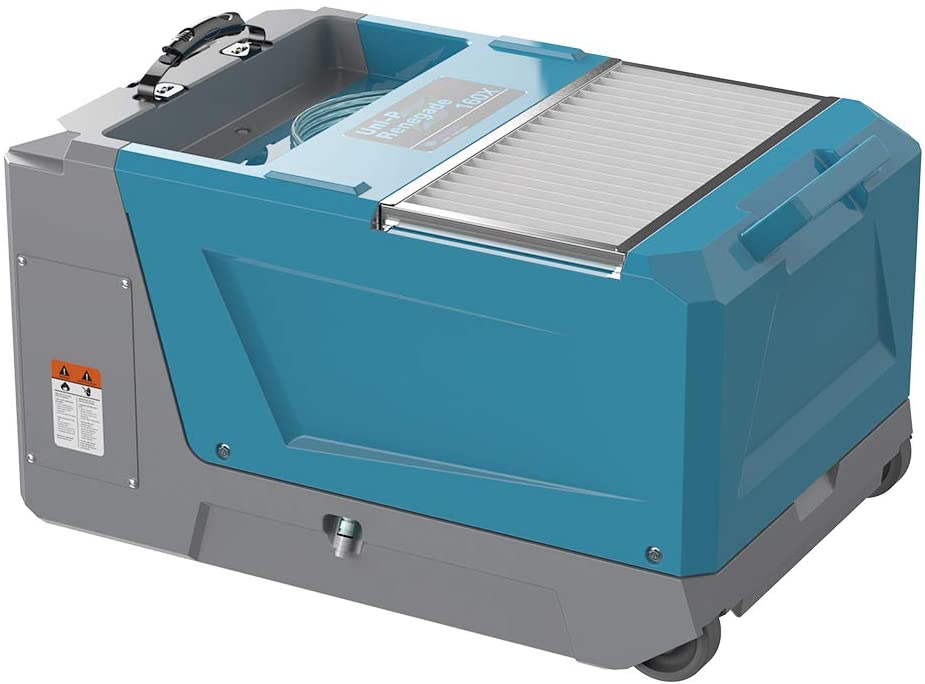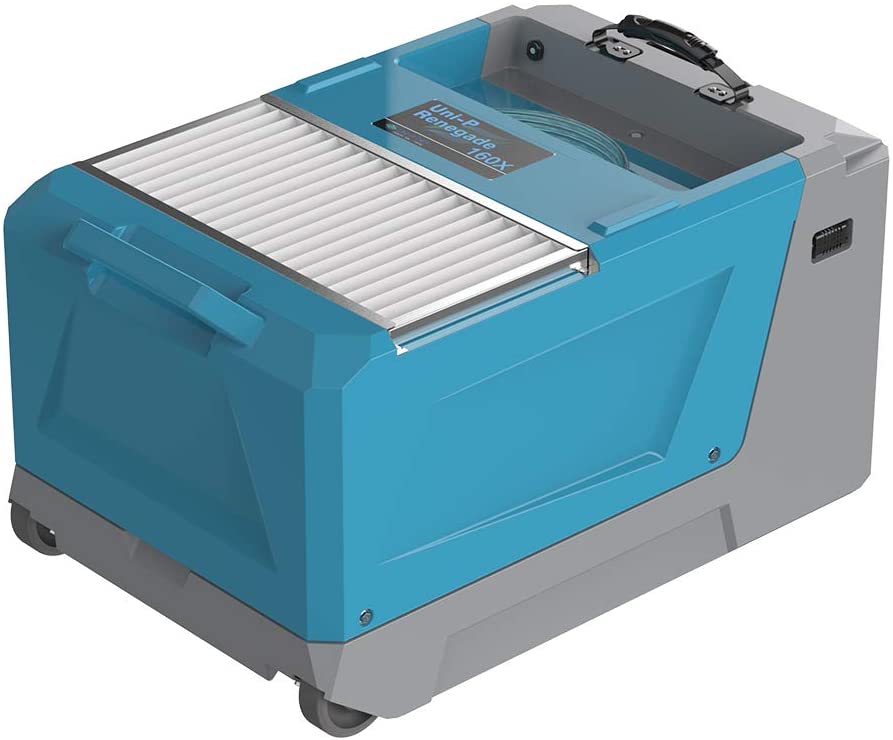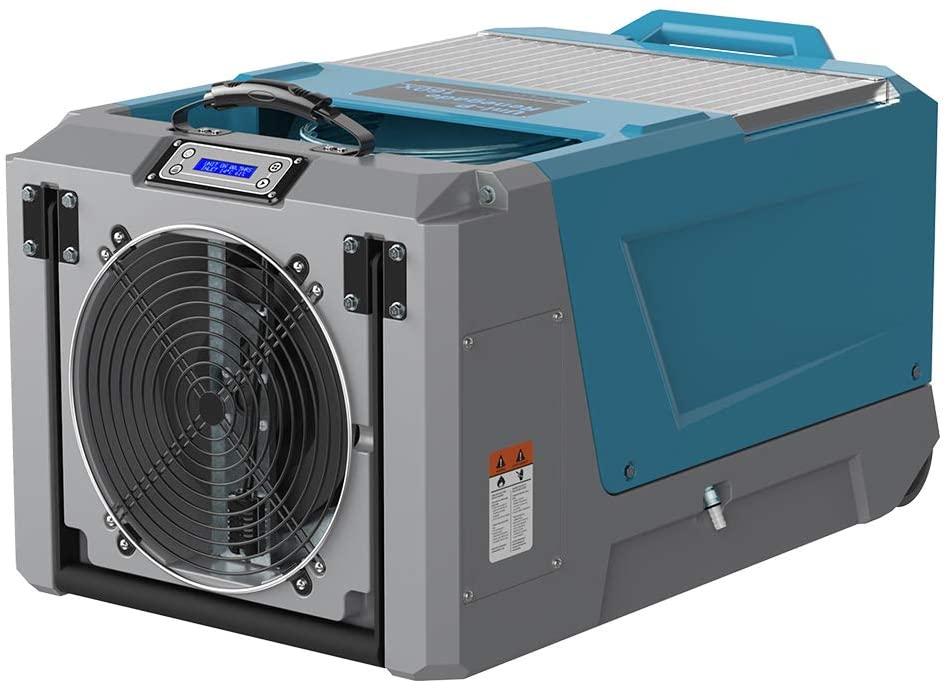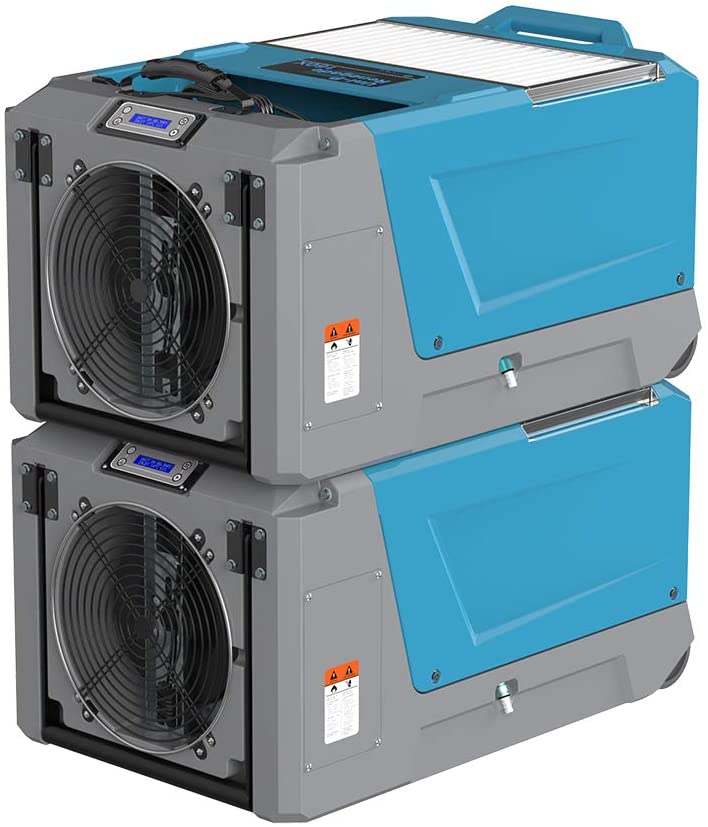 TRUSTED PRODUCTS
This machine is wonderful! Works like a charm! When we first started using it the humidity in our house was over 70%! Now it pulls it down 47% or thereabout at night and during the day with us going in and out around)60%. Very quiet to run.
PERFECT PRODUCT !
The product is excellent ! It's so strong and works effectively, the basement of my house always suffers the humidity, it covers 1500 sq, the machine works well and dry our the floor quickly, highly recommended ! I will buy another one for my office soon without hesitation, high quality and low energy consumption.
DURABLE AND PERFECT
It looks constructed and durable, well -design. I have used this machine for one month, it's great!
BEST SMALL EQUIPMENT
Better small dehumidifier for the price, I have bought this dehumidifier for three years, I was satisfied with the strong quality and low energy consumption, they can do a great job!