Sunray Aspen 3-Person Indoor Infrared Sauna
Share
Regular price

Price:

$2,796.00

Regular price

List Price: $4,194.00

Sale price

Price:

$2,796.00

You save:

$1,398.00 (33%)

Unit price

per
300K2
300K2
FINANCING AVAILABLE

Airpuria is excited to announce that we have financing options available for all customers.

If you have any questions please contact the Airpuria Team. Call: 773-337-8822 or email us at support@airpuria.com.
The Aspen 3-person indoor infrared sauna is constructed of Canadian hemlock for durability and natural appeal.  The Aspen has 8 advanced carbon-nano heaters for evenly dispersing the heat throughout the spacious cabin while maintaining temperatures up to 140 degrees. Features include dual digital keypads, movable ergonomic backrests for maximum comfort, chromatherapy lighting, Bluetooth speaker system, oxygen ionization system for purifying the air, recessed interior and exterior lighting, cup holders, and more.
Features
Natural Canadian Hemlock wood
8 carbon nano heaters
Dual LED control panels
Recessed Interior & Exterior lighting
Bluetooth
Oxygen Ionizer
LED Reading Lamp
Ergonomic Backrest
1965 watts
Size / Weight
Dimensions: 59" x 47" x 75"
Exterior Product Dimensions
Exterior Height: 75
Exterior Width: 59
Exterior Depth: 47
Interior Product  Dimensions
Interior Height: 68
Interior Width: 55
Interior Depth: 43
Product Weight: 350
Power
ETL/CSA Certified - Meets all US and Canadian electrical safety standards - 120V, 20 amp plug
Download Operation and Assembly Manual
Why Sunray 
SunRay Saunas is the leading manufacturer of quality infrared and traditional saunas in the United States. Our saunas are designed and engineered to provide years of lasting service and we pride ourselves on offering top quality saunas at affordable prices.
Whether you are looking for a indoor or outdoor sauna, traditional or infrared, we have a sauna that will meet your needs.
STATE OF THE ART TECHNOLOGY
SunRay uses the latest in FAR infrared heating technology. Our carbon nano heaters do not use wires to "conduct FAR Infrared heat; rather we apply the perfect thickness of ultra-conductive carbon to an epoxy resin panel activated by positive and negative copper strips on either side. The epoxy resin panel is then laminated which results in ultra-low EMF levels suitable for continuous use.
Our FAR infrared panels produce 5.6-15 micron far infrared rays which closely resemble the natural human spectrum. They are easily absorbed by the body tissue and muscles providing enhanced stress relief and blood flow."
SUPERIOR DESIGN AND CRAFTMANSHIP
At SunRay we are uncompromising in our commitment to provide quality Infrared saunas that stand the "test of time. Our saunas are designed to be ergonomically and aesthetically pleasing while providing significant health benefits for consumers. We try to ensure maximum comfort in every sauna we sell.
SunRay saunas use tongue and groove panels for unsurpassed strength and ease of assembly. Our factory follows IS0-9001quality control standards to ensure that each sauna reaches the same high-quality standards.
SunRay saunas have internationally recognized quality seals for safety and professional manufacturing including CE, CETL, ETL and RoHS.
CONSTRUCTION & MATERIALS
SunRay saunas are constructed of only premium grade Canadian Red Cedar or Hemlock wood. Canada's cold climate makes wood grow slowly which ensures great strength, stability and corrosion resistance.
At SunRay we use laser cut tongue and groove panels for unsurpassed strength and durability. All of our saunas are seal coated on the exterior to provide long lasting appeal while the interior is sanded to provide a smooth and relaxing finish and we only use non-toxic materials to seal and coat our saunas.
BEST IN CLASS WARRANTY
SunRay Saunas carry a full 7-year warranty against defects in materials and workmanship. Our warranty covers the entire structure of the sauna including the heating source.
If your sauna becomes inoperable or has a defect in workmanship we will either repair or replace the sauna at no charge to you. With our best in class warranty you can rest assured you will be able to enjoy all the benefits your SunRay sauna has to offer for years to come.
Sunray Benefits
Relaxation - SunRay Saunas provide a safe and effective way to improve your health by reducing stress, eliminating fatigue and removing harmful toxins from the body.
SunRay Saunas use state of the art infrared heating technology to bring you smooth evenly dispersed heat that increases blood circulation in the body, which in turn helps improve relaxation, reduces stress and improve overall body function.
Pain Relief - SunRay Saunas FAR infrared waves penetrate the body using 5.6-15 micron far infrared rays that closely resemble the natural human spectrum which are easily absorbed by the body tissue & muscles providing enhanced stress relief & blood flow.
This results in soothing relief for aches, pains & tension. Infrared waves safely penetrate the skin, providing a source of heat without causing any harmful effects to the skin.
Skin Rejuvenation - Your skin is your body's largest organ, so taking good care of it is important! Time spent in your SunRay Sauna will help Improve the look, feel and overall health of your skin
The perspiration that takes place in your sauna helps remove harmful toxins deep in your pores, while increased blood circulation brings fresh nutrients to the surface. Removing toxins from the skin helps relieve eczema, acne and other skin disorders.
Weight Loss – Spending as little as 30 minutes a day in your SunRay Sauna can burn hundreds of calories, making it a simple & effective weight loss tool.
Calories are burned and released during the perspiration process. Fluid that is lost can be replaced by drinking water, but the calories burned will not be replaced.
Detoxification – Harmful toxins like sulfur dioxide, carbon dioxide, lead and mercury are absorbed into our bodies on a daily basis through diet and environment. This causes our bodies to run inefficiently and develop weakened immune systems.
SunRay Saunas increase skin and body temperature, causing sweat and oils to be secreted from the body. At the same time, the harmful toxins that are dissolved in sweat and oils are secreted as well.
---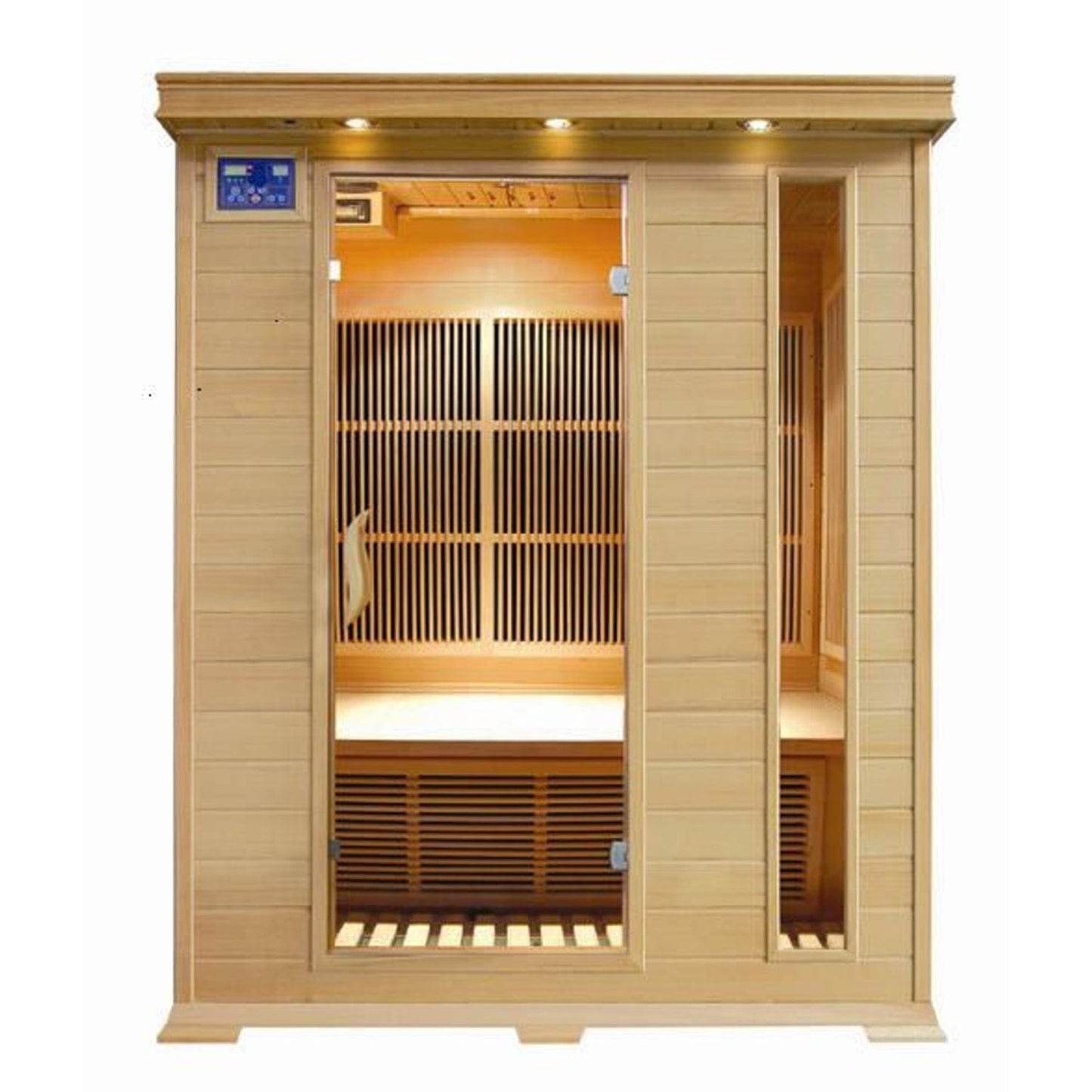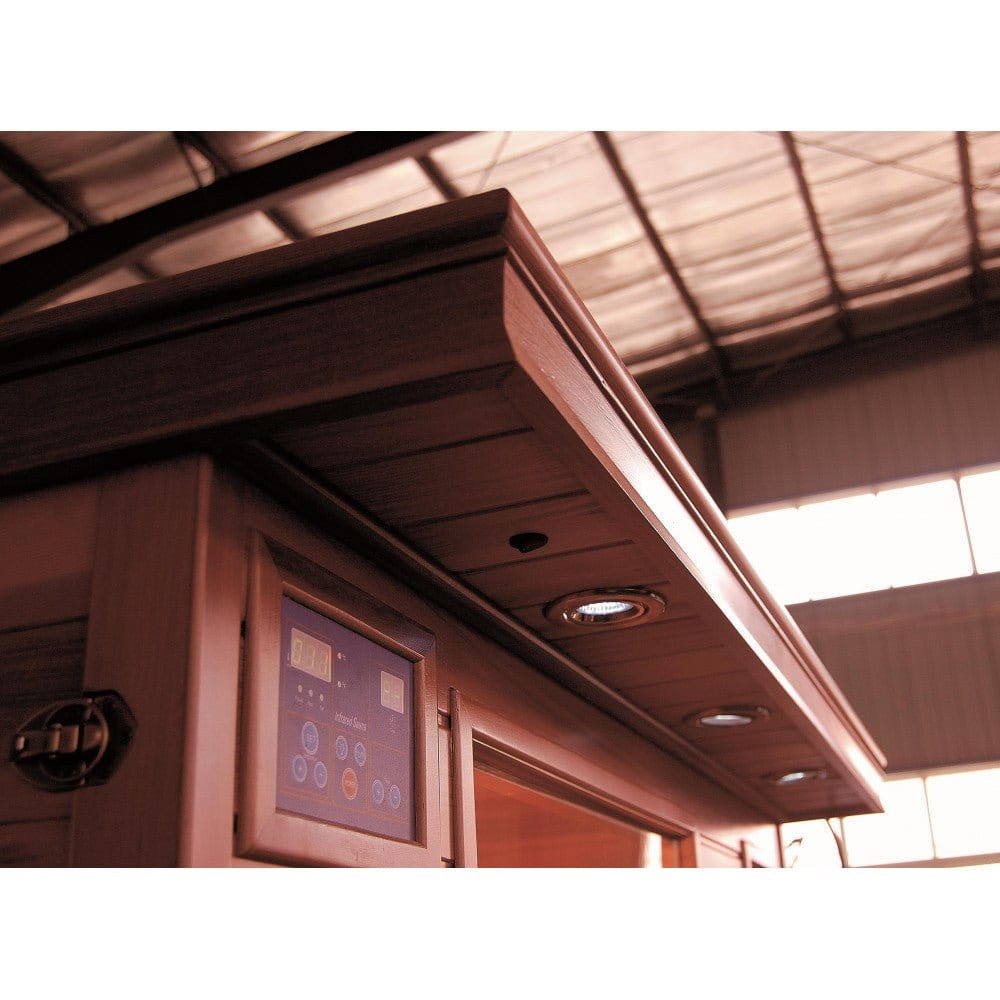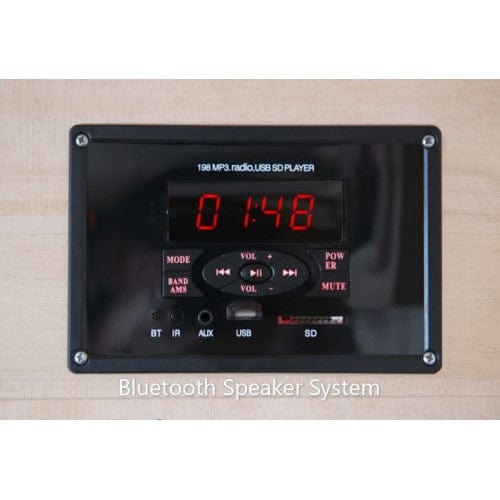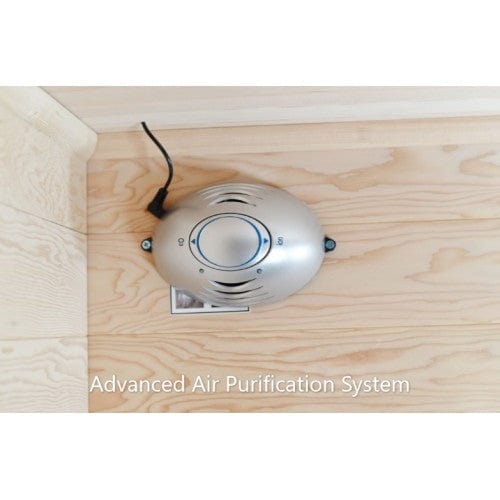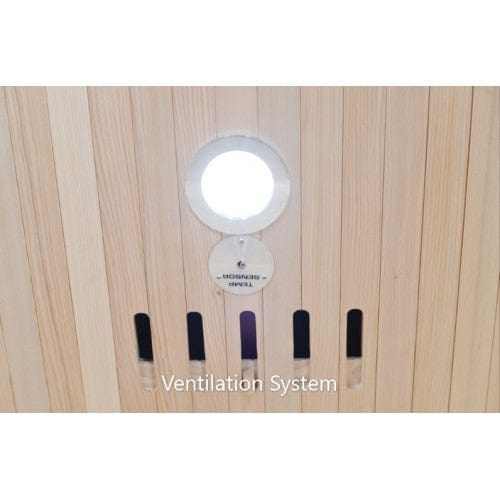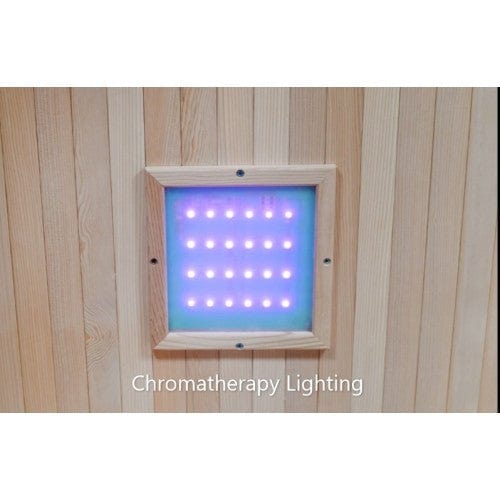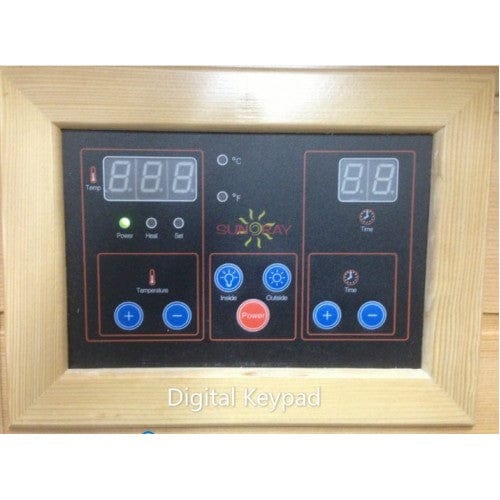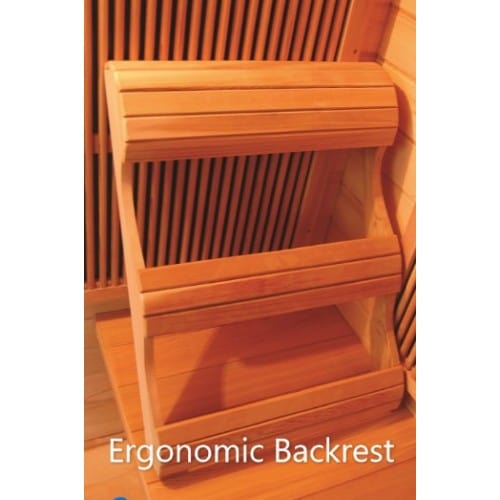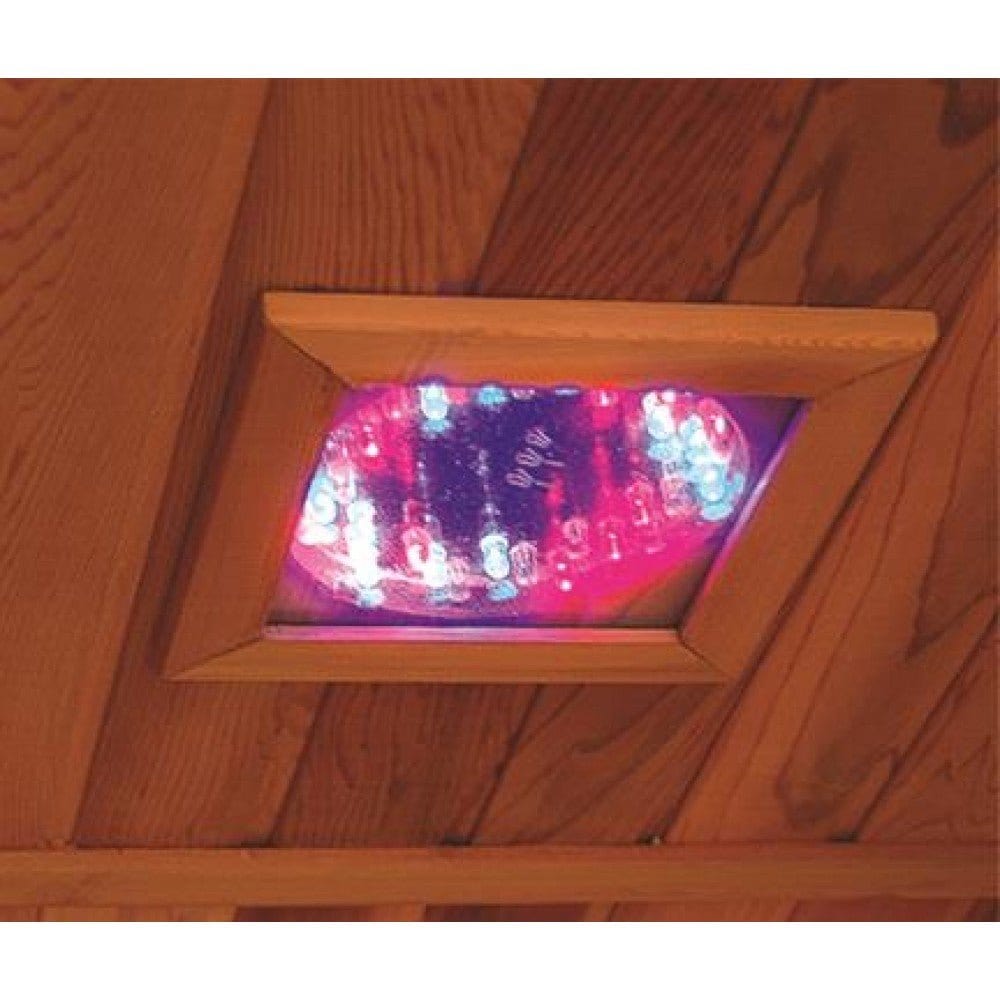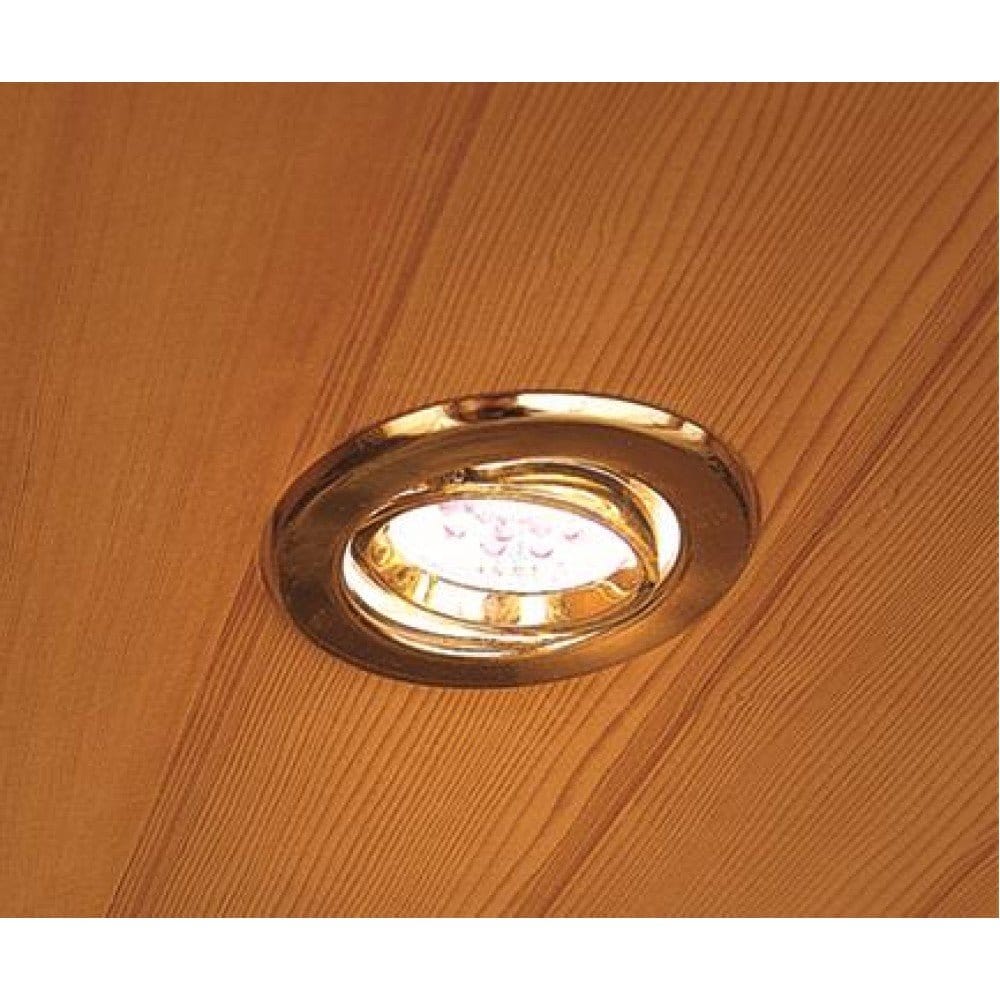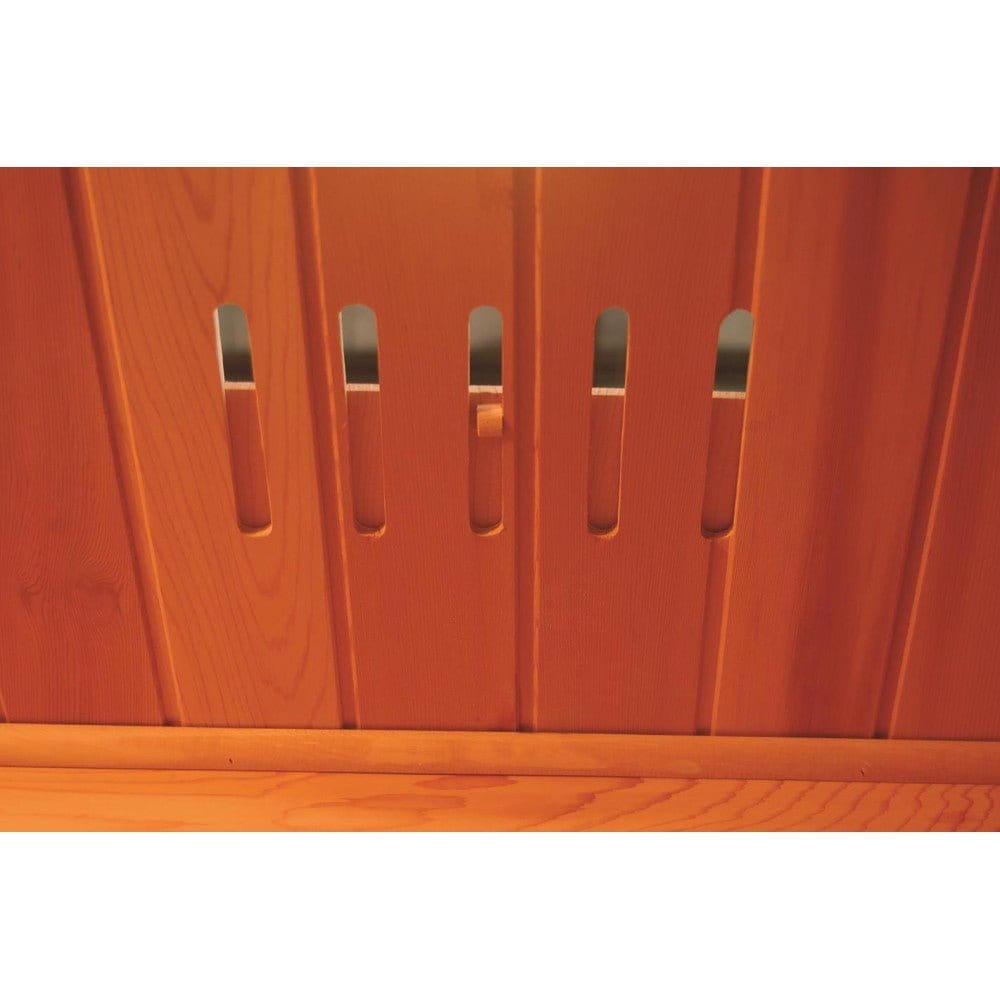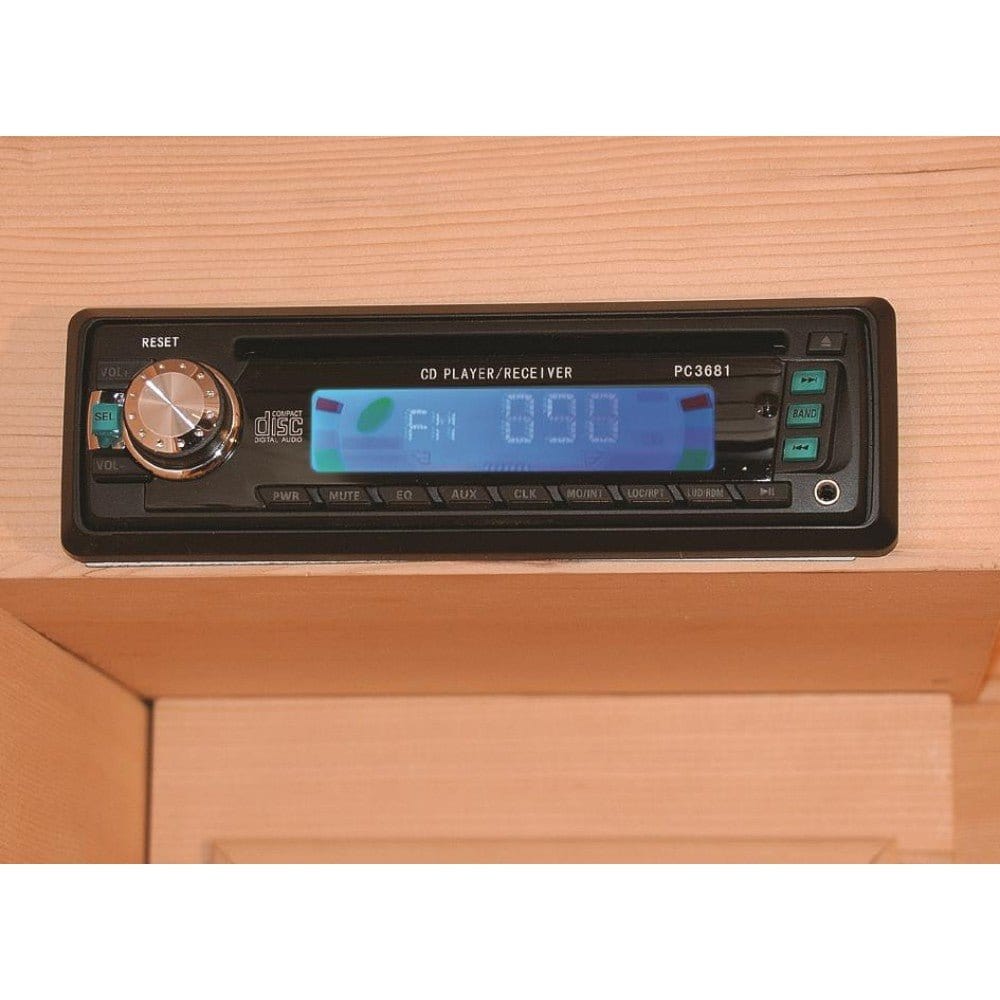 Satisfied
I replaced a bathtub that I never used with this and I could not be happier.
Thanks Airpuria
my sincere thanks goes out to all who worked to produce this sauna and deliver it to me. Without your service, I would not enjoy the improved health that I do today.
Very Nice
The sauna is great. Defiantly needs 2 people to assemble.
Everything was in good shape when it came out of the box
Just received yesterday and put together in about 20 minutes. Everything was in good shape when it came out of the box. Highly satisfied
Could not ask for a better experience
The product arrived on the exact day they said it would, The product was packaged better than the surgical equipment we get at the hospital I work and the assembly was so straight forward and explained a cave man could have done it.