Are you looking for a way to relax and unwind in the great outdoors? Look no further than Airpuria's best outdoor saunas for the start of 2023! Traditional outdoor saunas provide a sense of privacy and seclusion while allowing you to enjoy the fresh air and natural surroundings—all from your backyard. Outdoor saunas offer a unique way to enjoy time with friends and family in a natural setting while providing an opportunity to relax and unwind in the fresh air, away from the hustle and bustle of everyday life. Additionally, many people are finding that the heat of an outdoor sauna helps to relieve stress and tension while providing a sense of peace and tranquility.
Outdoor saunas can be enjoyed year-round, making them an ideal choice for those looking to relax and escape any time of the year. Also, saunas can provide a lot of medical benefits from pain relief to body detoxification and improved cardiovascular health to reduced stress. Here at Airpuria, we have researched and ranked our best saunas available, taking into account factors such as size, features, and cost. Whether you're looking for a luxurious spa experience or just want something simple and budget friendly, we've got you covered. 
Get the Most Out of Your Outdoor Sauna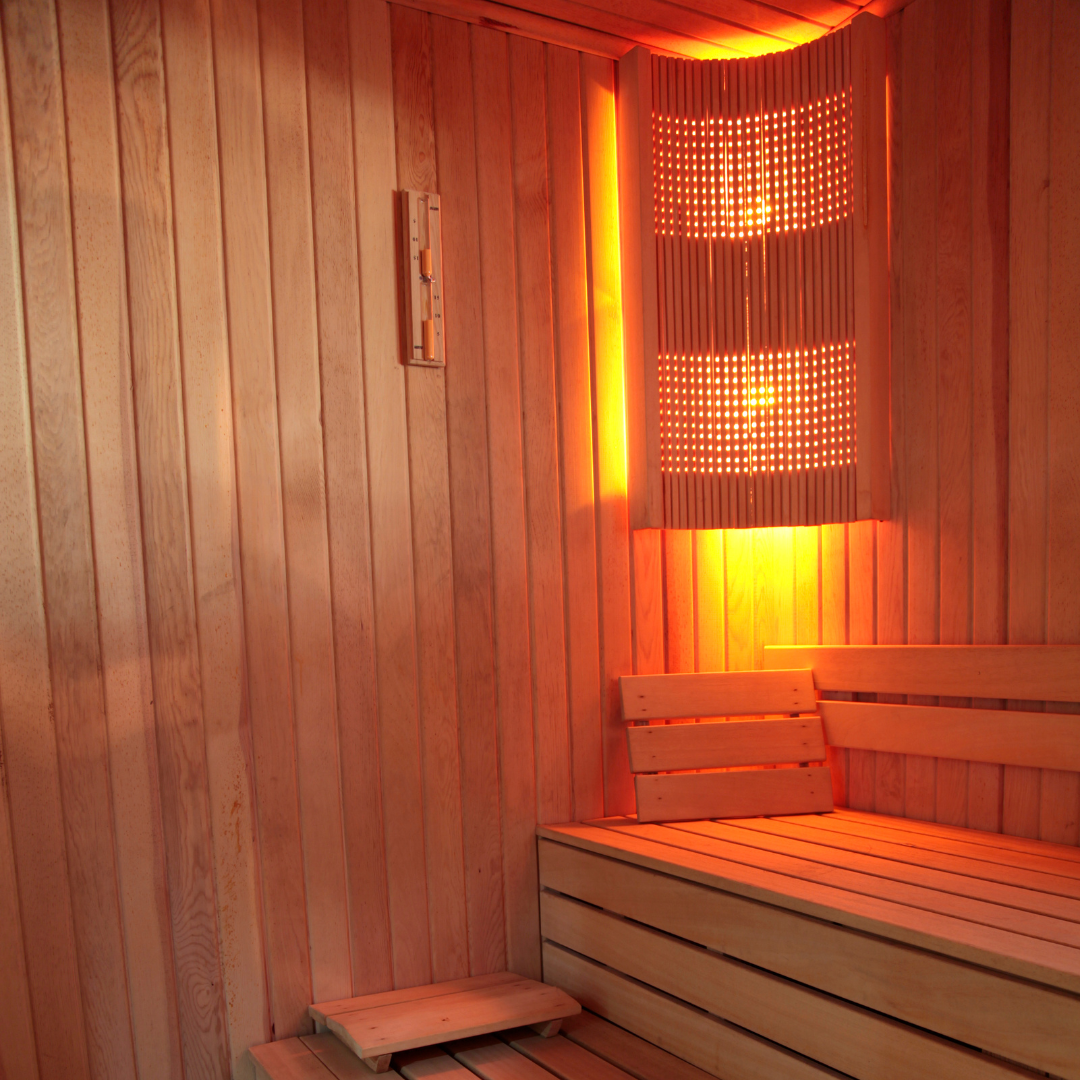 There are many types of saunas on the market today, and finding one that fits your needs can seem daunting—but it doesn't have to be. A few considerations like insulation, durability, cost, and size can help you find the right traditional outdoor sauna to fit your needs. Some models come with built-in benches and backrests while others have adjustable temperature settings.
One revolutionary feature included in many of the saunas that Airpuria offers is Infrared Technology. Most infrared saunas only offer heaters that release infrared waves near one end of the spectrum, which means that the healing benefits from those sauna sessions are diminished.
Airpuria offers the Nature Collection of Medical Saunas which allows for the full spectrum of wavelengths: near, mid, and far infrared. A full-spectrum heater is essential because each spectrum of infrared waves provides different levels of skin penetration and light therapy. This means that you get to own even more benefits of your sauna session and will truly start to feel more relaxed and healthier, each and every sauna session.
We've done the research —and have been able to curate a list of the #1 best outdoor saunas for 2023!
Best Outdoor Saunas from Airpuria
Looking for an outdoor sauna that will help alleviate some of your medical ailments while simultaneously offering the chance for amazing relaxation? Then look no further than the Nature 6 Outdoor Sauna. This outdoor sauna offers the ability to seat two people, is made from durable red cedar wood, and is able to support the full spectrum of infrared heating. See the full specs below.
Features:
Capacity: 2 People

Durable Natural Red Cedar Construction 

Full Spectrum Infrared Technology

Rapid Internal Heating System

Backrests included

3-year Warranty
Another highly rated infrared sauna is the Nature 8 Outdoor Sauna. This model incorporates deep ergonomic bench seating, a speaker system with Bluetooth/AUX/USB connections, and Omnidirectional heating, a technology that revolutionizes the entire sauna design from the ground up by evenly distributing heat to all parts of your body (something that many other saunas cannot do).
Our Rapid Internal Heating System can increase your endurance and strengthen your immune system.
While other saunas may take 10 - 15 minutes to work up a sweat, when you step into one of these Nature Collection saunas, you will begin to sweat almost immediately. A rapidly heating sauna simulates the effect of working out because it increases your internal body temperature at a similar rate.
Not only does this increase your heat tolerance, which leads to improved athletic performance, but it also stimulates your immune system, which can make it better at fighting off infections and diseases.
Features:
Capacity: 3-6 People

Deep Ergonomic Bench Seating for Extra Comfort

Interior Reading Light System

15% Thicker Glass & Wood Panels

Extra-Rapid Internal Heating system

3 Year Warranty
The Waverly 3-person outdoor traditional sauna features a shingled roof for outdoor use, front windows for extra lighting, and a 4.5 kW electric heater with lava rocks that produce intense heat up to 170 degrees Fahrenheit.
The Waverly also has a Bluetooth speaker system, sand timer and hygrometer, and a cask and spoon for applying water to the lava stones. A 55-inch rear bench seat provides ample room for 3.
Features:
Capacity: 3 People

4.5 kW Heater with Rocks

Chromatherapy Lighting

Air purification system

7-Year Limited Warranty
This model is the best barrel sauna and is fun for the DIY enthusiast. This DIY outdoor sauna has a built-in front porch with benches so you have a cooling down area on the outside of the sauna as well as some protection from the front door when it is opened during sauna use.
The round concept of the barrel sauna makes it unique and very efficient to heat, as well as encourages proper airflow during sauna use. 
Features:
Capacity: 2-4 People

Canadian Timber White Cedar Wood

M3 Wood Burning Heater with Sauna Stones

45cm Front Porch with benches included in this model

3 Year Warranty
This outdoor sauna, seating 5 people, is the top of the line in our outdoor sauna product line. Simply the Team's favorite and most spacious sauna you can find! The look is complimented and enhanced by the front glass covering which offers an open view. The interior cabin is designed for up to 5 people while delivering powerful, easily adjustable infrared heat.
The outdoor sauna is enhanced by its elegance, and simplicity; manufactured with top-quality materials; Grade A Canadian Cedar Wood – natural within the inner cabin and covered in a weather-resistant and non-toxic shell in the outer layer for protection and safety. Your detoxifying experience will uplift your senses, provide an escape and entertain your guest during winter months or cold evenings.
Features:
Certified 2 Full Spectrum Heaters and 10 Carbon Heaters deliver effective infrared therapy without harmful effects

 Eco-Certified

 Non-Toxic

Bluetooth Player With Speakers

FM/USB/AUX/MP3

3 Year Warranty
Once you've chosen the best outdoor sauna for you, it's time to start enjoying a regular sauna session!
Make sure to take some time before each session to relax and clear your mind so that you can fully enjoy the experience.
Protect Your Health With a Traditional Finnish Sauna
Saunas are a time-honored tradition. In Finland, over half of the population own an indoor sauna or a backyard sauna!
A traditional sauna is a wood-filled chamber that is heated anywhere from 176 degrees Fahrenheit to 212 degrees Fahrenheit. You can also increase moisture by pouring water on heated stones in the sauna.
Experiencing a sauna can be quite an intense experience, as your body temperature rises and your heart rate increases.
Many studies have shown that regular users of saunas may reap significant long-term health benefits. That being said, we will always recommend consulting your doctor before undergoing any sauna sessions.
Some overall health benefits of using a traditional sauna include:
Reduced inflammation and decreased cortisol

Improved cardiovascular health

Improvement in depression symptoms

Excretion of toxins and heavy metals via sweat
Benefits of a Traditional Finnish Sauna
Traditional Finnish Saunas are a great way to relax and unwind after a long day. Not only do they provide a calming atmosphere, but they also offer numerous health benefits.
Studies have shown that regular sauna bathers experience improved cardiovascular health, lower blood pressure, and reduced stress levels.
The dry heat of the traditional sauna helps to relax muscles and improve circulation.
In addition to the physical benefits of using a traditional Finnish sauna, there are also mental health benefits as well.
Sauna bathers often report feeling more relaxed and refreshed after their session. This can help reduce anxiety and depression symptoms as well as promote better sleep quality.
Create the Ultimate Relaxation Space with an Outdoor Sauna
Outdoor home saunas are a budget-friendly and great way to relax and unwind in the comfort of your own home.
There are several types of outdoor saunas available, including traditional Finnish saunas, outdoor infrared saunas, DIY Saunas, stylish saunas, wood-burning stoves, and electric elements.
Each type offers its unique benefits and can be used to create the perfect backyard oasis. When choosing an outdoor sauna, it's important to consider the size of the space you have available as well as your budget.
Additionally, you'll want to ensure that your chosen model is insulated properly to keep the heat in and ensure maximum relaxation.
Once you've chosen your outdoor sauna, it's time to create the ultimate relaxation space! Consider adding comfortable seating such as benches or chairs for lounging after a long day.
You may also want to add some ambient lighting or even a few plants for a more natural feel. With these tips in mind, you can easily create an outdoor oasis that will provide years of relaxation and enjoyment
Types of Outdoor Saunas
Outdoor saunas create a personal oasis right in your backyard. No need to head to the gym or a local beauty spa. There are several types of outdoor saunas available, each offering its unique benefits.
Traditional Finnish saunas use sauna stones to create a dry heat environment, while outdoor infrared saunas use infrared light to heat the body directly.
A wood-burning stove provides a more rustic feel and electric elements offer convenience and portability.
A steam sauna is a type of sauna that uses steam to create a moist, hot environment. Steam saunas are typically more relaxing than dry heat saunas and can be beneficial for those with respiratory issues or skin conditions.
Luxury models may include features such as tempered glass doors, LED lighting, and even audio systems for added comfort and convenience.
Additionally, some models come with pre-assembled kits that make installation more effortless than ever before.
No matter what type of outdoor sauna you choose, you can easily create an oasis in your backyard.
Enjoy the Benefits of an Infrared Sauna
An outdoor far infrared sauna is a type of sauna that uses infrared light to heat the body directly. Unlike traditional saunas or Finnish saunas, which use sauna stones to create a dry heat environment, far infrared saunas are much gentler and can be beneficial for those with respiratory issues or skin conditions.
Outdoor far infrared sauna can help to relax muscles and open up the pores, allowing for deeper detoxification.
They also typically require less energy than traditional saunas and come with an electric heater and changing room for added convenience.
To enjoy the benefits of an infrared sauna, start by finding a model that fits your needs and budget. Airpuria has many models to choose from in our Infrared Sauna Collection.  
Building Your Own Backyard Sauna
If you find that you are a handy person who does not mind putting time and energy into DIY projects, then there are a few DIY outdoor sauna kits and designs available from Airpuria. This will keep the outdoor sauna cost low, also outdoor sauna kits are less time-consuming and invasive than indoor saunas.
Building your own backyard sauna is a great way to enjoy the benefits of a traditional sauna experience. Here are some steps to help you get started:
Location
Choose the right location for your outdoor sauna. Make sure it's in an area with plenty of sunlight and away from any trees or other obstacles that could block the sun's rays.
Materials
Select the right type of wood for your outdoor sauna. Eastern White Cedar and Canadian Hemlock are two popular choices for outdoor saunas as they are both resistant to rot and decay, while also providing excellent insulation properties. If you're looking for a DIY sauna kit, the Dundalk brand of saunas we offer, which come in Eastern White Cedar, will be your best choice.
Installation
Following the outdoor sauna kit guide will help ensure that the build goes smoothly and mistakes are missed.
Before you begin the installation of your outdoor sauna, please read through the instructions fully. Make sure the placement for your sauna is level with a slight slope to the back for drainage.
When to Hire a Professional
It is not particularly complicated to construct an outdoor sauna, and most DIYers can accomplish it. Specialized help may be needed for some of the more technical steps.
Which Outdoor Sauna is Right For You?
When it comes to outdoor saunas, there are a variety of options available. Barrel saunas are a popular choice for those looking for an easy-to-install and affordable option.
These saunas feature a cylindrical shape that can accommodate up to four people at once. They are typically made from Canadian Timber White Cedar wood. Check out Airpuria's Dundalk Canadian Timber White Cedar Harmony Outdoor Sauna.
Wood-burning stoves are another great option for outdoor saunas. These stoves provide a more traditional sauna experience, as they require the user to build a fire to create steam.
Most traditional saunas also require some form of a steam generator. This can be done either manually or with an electric generator, depending on your preference and budget.
Electric generators use electricity to heat water until it turns into steam, which is then released into the air inside the sauna room.
No matter which type of outdoor sauna you choose for your backyard escape, you will enjoy the health and wellness benefits for years to come.
Contact Airpuria to Learn More About the Best Outdoor Saunas for 2023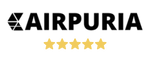 If you have any questions at all about Outdoor Saunas, please feel free to contact us through the following channels:
You can either give us a call at (773) 337-8822,
Or, create an inquiry with us via email.
For more info, visit our website.
We would be more than happy to help you improve the environment of your home or business. 
FAQ's
Is it worth getting an outdoor sauna?
Yes, it is worth getting an outdoor sauna. Outdoor saunas provide many health and wellness benefits, such as improved circulation, stress relief, and relaxation. Additionally, outdoor saunas are relatively easy to install and maintain, making them a great investment for your home.
What is the best 2-person outdoor infrared sauna?
Airpuria's SunRay Burlington 2-Person Outdoor Infrared Sauna has deep bench seating in the rear and comfortably seats two people. Seven ceramic heaters will quickly get the sauna to your desired temperature, up to 140 degrees. The Burlington is the perfect size for a backyard patio. This sauna includes an oxygen ionization system for purifying the air and recessed interior lighting.
Which is healthier dry or wet?
The type of sauna that is healthier for you depends on your individual needs and preferences. Generally speaking, dry saunas are better for those looking to detoxify their bodies, as the heat helps to draw out toxins from the body. On the other hand, wet saunas are better for those looking to relax and soothe sore muscles. Both types of saunas offer health benefits, so it is important to consider your individual needs when deciding which type of sauna is best for you.