OSAKI OS-4000LS Massage Chair
Share
Regular price

Price:

$2,499.00

Regular price

List Price:

Sale price

Price:

$2,499.00

Unit price

per
FINANCING AVAILABLE

Airpuria is excited to announce that we have financing options available for all customers.

If you have any questions please contact the Airpuria Team. Call: 773-337-8822 or email us at support@airpuria.com.
FEATURES
---
FOOT ROLLERS
L-Track Massage
Space Saving Technology
Heat on Lumbar
Foot Air Massage
Zero Gravity
Dual Action Massage
3-Level Shoulder Adjustment
Curbside Delivery
MANUAL
---
The Osaki OS-4000LS Manual  
View PDF
DETAIL INFO
---
OSAKI OS-4000LS
The Osaki OS-4000LS is part of the bestselling OS-4000 Series, offering an array of innovative features like space saving technology, L-Track Massage, Adjustable Shoulders and Zero Gravity. Each chair in the OS-4000 series has something unique to offer.


Computer Body Scan
Equipped with the latest technology, the massage rollers map out the back's curvature with great accuracy, translating into a more effective massage and hitting all the key areas. Regardless of your body type, this highly advanced chair will self-adjust making each massage experience feel customized.
Space Saving Recline Technology
Typical massage chairs consume a more space due to the chair being in a reclined position. Massage chairs require up to 3 feet behind the backrest for the chair to fully recline. Titan's innovative design team has engineered a space saving technology that slides the chair forward as the chair reclines. Fully reclined this chair can be positioned within 6 inches of a wall for maximum space saving.
L-Track Massage
L-Track system massages from the neck, past the glutes, and down to the back portion of the thighs. The track in which the massage heads move are curved to contour the back and glutes area.
Zero Gravity
Inspired by NASA technology, the Zero gravity position is the perfect position to enjoy a massage, aligning your back relative to your thigh at an optimal level of comfort. When reclined into the zero gravity position, the complete weight of your back is virtually supported by the backrest which maximizes the intensity of the massage. This feature improves spinal decompression and decreases muscle tension of the spine. There are 2 stages of zero gravity, the 2nd being more reclined. When reclined fully, to where your legs are higher than your heart level, the therapeutic effects are incredibly effective and may be felt immediately.
Lumbar Heating Pad
On each side of the lower lumbar area there are individual heating pads. The heat therapy is a great compliment to the roller and airbag massage. Heating the body's temperature is known to increase blood circulation and loosen tense muscles. The heating pad is not intended to exceed more than 30 minutes of usage a day.
24 Airbag
Osaki strives to make its chairs efficient and extremely reliable. Other brands will market their chairs to have 70+ airbags for a full body massage. The engineers believe with more airbags and more valves, the more strain the air pump endures. With more moving parts there's a greater chance of something failing. Osaki has been engineering its chairs to reduce the airbag count and at the same time increasing the surface area by using more pliable and durable material which have received great feedback. All 24 airbags are strategically placed to optimize the squeezing effect of the shoulders, arms, hands, hips, calves and feet.
Adjustable Outer Shoulder Massage
Osaki has taken custom fitting to a whole new level by adding adjustable outer shoulders. The outer massage airbags are typically stationary and depending on the height and width of the user, the shoulder massagers can be ineffective because of positioning. With the ability to adjust to 3 different widths, the user can improve the strength and fitting of the outer shoulder massage.
---
6 Massage Styles
---
SPECIFICATION
Product Name
Osaki OS-4000LS
Power Supply
110~120V AC
Rated Frequency
50/60 Hz
Dimension(LxWxH)
Upright: 63.4" x 30.7" x 47.2" (inches)
Reclined: 78" x 30.7" x 33.9" (inches)
Gross Weight
272 lbs
Auto Timer
5/10/15/20/25/30 minutes
Max. User Weight
260 lbs
---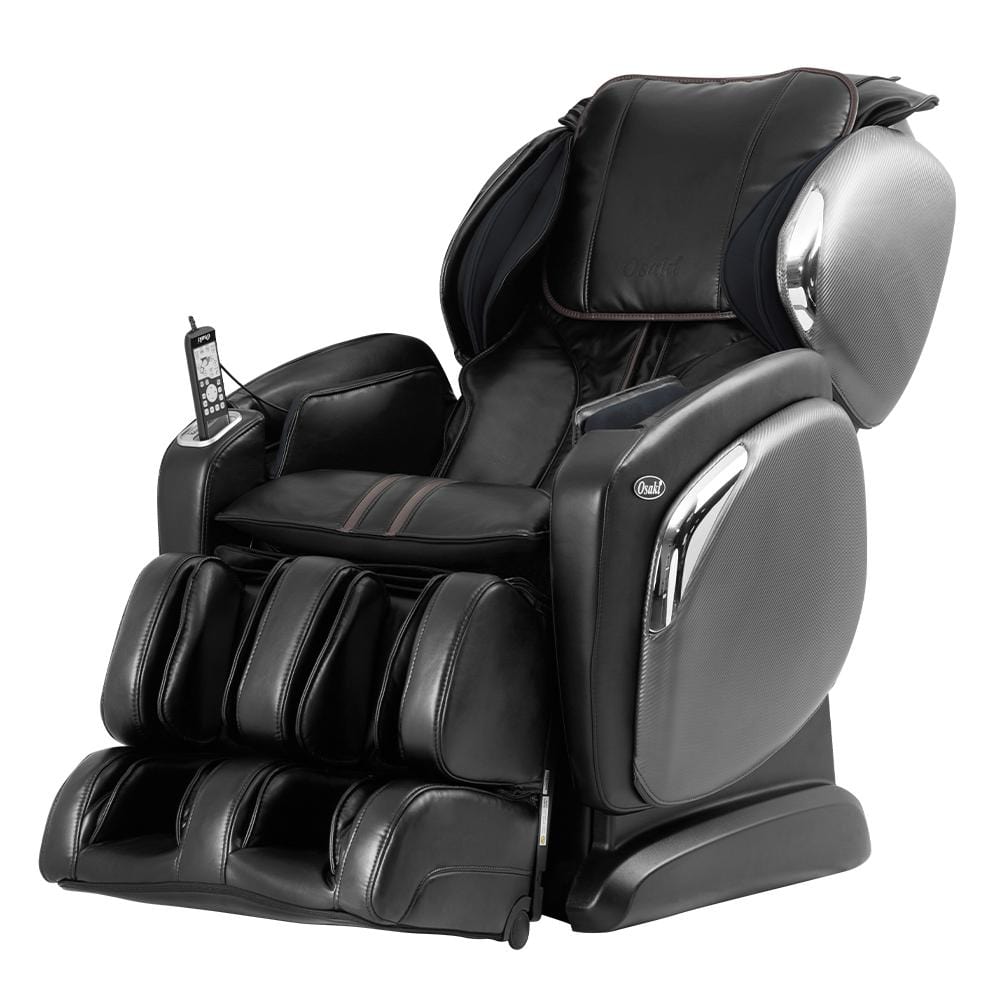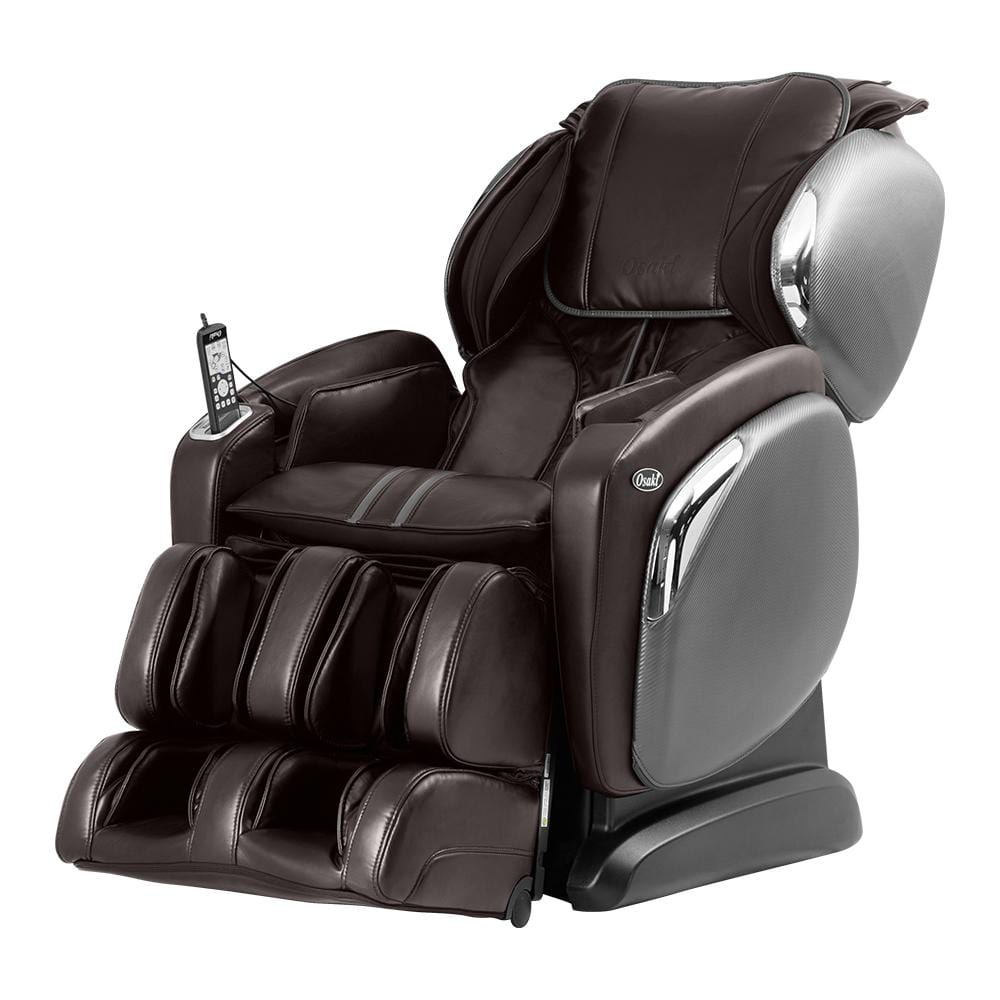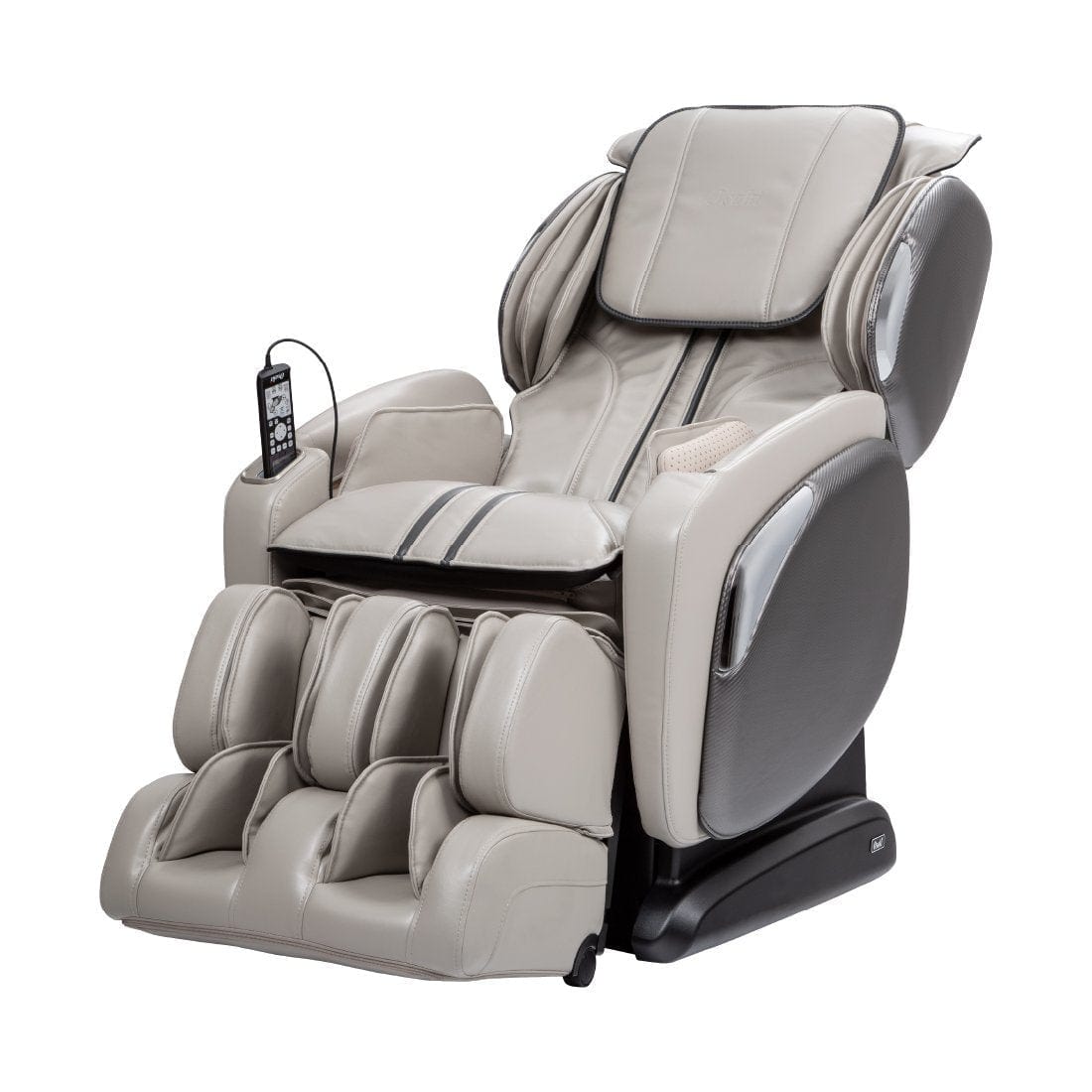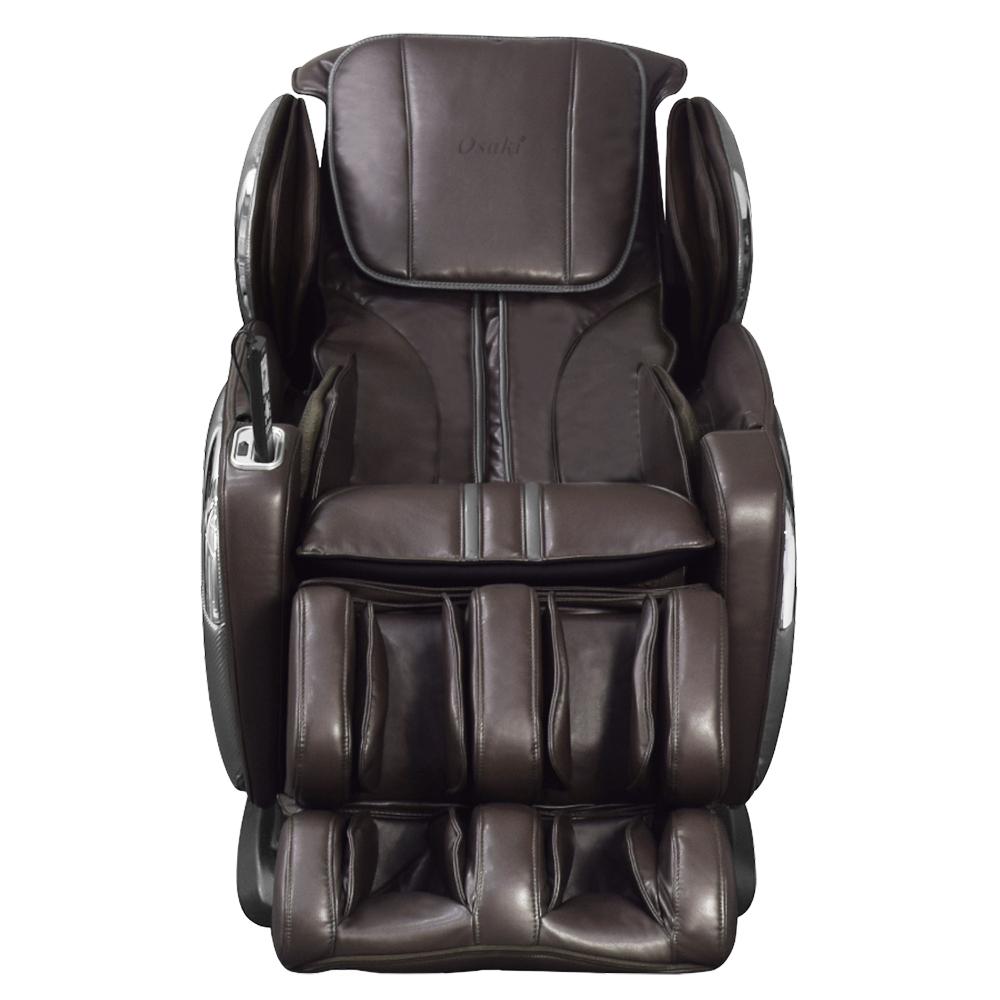 It's amazing just like what I expected
I did a lot of researches before I place this order. It's amazing just like what I expected. I use it every day.
BEST VALUE and HIGHEST QUALITY
We are SO IMPRESSED with this chair !!! We researched all the chairs from Osaki and the 4000LS sounded like the newest, most innovative model of massage chair made by Osaki. We also, researched all the other chairs on the market and concluded that this was BY FAR the best "bang for our buck". We WERE NOT DISAPPOINTED ! Excellent quality, super therapeutic massage (LOVE the foot rollers !!!!) and the heat is a BIG PLUS. We joke that we'll have to stay married for ever since if we ever divorced, it would cost us a fortune in legal fees fighting over the "custody" of this chair :)
Awesome!!!
My new massage chair is great, it was very easy to put together I only needed slight assistance from my wife. It is a beautiful cheer and it does great massages. Very easy to move around.